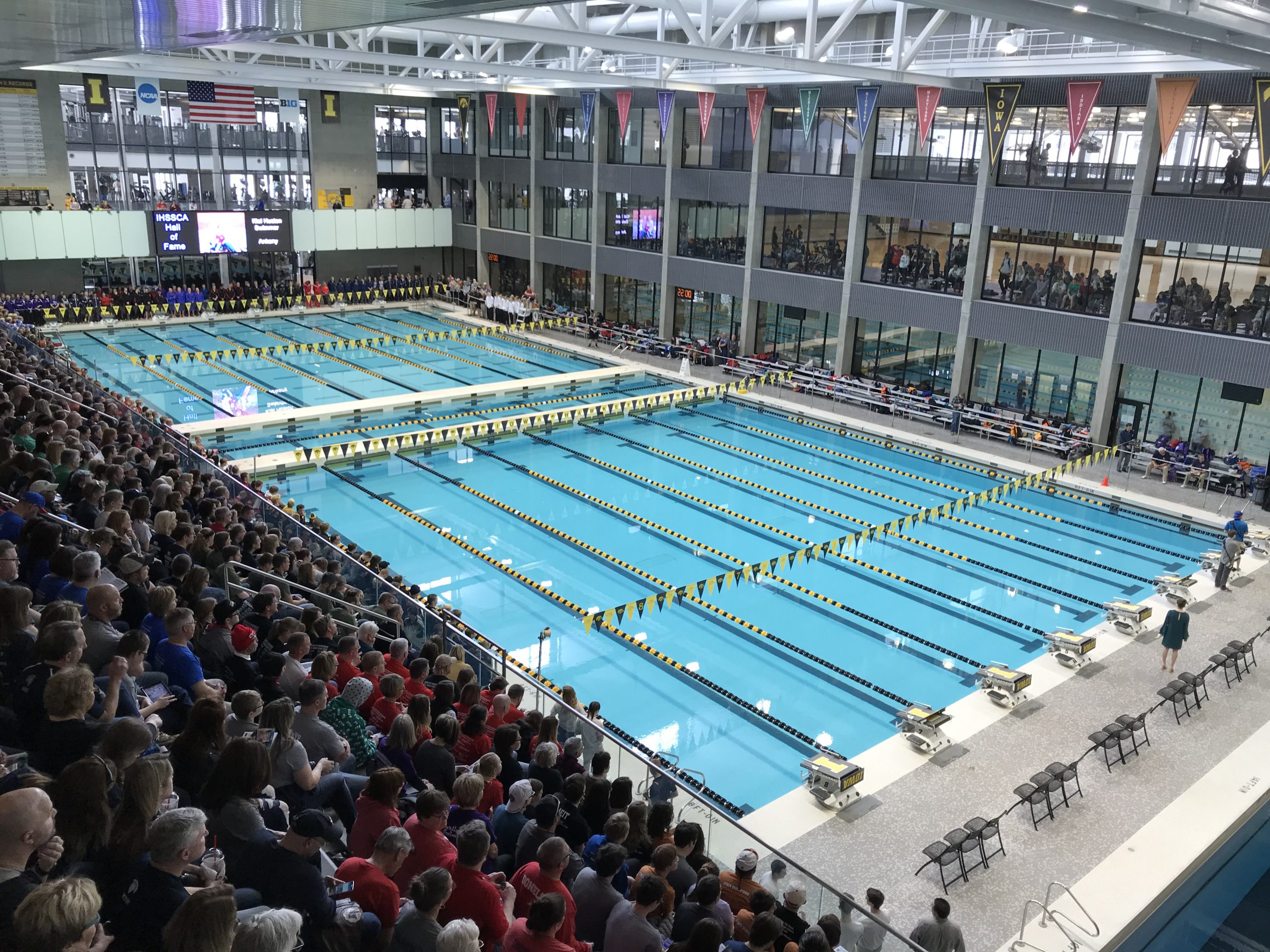 The Medina pool Friday night saw an even matchup of boys varsity swimmers, as Medina and Solon ended the meet with a 93-93 tie.
For Medina, Owen Chaye had 4 wins, Austin Olsavsky had 3 wins, Brian Cuppett and Colin McClowry had two wins each.
Medina boys are now 6-1-1 overall 3-0-1 in the GCC conference. Below are Medina's top finisher or top 3 finishers overall.
200 Medley Relay: 2nd B. Cuppett, D. Bottoni, Z. Bohmer, D. Kolasinski, 1:44.93
200 free: 1st A. Olsavsky 1:49.25, 3rd D. Kolasinski 1;54.57
200 IM: 2nd D. Bottoni 2:03.26, Z. Bohmer 2:13.66
50 Free: 1st O. Chaye 22.39, 2nd C. McClowry 22.69
1 Meter Diving: 4th S. Pipoly 193.85
100 Butterfly: 1st B. Cuppett 54.16, 3rd Z. Bohmer 58.96
100 Freestyle: 1st O. Chaye 48.96, 2nd A. Olsavsky 50.08
500 Freestyle: 2nd D. Kolasinski 5:03.80
200 Free Relay: 1st O. Chaye, A. Olsavsky, D. Bottoni, C. McClowry 1:29.90
100 Backstroke: 2nd B. Cuppett 58.09, 3rd C. McClowry 59.09
100 Breaststroke: 2nd D. Bottoni 1:01.86
400 Free relay: 1st O. Chaye, C. McClowry, A. Olsavsky, B. Cuppett 3:19.60, 3rd T. Bohmer, L. Tome, M. Hiller, D. Kolasinski, 3:39.68

NEO Sports Insiders Newsletter
Sign up to receive our NEOSI newsletter, and keep up to date with all the latest Cleveland sports news.