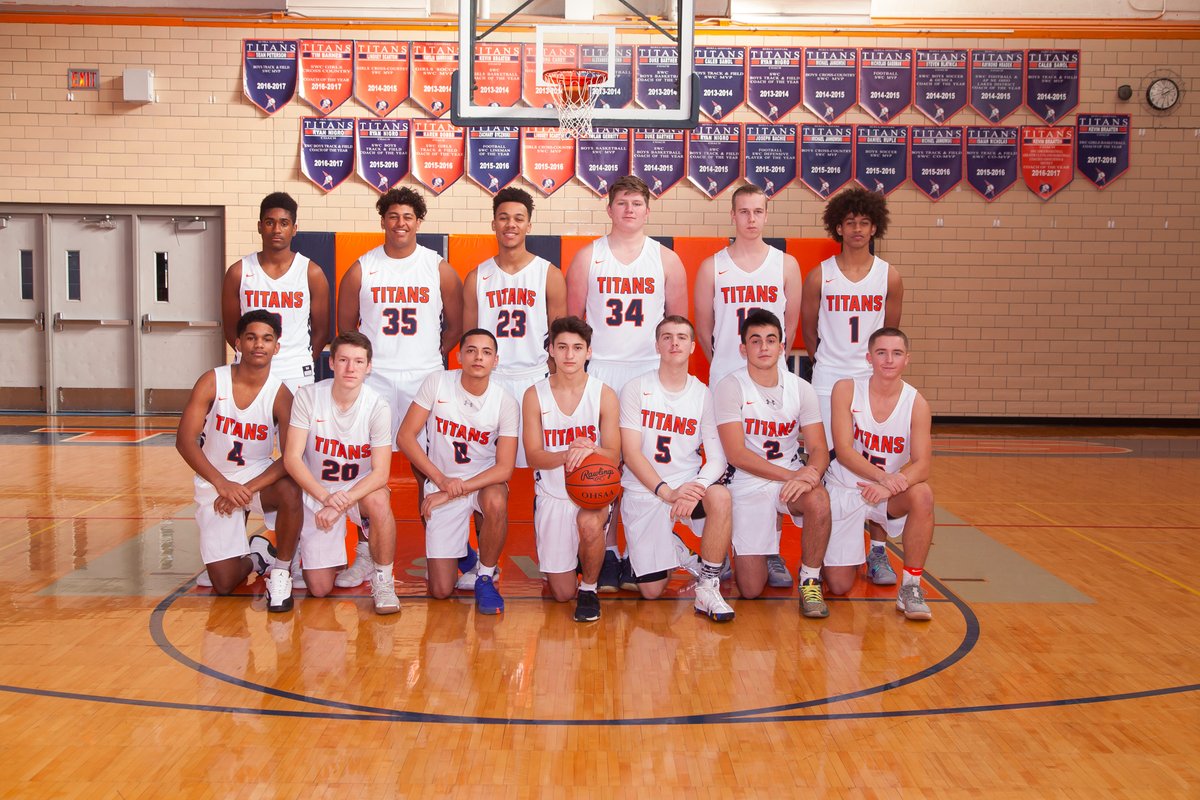 By Don DiFrancesco
Berea-Midpark                  22           14           13           23  =      72
Amherst (home)               9            9            7            18  =      43
AMHERST, OHIO – Berea-Midpark got into the win column for the first time this season with a 72-43 victory at Amherst on Friday night. The Titans (1-3) struck quickly with 22 first quarter points and never trailed in the game.
Amherst fell to 0-5, 0-4 in the Southwestern Conference.
Berea-Midpark junior guard Jordan Cupach sank five 3-point baskets on his way to a game high 21 points. Sophomore forward Alex Kvak added 14, all on low post buckets in the first half. The Titans owned a 38-23 edge in rebounding.
Berea-Midpark
Cupach                 5-6-21
Kvak                      7-0-14
Finkovich             3-0-8
Siggers, O.          3-1-8
Levesque             3-0-6
Loychik                1-1-4
Siggers, C.           2-0-4
Bachie                  1-0-3
Clark                     0-3-3
DeLaRosa            0-1-1
Amherst
Croston                3-2-8
Darmos                3-0-8
Scagliozzo           0-6-6
Hritsko                 2-0-4
Weatherspoon   2-0-4
Branchen             1-0-3
Ferguson             0-3-3
Monos                 1-0-3
Pfeiffer                1-1-3
Lopez                   0-1-1

NEO Sports Insiders Newsletter
Sign up to receive our NEOSI newsletter, and keep up to date with all the latest Cleveland sports news.