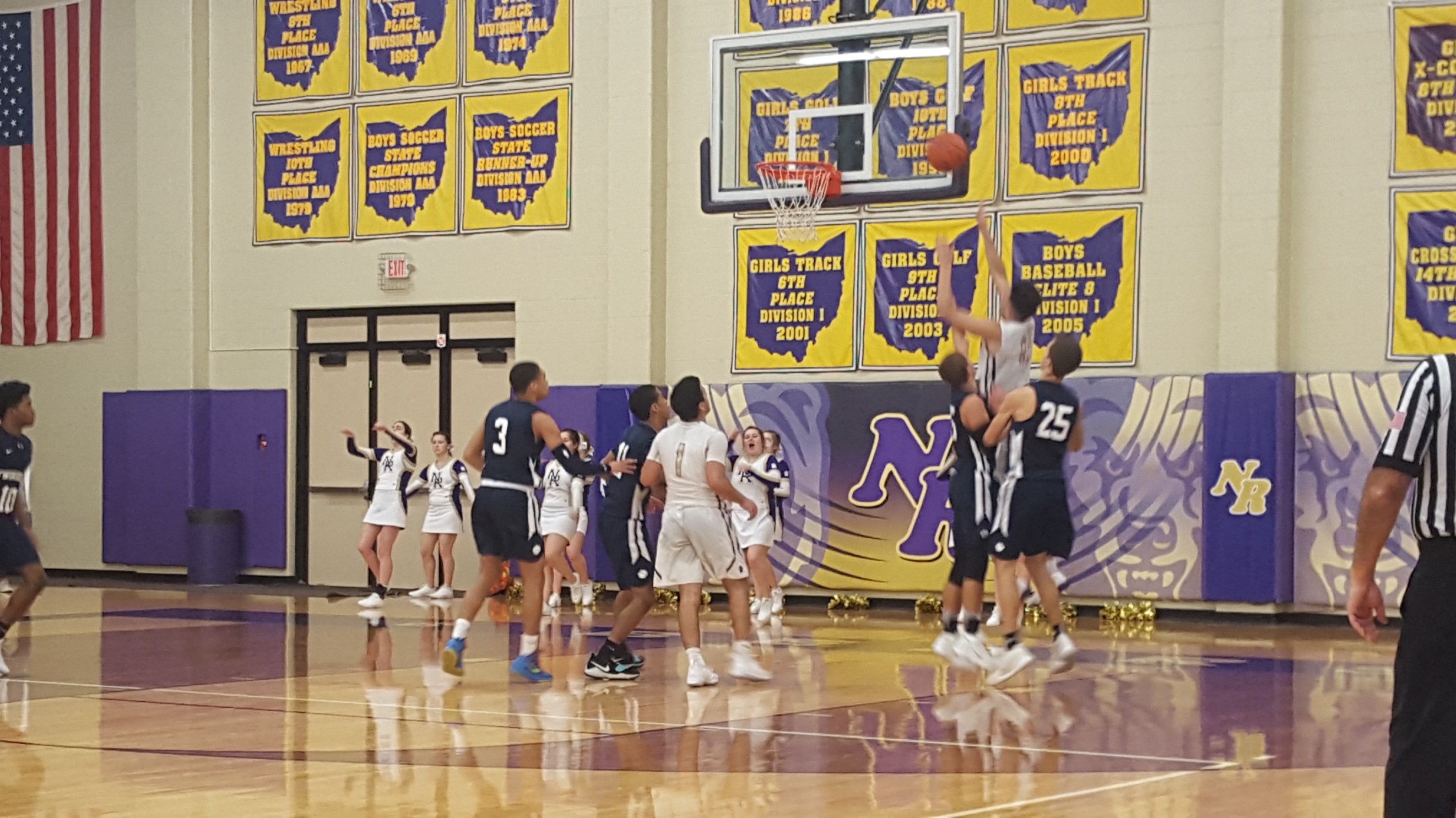 By Gabby Ortiz
NORTH ROYALTON, OHIO – The Bears bounced back after a loss to Stow-Munroe Falls by defeating the Twinsburg Tigers in a blowout 68-45 win Friday night.
The Bears came out vigorously and set the tone of the game early by being aggressive on both ends of the floor. The Bears would start the game on an 8-0 run off steals, and turnovers from the Tigers. By the end of the first quarter, the Bears scored 21 points, and their defense held the Tigers to only 8 points.
The Tigers, stunned early by the aggressive-up tempo playing style of the Bears had trouble setting their defense, and getting off shots in the paint and out on the perimeter. This led to the Bears increasing their lead, and just having their way with the Tigers defense, because the Tigers failed to rebound and protect the rim on almost every possession.
The Bears were on fire tonight, getting high percentage shots, moving the ball, and going after the 50/50 balls whether it was diving on the floor, gaining offensive rebounds, they were unstoppable.
The Bears have always bounced back, and have not lost more than 2 games in a row this year. Our kids are just resilient says Coach Lapsevich.
"We went to Twinsburg earlier in the year, and they hammered us, and I really felt confident going into this game that, we have come a long way since that early December game, and our kids didn't back down they took it right to them."
The Bears would go on a 19-0 run to finish out the third quarter after Twinsburg cut the lead down to 5. The 19-0 run by the Bears seem to be the dagger for the Tigers, as they would not make another come back, and allowed the Bears to increase their lead to 23 points to win the their 11th game of the season.
Player of the game was Bears Forward, Jordan Garland who tallied 18 points. Garland played an excellent game, he was aggressive on the boards, and breaking down the defense, and playing above the rim. The Bears would have three players in double digits, besides Garland, Forward Adam Barrett scored 10 points, Guard Christian Limer added 11 points.
"As a sophomore, he is (Garland) getting better every single day, he's really starting to attack the rim with a lot of energy. He had to get comfortable, it took him some time, he works really hard at his game, and there is a reason he is having success. I love coaching people like Jordan, because he is in the gym non-stop, which is a coach's dream." says Coach Lapsevich
The Bears go on the road to take on Brecksville-Broadview Heights Saturday, January 27 @ 7:30pm. Twinsburg will face Brecksville-Broadview Heights on the road on Tuesday, January 30 @ 7:30pm.