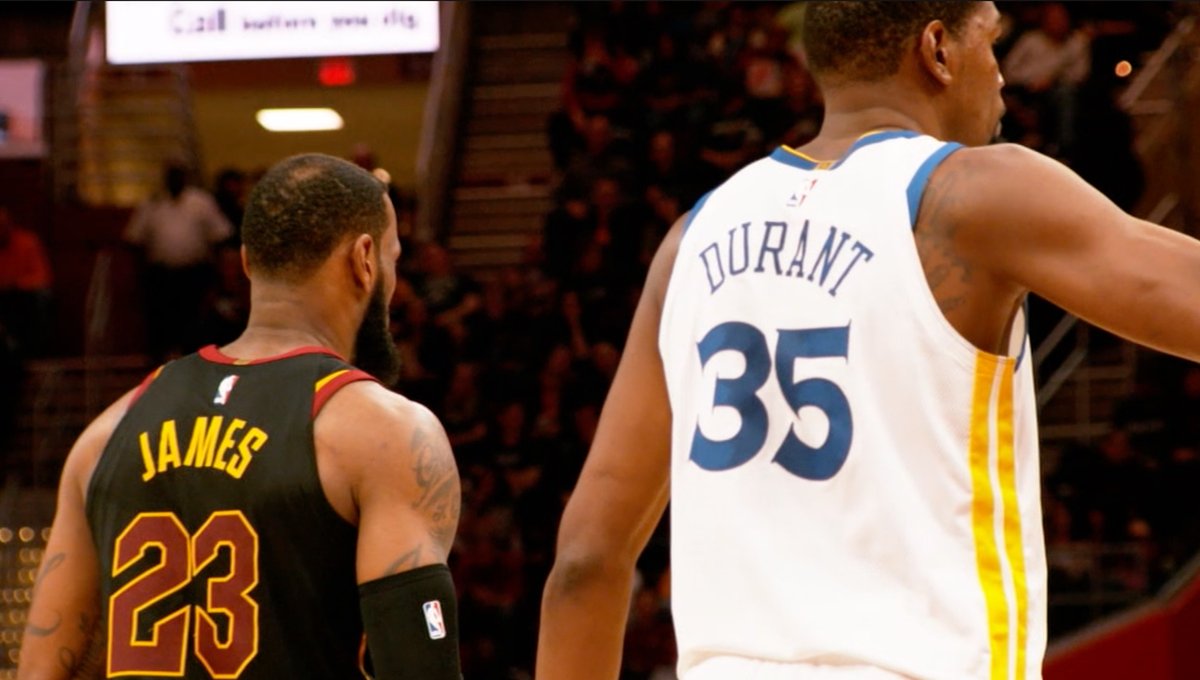 In a game that the Cavs seemed to have game one of the NBA Finals won, but not only a bonehead play by Cavs guard J.R. Smith, but also an overturned call by the officials that will life as one of the biggest calls against the Cavs in franchise history allowed the Warriors to escape game one with a 124-114 win.
The call came with :34 seconds left and the Cavs up 104-102, and Kevin Durant driving the lane trying to tie the game up.
LeBron James appeared to have position, and at first the officials called a charge on Durant, but after going to replay, it was determined that James was not in the restricted area, but his body was moving a little bit while Durant went up for his shot, thus a blocking foul.
To make that type of reversal in such a critical situation is sure to be a call that will live on for a long time, and as you would expect, there was plenty of opinion on Twitter about the call and its reversal.
Offensive foul or nah? You make the call pic.twitter.com/8szyxhq6Fw

— gifdsports (@gifdsports) June 1, 2018
#NBAFinals @KingJames is a killer! Maybe @warriors shouldn't settle for 20 ft fade aways with no one on the boards? And they try to call that a charge? "Legal guarding position"? He dropped his shoulder into @KDTrey5 …. like it was the @NHL pic.twitter.com/3LLbb5eYtq

— S J Levely (@Levely52) June 1, 2018
So the Cavs were on the brink of winning this game then had the only foul call that's reviewable in that situation get overturned in the Warriors direction, and then JR Smith, w/a open lay up, dribbles out the clock… yikes. That's a brutal beat

— Geoff Schwartz (@geoffschwartz) June 1, 2018
LeBron was moving but I hate that that call was overturned.

— Joe Rexrode (@joerexrode) June 1, 2018
HOW CAN THAT BE OVERTURNED???? @nba is a JOKE….a call is a call?!? Help me out here

— Anthony Becht (@Anthony_Becht) June 1, 2018
Refs 1 Cavs 0

I have NEVER in my life seen an overturned bang-bang charge call.

— Vince Slomsky (@vinceslomsky) June 1, 2018