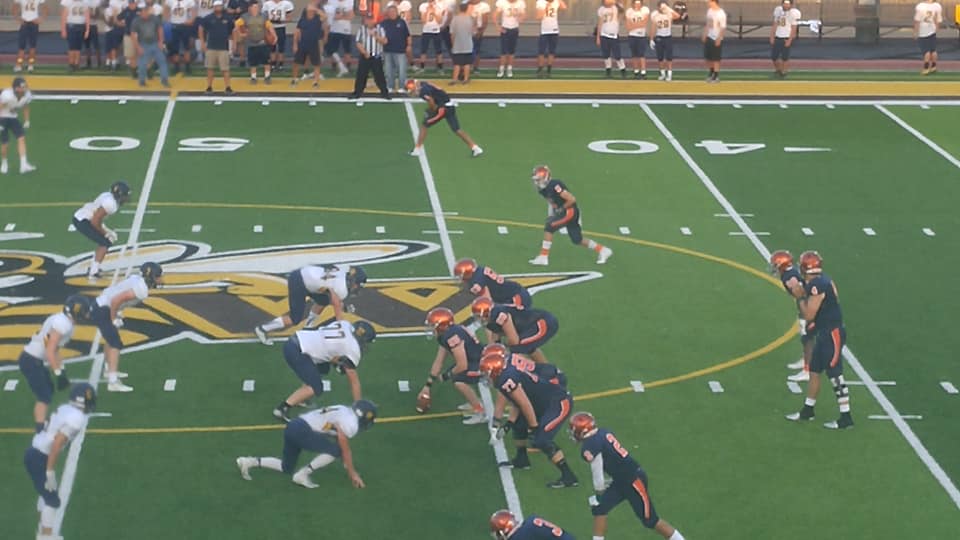 BEREA, OHIO – It was an emotional game in Berea tonight in honor of 8-year-old Khloe Nida who tragically passed away last week.
The Berea-Midpark Titans gave everyone in attendance a reason to forget for a moment and focus on football with a dominating 52-27 victory.  However, despite the victory, little Khloe will always remain in our hearts.
This game recap is brought to you by Mullins Construction.  Your one stop one remodeling stop for any need.  There is not a project this team cannot handle!
Trevor Bycznski who is off to another huge start this season, finished the night with 313 yards on 18 of 31 passing with three passing touchdowns.  He did toss 3 interceptions however, and will need to get that cleaned up.
Bycznski had quite the cast and crew to help him out tonight, as several Titans had huge performances.  Bryce "The Beast" Agnew went for 91 yards on 14 rushes with a touchdown.  Jabriel Williams had a career night with 3 first quarter rushing touchdowns in route to a 119-yard performance on 12 carries.
Bycznski has a bevy of pass catching targets each week, and tonight was no different.  His two biggest targets against North Ridgeville were Garrett Waite who had 8 catches for 91 yards and a touchdown.  Also coming up huge was Dwayne Holland who pulled down 4 catches for 124 yards and a score.
Matt Steinmetz compiled 135 yards on 10 of 35 passing while tossing 2 touchdowns and four interceptions.  His main threat was Jeremy Sanchez who finished with 93 yards on 3 catches and a score.  The Ranger who had the biggest game was running back Cade Riley with 144 yards on 21 carries, scoring once.
The Titans wasted no time moving the ball on the opening play from scrimmage, as Bycznski hit speedy back Bryce Agnew on a slant that he took 52 yards.  A few plays later it was Williams pounding it in from 2 yards out.  Williams would score again on their next drive, this time a blazing 54 yard burst out of the backfield.
A beautiful interception return by the Titans Chase Ivancic off of a Ranger pass, set up a first and goal from the one yard line.  Chase Ivancic would have three interceptions before the night was over.  One play later it was more of the same as Williams blasted another one in the endzone.  The Titans would tack on a field goal by Nicholas Ruggiero before the quarter was over, and the Titans led 23-0 after one.
The Titans picked up where they left off in the second quarter as Agnew bullied over two Rangers in his way on route to another touchdown for the Orange and Blue.  It was a dominating run for Agnew who used his entire body to power though.  Both teams would score another touchdown before the break, and it was 36-7 as they hit the locker rooms for halftime.
The second half began with the Rangers mounting a small rally.  Assisted by a 15-yard roughing penalty, the Rangers drove at will on the opening possession.  They would eventually cash in as Cade Riley scored on a run from 22 yards out.
The Rangers would then get the ball right back on their second successful converted onside kick of the night.  A few plays later it was Cael Bright scoring from 4 yards out.  Just like that it was 36-20.  That score was set up on runs by Riley of 15 and 36 yards. A Trevor Bycznski interception later, and the Rangers had it right back.  Once again, the Rangers took advantage and cut the lead to 36-27 on a 7-yard Steinmetz to Sanchez touchdown as the third quarter winded down.
The Titans would answer on their next drive, to reclaim the double-digit lead.  This time a 32-yard touchdown pitch and catch from Bycznski to Garrett Waite increased the lead to 42- 27 with about 10 minutes to go.  A few minutes later, another Bycznski touchdown pass to Jon Lyons would make it 49-27 and put it away for good.
The Titans will look to win their fourth game in a row next Friday as they travel to the unbeaten Amherst.  The Rangers return home to host the Olmsted Falls Bulldogs.
The player of the game is Chase Invancic with 3 interceptions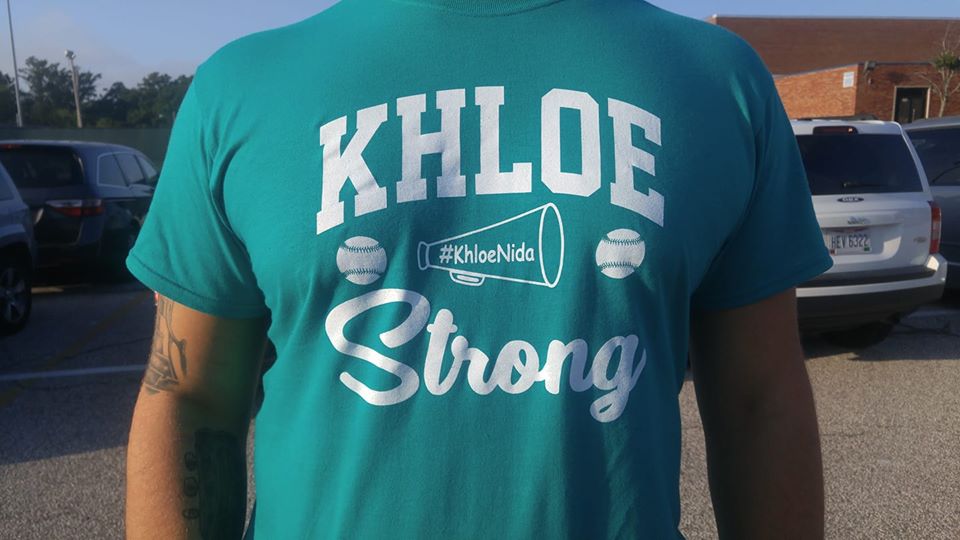 NEO Sports Insiders Newsletter
Sign up to receive our NEOSI newsletter, and keep up to date with all the latest Cleveland sports news.