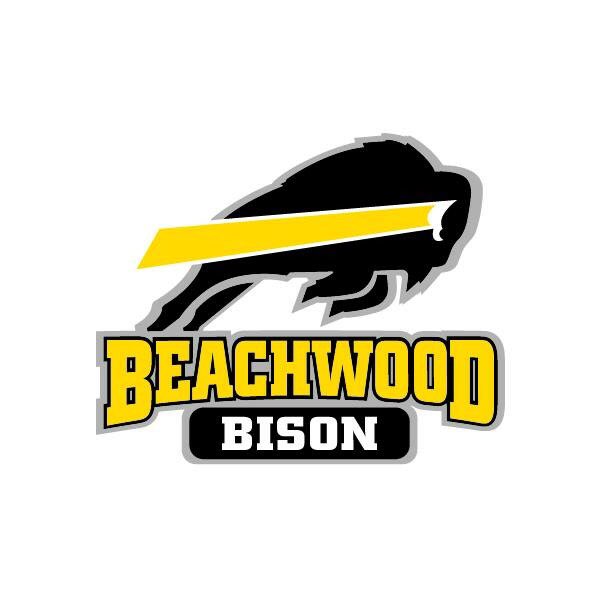 Beachwood, Ohio – For the better part of three quarters, #7 seed St. Martin de Porres, one of only two teams (Lawrence School being the other) in the OHSAA from the Lake Effect Conference, hung with #2 seed Beachwood, even taking the lead at one point in the second half.
But the Bison's experience helped them pull away late in the third quarter, along with timely defense and clutch offense, guiding them to a 69-57 sectional final victory over the feisty Lions.
Both teams came out swinging early in the first quarter, trading baskets back and forth. But Beachwood would go on a 9-0 run, thanks in part to three-point baskets by junior forward Jayson Woodrich and freshman guard Collin Albert.
The Bison held an eight point lead going into the second quarter, but the Lions were undaunted, going on an 8-0 run to tie the game, utilizing the services of senior forward Enrique Freeman, who scored 15 points in the first half.
@BisonAthletics 32@SaintMartinCLE 30
Halftime@NEOSportsInside pic.twitter.com/g0VM7wHwux

— Tony Bogan (@TBoges2010) March 3, 2018
In the second half, St. Martin de Porres took the lead after a three-pointer by senior guard Ulsee Germany. But the Bison rallied to take the lead back, this time utilizing the services of senior forward Michael Gordon, who had key offensive boards that led to second-chance points down the stretch.
Gordon gives Beachwood back the lead after an 8-0 run by St. Martin de Porres. pic.twitter.com/MqQBbyNG61

— Tony Bogan (@TBoges2010) March 3, 2018
Beachwood went into the final quarter up 49-42, then went on a 7-0 run to pad their lead to 56-42, and held on from there to advance to a district semifinal at Garfield Heights against Elyria Catholic on Tuesday night.
Michael Gordon and Jayson Woodrich each had 17 points to lead the Bison. Freshman guard Collin Albert had 13 points, and senior guard Cam Thomas had 12 to aid the winning effort.
"(Saint Martin) played really hard, and it was a tough game, but we found a way to pull away at the end. We stuck together and pulled it out." said Thomas.
"I feel like we had to keep pushing because they kept pushing at us. We fought hard to get the win." said Albert.
"I feel like when me and our team goes hard, and we can play relentless for four quarters and get after it, nobody can beat us." said Gordon.
"It's good to have our team back at full health. With all of us healthy and working hard, we can make a serious run." said Woodrich.
"We had guys that stepped up. Those guys played hard. (Saint Martin) doesn't win 19 games for no reason. We had guys step up in all facets of the game and stuck with it.  When (Michael) Gordon plays well, we're a very good team. When he brings that energy we're that much better. And Jayson (Woodrich) is starting to get his groove back. When he gets going that gives us extra energy." said Beachwood head coach Sean Witherspoon. "It doesn't get easier in the tournament the further you go. We will be ready."
"We have to thank the players and the seniors, and the community getting behind us. Without it, we would have gotten blown out. Enrique (Freeman) is a good kid who plays hard. He was playing really well, but we had to sit him out after he got in foul trouble. Looking back at that and missing some free throws was the difference in the game against a really good Beachwood team." said St. Martin de Porres head coach Ryan Schneider. "We graduate a lot of seniors but we have most of our juniors coming back. It's gonna be hard to replace these seniors because they're not just good ball players, they're great kids as well." he added.
St. Martin de Porres senior forward Enrique Freeman scored 18 points to lead all scorers.
"It was a great game. We just have to make our free throws and play defense. We played well as a team and that helped us stay in the game." said Freeman.
Saint Martin de Porres closes out an impressive season at 19-5 and if Friday night's game is any indicator, the Lions will definitely be one of the teams to look out for in the Cleveland area for years to come.

NEO Sports Insiders Newsletter
Sign up to receive our NEOSI newsletter, and keep up to date with all the latest Cleveland sports news.