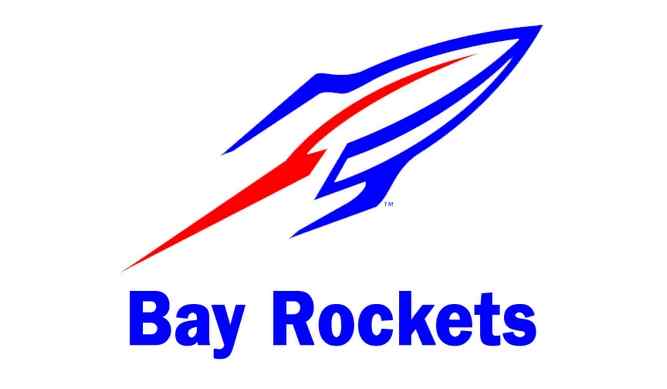 The Bay Rockets defeated the North Olmsted Eagles 11-1 on a chilly opening day.
North Olmsted had chances early, the Eagles left runners on first and second in the first inning and had a disastrous end to their half of the second inning.
With runners on first and second and one out, the Eagles attempted to bunt to get the runners to second and third for the top of the order.
The bunt was popped up to the pitcher who turned and fired the ball to second to complete the double play and escape the inning scoreless.
The first inning for North Olmsted Starting Pitcher George Trapletti was painless as he struck out the side.
In the second, a walk, a steal, and a single from Bay's third basemen Jackson gave Bay the early 1-0 lead.
Jackson got thrown out at home trying to score on a single from Barry to end the inning.
Bay scored six runs in the third inning with RBI's from Keane, Koss, and Linder. With that big inning for the Rockets, North Olmsted Pitcher George Trapletti was pulled during the inning.
Trapletti took the loss going 2 plus innings giving up 5 runs on 4 hits and 4 walks.  Darien Stanley came in for the Eagles and gave up 2 runs in 1/3 of an inning.
North Olmsted got their chance after they loaded the bases with one out in the top of the fifth.
Travis Vitaz walked and brought in Anthony Novak to bring the score to 7-1.
Kevin Linder got pulled at this point, he was the winning pitcher going 4.1 innings giving up 1 run on 1 hit and 7 walks.
"I thought it was a positive start for Kevin," said Bay Coach Ben Boka following the win.
"He threw strikes, he tends to keep the ball down.  He's true to form and I think it bodes well for him and it was a positive performance.  I haven't looked at the stats yet but he was ahead of the count more often than not and that's how we like to be."
The next two Eagles got out and the Rockets managed to avoid a big inning and maintain a 7-1 lead.
Bay tacked on three more runs in the 5th inning and one more in the sixth to put the mercy rule into effect.
"I have been preaching to our boys to really stay back early on in the season.  Typically hitters are way ahead out in front of the pitch against live pitching.  I'm trying to preach hit where they give us.  If they're throwing outside try to take it that way if it's inside pull it," said Coach Boka.
Bay will travel to Avon to play on Monday while North Olmsted will host Avon Lake on Tuesday.