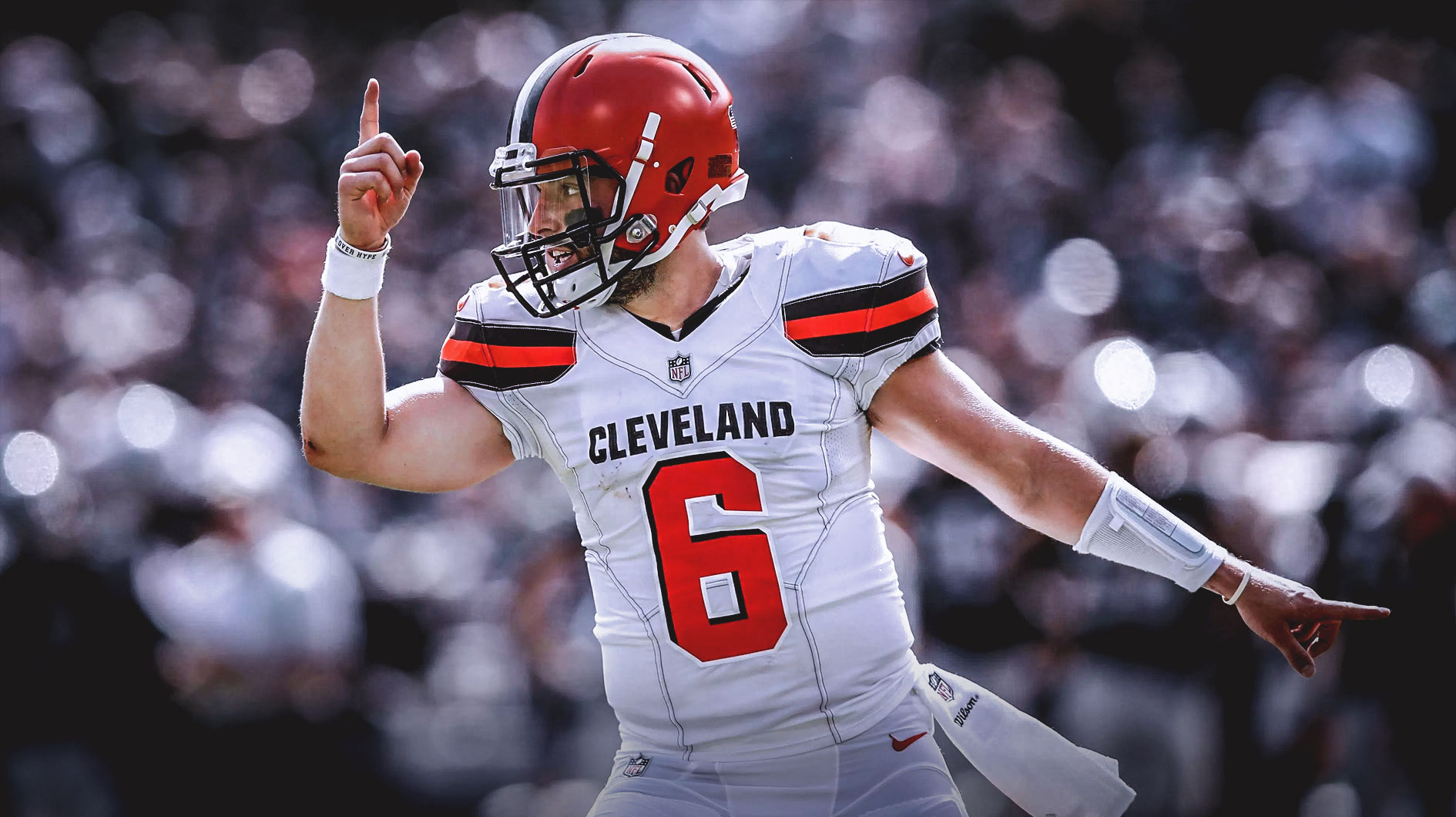 No one uses the outside noise as motivation quite like Baker Mayfield.
And after he helped the Browns pull off their biggest win of the season, a 40-25 statement win over the Ravens that propelled them into first place in the division, he was quick to let everyone know that he hasn't forgotten what critics were saying about his team.
"A win is great, but I hope everybody keeps the same energy," Mayfield said. "[People] threw us in the trash. We won't forget it."
The haters have been swarming the Browns ever since their Week One blowout loss to the Titans. As the team stumbled to a 1-2 start to the season with inconsistent play from Mayfield and questionable play-calling from first year head coach Freddie Kitchens, the criticism has only gotten louder.
Just this week ESPN's Rex Ryan took a shot at Mayfield calling him "overrated as hell." Mayfield responded on Wednesday saying that the former NFL head coach isn't coaching in the league anymore for a reason.
Mayfield was blunt when asked if Ryan's comments helped fuel the Browns to victory today.
"Absolutely not, Rex Ryan does not get any credit for this weeks win," he asserted. "No."
Mayfield finished Sunday's win with a season high 342 yards, a touchdown and an interception. While Ryan's harsh words may not have been the first thing on his min, the 2018 No. 1 overall pick is no stranger to proving his haters wrong.
He and the Browns did a good job silencing them for now with a win over the Ravens as they now assume first place in the AFC North. At the quarter pole of the season right where Cleveland is right where they want to be but as they saw over the first few weeks of the season people won't hesitate to turn on them again the moment they falter. And if they do, it'll only serve as motivation for Mayfield and the Browns.

NEO Sports Insiders Newsletter
Sign up to receive our NEOSI newsletter, and keep up to date with all the latest Cleveland sports news.