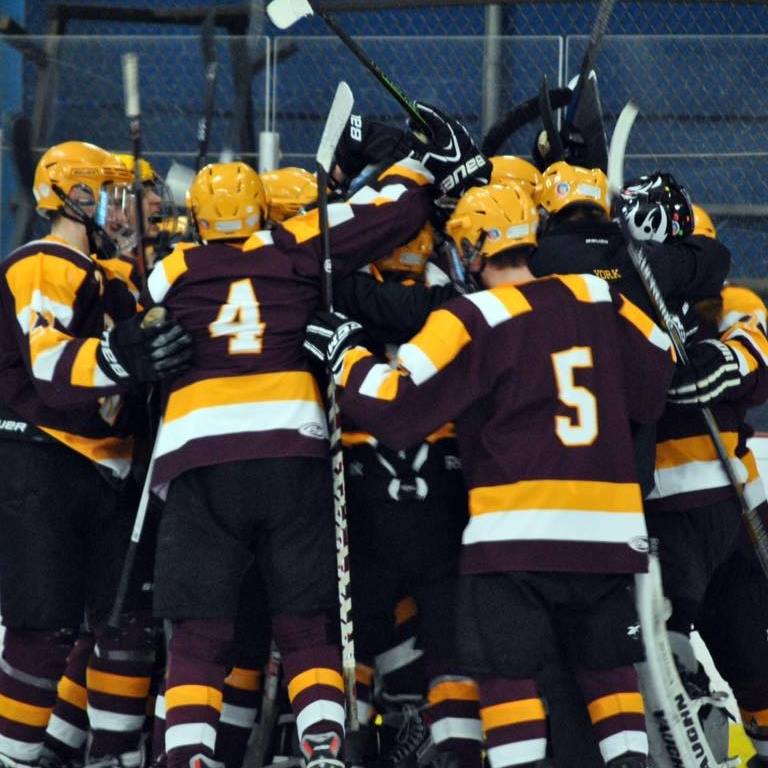 In a great back and forth affair Saturday in Rocky River, the Avon Lake Shoremen pushed past the Olmsted Falls Bulldogs 4-3 in overtime to improve their record on the ice to 5-2-0.
The game-winner in overtime went to Shoremen forward Mikey Mandel, as he scored just his second goal of the season, but it was a big one to lift Avon Lake to the win.
The Bulldogs with the setback drop to 4-2-0, and sit in fourth place in the GCHSHL White League South Division standings.
Olmsted Falls rallied with just :14 seconds left in the third period to tie the game at three, as Mike Kirth-Gruszczynski found the back of the net to send the game into the extra eight minute period.
The Bulldogs got on the board first, as Matt Heine scored on an assist from Mike Kirth-Gruszczynski.
Olmsted Falls played much of the first period in the Shoremen end, as they outshot Avon Lake 25-7 after one period, and had a one goal lead at 1-0.
Mike Kirth-Gruszczynski gave the Bulldogs a 2-0 edge in the second period, as he put in his fourth goal of the season to put the Bulldogs up two.
Avon Lake responded, as with 5:24 they scored to make it a 2-1 game. Another goal by the Shoremen before the end of the period knotted the game at two apiece heading into the third.
The Shoremen took a 3-2 lead on the power play in the third, setting up what was an outstanding finish by both teams with the Bulldogs tying it late and Avon Lake pulling out the win in overtime.
Avon Lake's three goals were scored by Nick Ospelt, Timothy Lubertozzi and Thomas Kacmarcik.
The winner in net for the Shoremen was Dillon Aslaksen, as he stopped 55 of 58 Bulldogs shots.
Nathan Chandler took the loss in net for the Bulldogs, turning away 21 of 25 shots. He drops to 1-2-0 on the young season.
Avon Lake will skate Sunday at Midview in Elyria at 3:30pm, looking to avenge an earlier 3-0 loss against the Middies back on November 27th.
The Bulldogs will play their next league game on Saturday, January 5th at 3:30pm in North Olmsted against the Avon Eagles.

NEO Sports Insiders Newsletter
Sign up to receive our NEOSI newsletter, and keep up to date with all the latest Cleveland sports news.