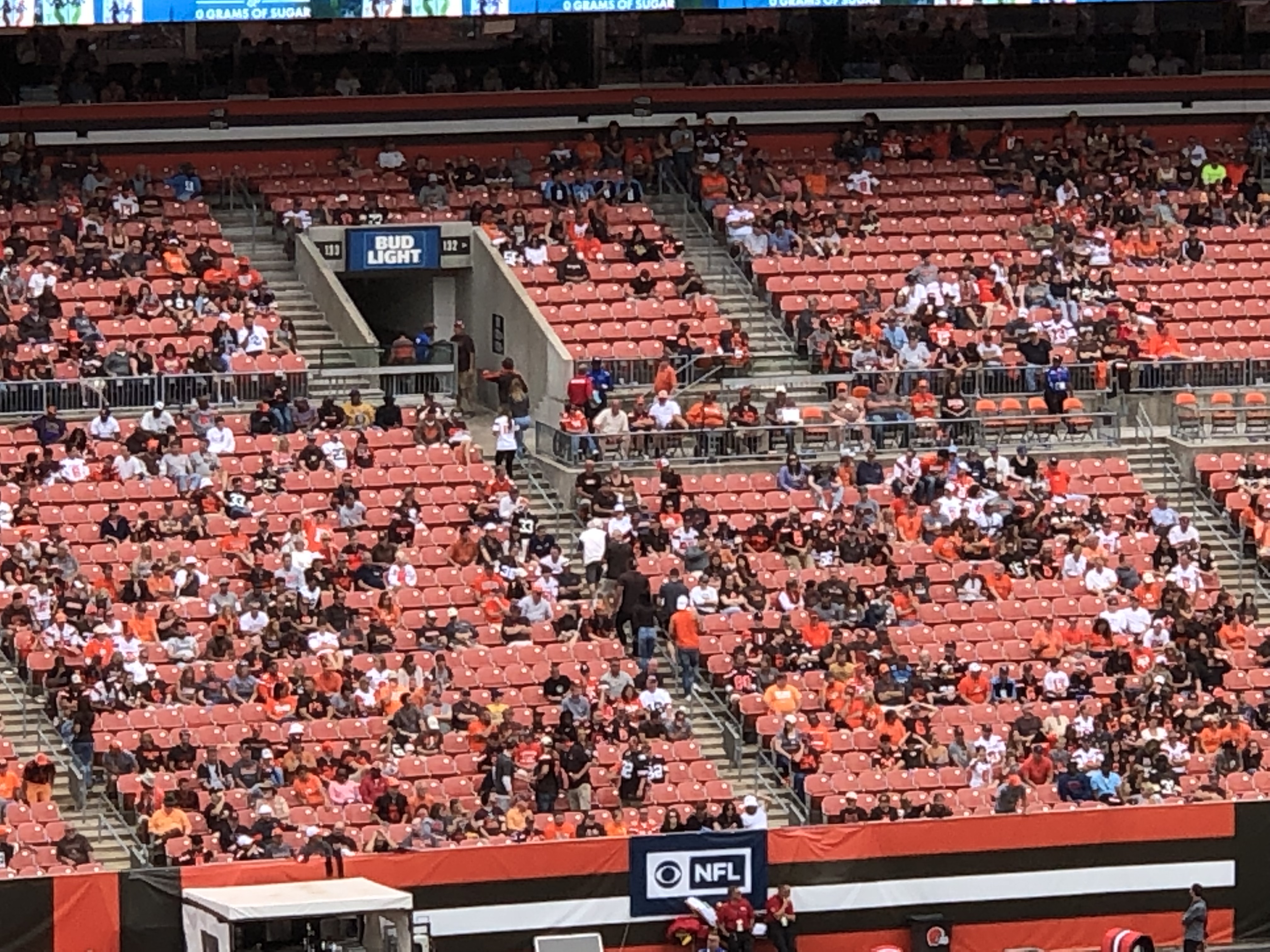 By Mike Holzheimer
Well, so much for my prediction yesterday.
Here is what I took away from the Browns-Titans game. First, there was obviously way too much talking and hype (not all of the Browns doing) before one game was even played.
Second, what bothered me the most yesterday was not the Browns losing, but how they lost. A lot of the undisciplined (penalties and unsportsmanlike conduct) displays surfaced again-things we saw from the Hue Jackson regime. I thought that nonsense was taken care of with the Freddie Kitchens hiring.
And where was that "scary" defense the Browns were talking about? A Tennessee 70-plus yard screen pass for a touchdown with no Cleveland defenders in tackling sight, on the very first play after the offense gets you back in the game with a score of its own? Inexcusable!
Finally, Kitchens needs to be able to tell the "star" players" things they may not want to hear. As I noted yesterday, your team is down 30 points with roughly two minutes left, there is no way your franchise quarterback should be anywhere near the field of play.
I don't care if Baker Mayfield wanted to go back out there, which I'm probably sure was the quarterback's message to Kitchens, you're the head coach, and you have to make that call.
You don't think a Tennessee defender would have taken his shot at Mayfield, especially in light of some of the undisciplined cheap shots the Browns were taking? You know he would have.
That's why the head coach has to decide let's get out guy out of there so he can "live to fight another day."
No need to risk an injury to one of your key players, whose ability to stay healthy will be the deciding factor on whether or not the team will play beyond the 16th game. At some point, the head coach has to realize a comeback just isn't in the cards today. And that's not a defeatist attitude, that's just reality and smart decision making.
It's a long season but if these things aren't cleaned up NOW, that ill-advised pre-season hype proclaiming the "Browns are back" may wind up turning into an empty promise.

NEO Sports Insiders Newsletter
Sign up to receive our NEOSI newsletter, and keep up to date with all the latest Cleveland sports news.