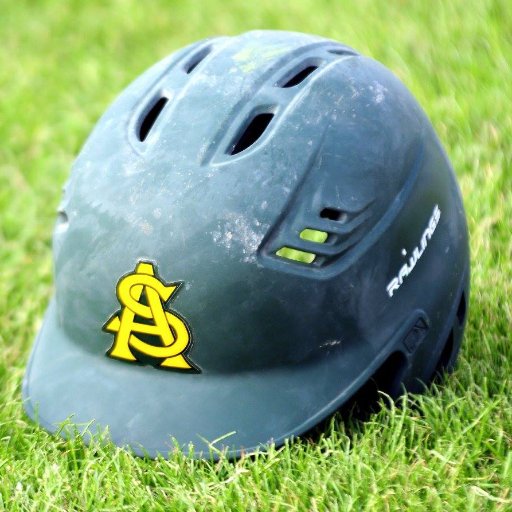 Amherst- 2016  was a banner year for the Amherst Steele baseball program. 
The Comets ended the season with a school record 23 wins, going 23-9 overall. They also claimed a district title and made it to the Sweet 16. Given the impressive finish last season, head coach Matt Rositano, who is in his fifth season at the helm of the program, keeps raising expectations.
"Amherst baseball has always been good. We've been building up to being great, and we want to get to that elite level," Rositano said.
"I think the word is out that Amherst has a good program, it's not just a one year flash in the pan."
And it's no doubt the Comets are going to try to get to that next level in 2017 on the backs of their three starting pitchers: junior Evan Shawver, a left-handed Nebraska recruit, senior Xavier Moore, a right-handed Ohio State recruit, and senior Brian D'Andrea, a right-handed Lake Erie College recruit.
"We're gonna go as far as those three take us I think," Rositano said.  "I would put that three-man rotation against any other team in the state."
As far as the bullpen goes, the Comets have a lot of depth. Rositano said Chad Jones, Cameron Karnik, Anthony Berrios, and Jack Faight could all see time on the mound.
Jones, who is a Walsh University recruit, will also likely see a lot of time at first base, while Karnick will see time at second and Moore will see time at third. Other key infielders for the Comets include Hunter Cassidy behind the plate, and shortstop Ryan Glowacki, a University of La Salle recruit. Key outfielders will be Kyle Dalzell, Kyle Mantin, Jeremy Smith, and Mark Harris, who led the Comets in nearly every offensive category last season.
And when it comes to the schedule, the goal for the Comets is to go through the ringer as much as possible heading into the postseason. As the Southwestern Conference has expanded to ten teams, the Comets play 18 conference games, in what Rositano considers to be an extremely balanced conference from top to bottom. They will face an early test as they face off against defending conference champion Midview on March 30th.
While Rositano says a lot of the conference games are likely going to come down to pitching match-ups, he's also gone out of the way to give the Comets a tough non-conference schedule as well.
Amherst will play a double-header against Elyria and Elyria Catholic on April 1st, and a double header with Lorain the following week on the 8th.  Other non-conference highlights include games against St. Ed's on April 15th, St. Ignatius on April 22nd, and John Marshall on April 29th at League Park.
"I want to see good pitching, I want to play against good competition, I want to put these kids in pressure packed situations," Rositano said.
"That's what's going to happen when you get into the last couple weeks of the season with the conference on the line possibly, and then when you get into tournament baseball there's a lot of pressure."
The Comets also have had a benefit during the off-season that not many local high school teams can boast—the influence of a major leaguer.
Ryan Rua, a first baseman and outfielder for the Texas Rangers, is a 2008 Amherst graduate and a mainstay around his high school program during the off-season.
"Ryan has been fantastic," Rositano said. "He chooses to come and lift in the high school weight room when the high school baseball team is in there. And, you know, he gets his work in, but the kids will pick his brain."
"Just having a major league baseball player around for three months is fantastic."
The Comets have depth and experience in knowing what it takes to be a top program in Northeast Ohio. A lot of years, Rositano said he had to tell his players to ignore the doubts. This year, however, he's modified his message.
"We're expected to compete and maybe win the conference. We're expected to compete and maybe win at districts, and possibly go further," he said.
"The kids now have to ignore those expectations. Don't think that they're just going to step on the field and it's going to happen. We have to get better. Our goal everyday is be better today than we were yesterday. And if we continue to do that we'll find ourselves in a good place at the end."
The Comets open up play tomorrow, March 25, with a double header against Big Walnut High School in Columbus at noon.

NEO Sports Insiders Newsletter
Sign up to receive our NEOSI newsletter, and keep up to date with all the latest Cleveland sports news.