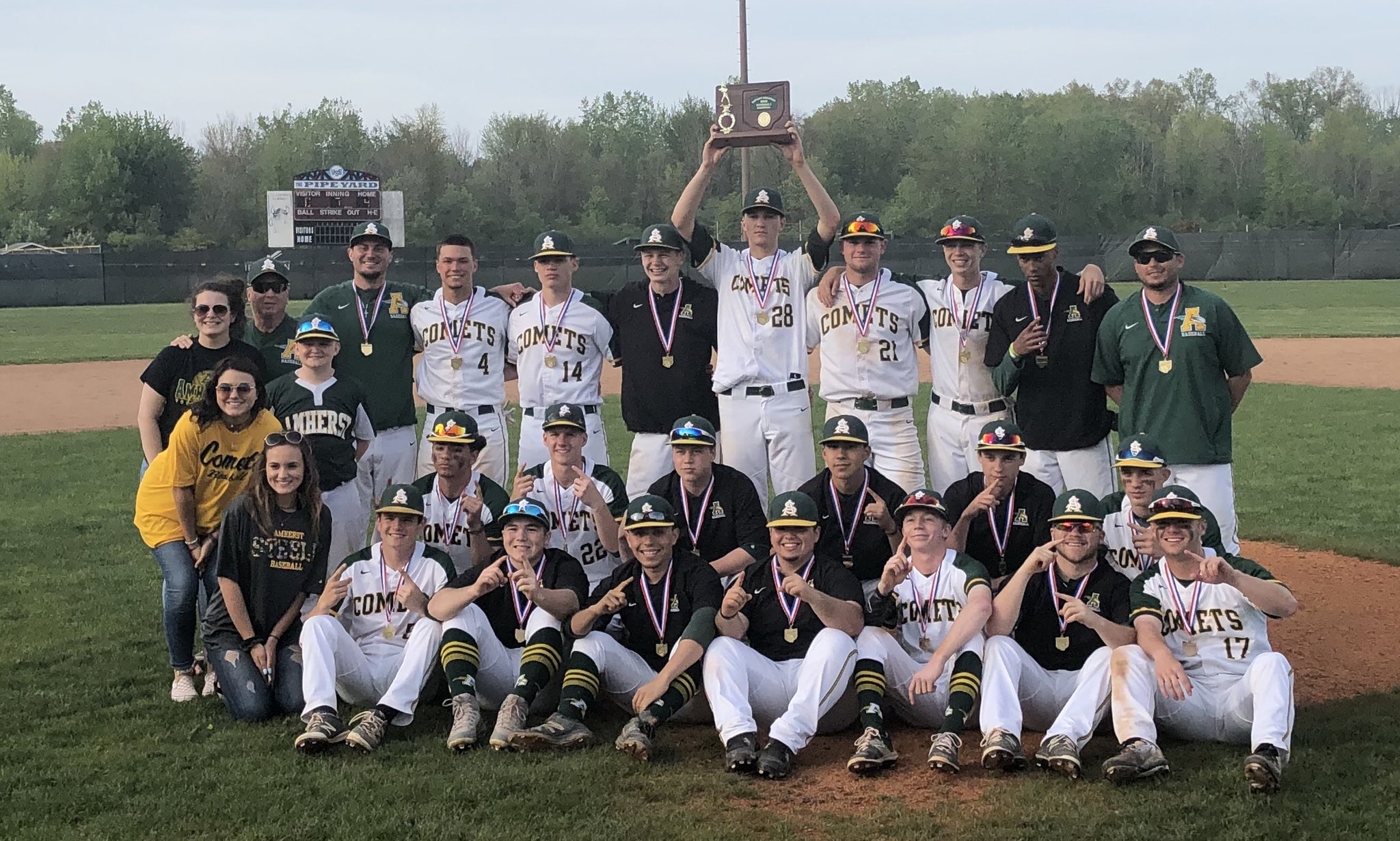 By Chris Ginley
LORAIN, OHIO– A bright, sunny day at the Lorain Pipe Yard saw the No. 1 ranked team in Division 1 face off against St. Edward, the No. 2 ranked team in the Lorain District.
Amherst got off to a hot start early. After Jake Hart singled and Jacob Lezon reached base via an error, Ryan Glowacki hit a liner up the middle into center field. St. Ed's misplayed the ball, allowing Hart and Lezon both to score and got Glowacki to third.
"After the errors, we just wanted to take it one pitch at a time," Amherst head coach Matt Rositano said.
"The errors that we made today were uncharacteristic of us. I guess it was just one of those games," said St. Edward head coach Matt Rosinski.
Kyle Dazell added a run for the Comets when he raced home on a wild pitch to make the score 3-0 in the bottom of the second. Hunter Cassidy added another Amherst run when he advanced home on an error on the St. Edward right fielder to make it 4-0 Amherst in the bottom of the fourth.
Jack Faight was the story of this game, fanning 14 St. Ed's batters. Faight ended his first four innings of work with strikeouts.
"Everyone knows about Evan (Shawver), but Faight sometimes gets overlooked," Rositano said. "It is awesome to know that we have two great pitchers that we can throw in any game. It was fun to watch."
St. Eds just couldn't get their bats going in this game, and as Rosinski said, Faight did a good job of keeping the Eagles on their toes.
"(Faight) pitched great," said Rosinski. "He made a lot of pitches that kept us off-balanced."
Rosinski after the game spoke about this season as a whole, a marked improvement from last year for St. Ed's.
"Last season we were 10-16 and this year we had 20 wins, so it was quite an improvement," He said. "I am so proud of these seniors and everything that they have done for this program. This has been one of the most fun years of coaching baseball that I have ever had."
The Comets advance to the Sweet 16, and will move on to face Strongsville in the Regional Semifinal.
"We played great today," Rositano said. "It was good that we got runs when we could and it was good that Faight pitched the way he did, which is important against a very good hitting team like St. Eds."

NEO Sports Insiders Newsletter
Sign up to receive our NEOSI newsletter, and keep up to date with all the latest Cleveland sports news.