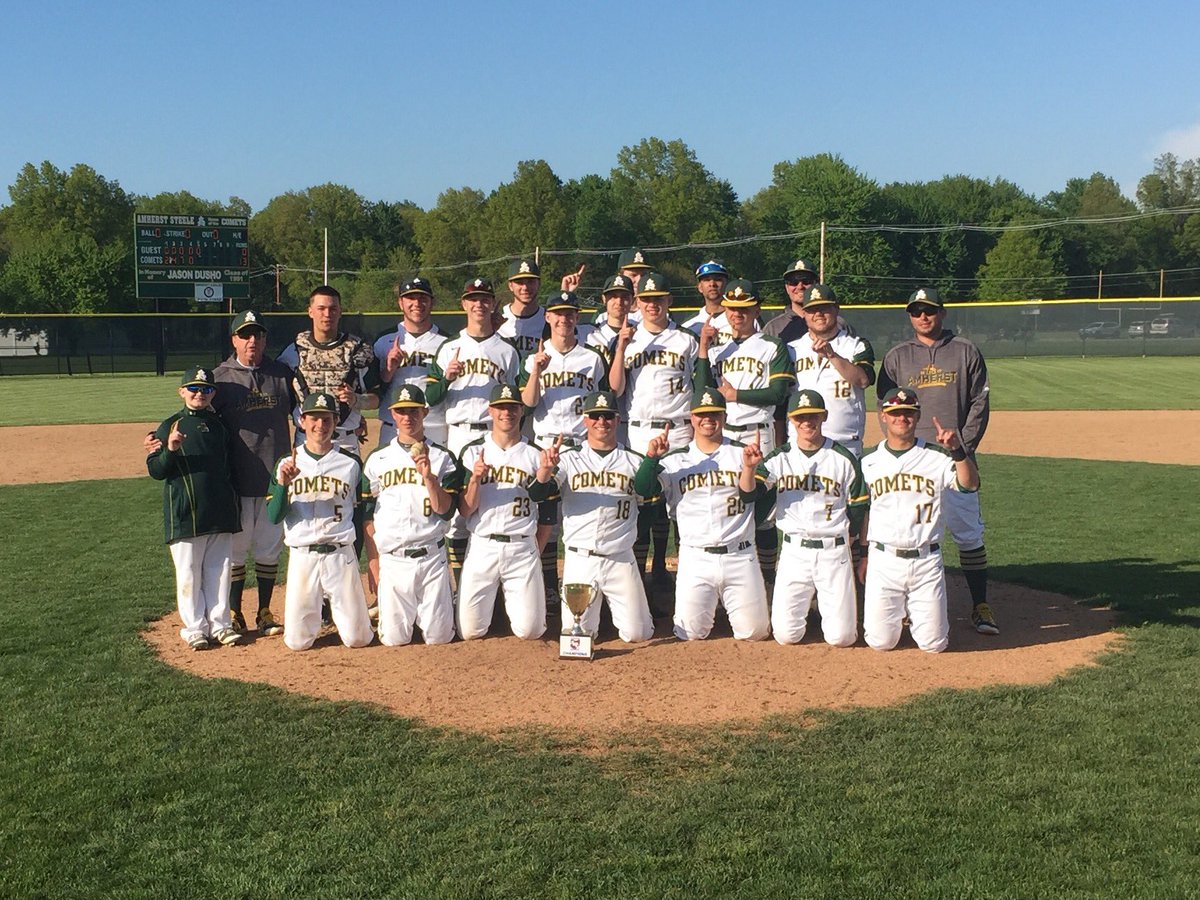 AMHERST, OHIO– The Amherst Comets won their eighth game in a row by defeating the Midview Middies on Monday, 6-0.
The winning pitcher for Amherst was Evan Shawver. The Comets ace went seven shutout innings giving up just two hits and three walks while fanning 14 batters. Monday was his fifth win of the year and he remains undefeated.
At the plate, Shawver also went 2-for-2 with two RBI. Hunter Cassidy also recorded two RBI and was 1-for-2 on the afternoon.
Cassidy recorded a two-run double in the second inning to give the Comets a 2-0 lead. In the third inning, Shawver scored Jake Hart with a sacrifice fly. The Comets tacked on three more insurance runs in the sixth.
With the win, the Comets improve to 14-3 and 10-2 in Southwestern conference play.
Check out a box score below:
Amherst:
Evan Shawver 2-2, 2 R, 2B, 2 RBI
Jake Hart 2-4, R
Hunter Cassidy 1-2, 2B, 2 RBI, BB
Jacob Lezon 1-3, 2B
Midview:
Lewis 1-3
Honis 1-3
WP – Evan Shawver (5-0) 7 IP, 0 R, 2 H, 3 BB, 14 K
LP – Schroeder (1-1)