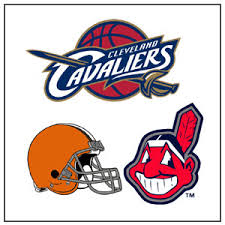 CLEVELAND, Ohio – It wasn't the best weekend in Cleveland sports, but after a few great weeks in a row, it was only a matter of time before things came back down to Earth. At least for now, we can't get too down because both the Monsters and Cavs are still on the cusp of championships. This recap is brought to you by http://amazingtickets.com/
Let's begin on a bright note with our beloved Lake Eries Monsters who took Game One of the AHL Western Conference over Ontario 4-3 in Ontario to take a 1-0 Lead in the Best of Seven series. Games 3 & 4 will be contested at home in Cleveland later this week at Quicken Loans Arena.
If you would like tickets to the game, swing by http://amazingtickets.com/ and enter the promo code NEO for 10% off of your online order.
As mentioned the Cavs took it on the chin Saturday night in Toronto as the confidence coach Casey had in his team was well founded as the Raptors bounced back by winning Game Three in Toronto with a dominant 99-84 blowout win.
Kevin Love had the worst postseason performance of his life with 3 points on only 1 of 9 shooting. Kyrie Irving wasn't much better, going 3 of 19 from the field for a paltry 13 points.
DeRozan and Lowry woke up from their sleeping slumbers as DeRozan scored 32 points and Lowry put in 20 points. Perhaps the biggest reason the Cavaliers dropped their first game of the playoffs was they in ability to box out Bismack Biyombo who yanked down and incredible 26 rebounds. He had only 9 combined in the first two games.
Game Four of that series will be in Toronto Monday night before the series returns home on Wednesday night at Quicken Loans Arena.
If it not to late to grab a ticket for that game, swing by http://amazingtickets.com/ and use promo code NEO for 10% off of your online order.
In some sad news today, former Browns center Tom DeLeone, a two-time Pro Bowler who was recently inducted into the team's Legends Club, died early Sunday. He was 65.
The Indians also took it on the chin this weekend after an impressive week that saw them go 5-0 with a four game home and away sweep of the Cincinatti Reds and then an impressive 4-2 win Friday night in Boston. They dropped both games in beantown over the weekend to lose the series.
They now travel to play 3 with the first place Chicago White Sox in Chicago before returning home briefly for a holiday weekend showcase series against the visiting Baltimore Orioles.
For tickets to the upcoming series against the Baltimore Orioles, once again swing by http://amazingtickets.com/ and enter the promo code NEO for 10% off of your online order..
Okay Cleveland sports fans, time to wipe off the dirt, tighten the shoulder pads and lace up the cleats, it's time to get back out there and bring home some wins this week!
You can follow Vince McKee on twitter @VinceTheAuthor

NEO Sports Insiders Newsletter
Sign up to receive our NEOSI newsletter, and keep up to date with all the latest Cleveland sports news.