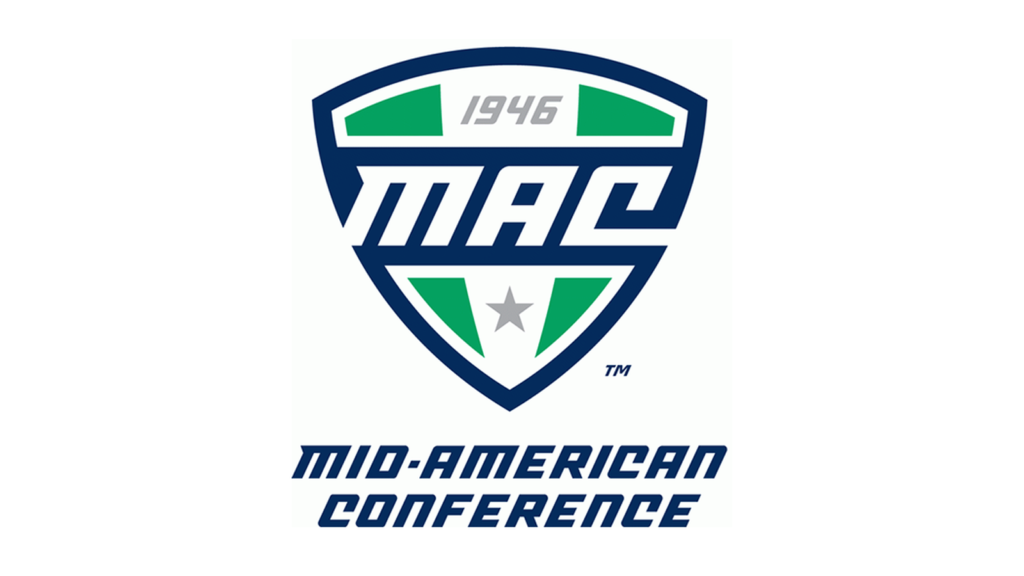 Alyssa Heintschel (women's soccer) of Ball State and John McCarty (men's basketball) of Central Michigan have been named the recipients of the 2018 Bob James Memorial Scholarship Award by the Mid-American Conference Faculty Athletics Representatives as announced by the league office today.
In its 30th year, the Bob James Memorial Scholarship Award recognizes one female and one male student who have achieved a minimum grade point average of 3.50 and have displayed good character, leadership and citizenship. The students are nominated during the year in which they complete their final season of eligibility. The $5,000 post-graduate scholarship is awarded in honor of Bob James, the second commissioner in Mid-American Conference history (1964-71).
Alyssa Heintschel graduated Summa Cum Laude from Ball State University in May of 2018 and earned a Bachelor of Science degree in both chemistry and premedical preparation, and a minor in biology, with a 4.00 GPA.  Heintschel was named the recipient of Ball State's Outstanding Senior in Chemistry, Pre-Professional Award, given annually to a graduating senior in Chemistry, and a finalist for the John R. Emens Outstanding Senior Award, given to a graduating senior who exemplifies selflessness and service at Ball State University.
Heintschel competed in 54 games during her collegiate career with a record of 35-12-7 and was twice named All-MAC First Team selection and was team captain for two consecutive seasons (2016-17).  Heintschel set the school record for the number of wins (35) by a Ball State goalkeeper, career goals against average (0.77), ranks second in shutouts (22.5), third in saves percentage (80.6%) and career minutes played and fourth in career saves.
Heintschel was named First Team Academic All-American by CoSIDA (College Sports Information Directors of America) in 2017 and CoSIDA Third Team in 2016.  She was one of 29 females to be awarded an NCAA Postgraduate Scholarship. She was named Senior CLASS First Team selection, by demonstrating excellence in competition, community, classroom and character.
Heintschel was a three-time MAC Distinguished Scholar Athlete (2015, 2016, 2017) and a three-time Academic All-MAC selection. She was named CoSIDA Academic All-District First Team in 2016 and 2017, and CoSIDA Academic All-District Second Team in 2015, along with the National Soccer Coaches Association of America (NSCAA) All-Region Second Team in 2016.
Off the field, Heintschel was a member of Ball State's Student Athlete Advisory Committee from 2015-17 and helped organize volunteer events and share perspective for institutional and Conference level governance policy. She served as a volunteer at Ball Memorial Hospital Emergency Department by working with patients and also served Ball State Athletics as a youth soccer camp volunteer coach.
A native of Oregon, Ohio, Heintschel will pursue her dream of becoming a pediatrician by attending Oakland University's William Beaumont School of Medicine in the fall of 2018. 
John McCarty graduated Summa Cum Laude from Central Michigan University in May of 2018 with a Bachelor of Science degree in Biology & Biomedical Sciences, while maintaining a 4.0 cumulative GPA. He made the Dean's List all eight semesters at Central Michigan.
McCarty was a member of the Central Michigan men's basketball team for four seasons, including two MAC West Division Champions in both 2015 and 2016, and an NIT appearance in 2015 and CIT appearances in 2016 and 2018. 
Outside of the classroom and basketball court, McCarty volunteered with Chips in the Classroom, assisting elementary schools with fundraisers, assisted the Mobile Food Pantry, which served needy with food supplies, and mentored first year student-athletes on campus with the Champ Mentoring Program.
McCarty was a Central Michigan University Honors Student and was recognized as a MAC Commissioner's Award (2015-17), MAC Honor Roll (2015-18) and MAC Presidential Award (2017-18).
A native of Clarkston, Mich., McCarty will attend the Yale school of Medicine to begin the Physician Associate Program.
Additional Female 2018 Bob James Memorial Award Nominees:
Jaclyn Siegfring, Akron (Women's Track & Field)
McKenzie Wieber, Central Michigan (Women's Track & Field)
Kendall Valentin, Eastern Michigan (Gymnastics)
Samantha Tolleruk, Kent State (Women's Track & Field)
Kelly Smith, Northern Illinois (Women's Basketball)
Elena Patz, Ohio (Women's Swimming & Diving)
Michaela Rasmussen, Toledo (Women's Basketball)
Additional Male 2018 Bob James Memorial Award Nominees:
Zach Guiser, Akron (Football)
Luke DeVenney, Eastern Michigan (Baseball)
George Bollas, Kent State (Football)
Jackson Abresch, Northern Illinois (Football)
Adam Wise, Ohio (Men's Cross Country)
Past Bob James Award Winners
2018 Alyssa Heintschel, Ball State (Soccer); John McCarty, Central Michigan (Basketball)
2017 Kelsi White, Miami (Field Hockey); Tanner Barton, Ball State (Swimming & Diving)
2016 Julia Lombardi, Eastern Michigan (Soccer); Jordan Italiano, Kent State (Football)
2015 Stephanie Haugh, Kent State (Soccer); Dustin Page, Northern Illinois (Soccer)
2014 Lindsey Butterfield, Bowling Green (Volleyball); Kyle Smith, Central Michigan (Track & Field)
2013 Skylar Chew, Ball State (Soccer); Nabal Jefferson, Northern Illinois (Football)
2012 Kristin Hoffman, Northern Illinois (Volleyball); Briggs Orsbon, Ball State (Football)
2011 Christine Chiricosta, Bowling Green (Tennis); Jon Edgington, Miami (Baseball)
2010 Megan Chronister, Bowling Green (Gymnastics); Tim Hiller, Western Michigan (Football)
***press release via Ken Mather of MAC Media Communications team***