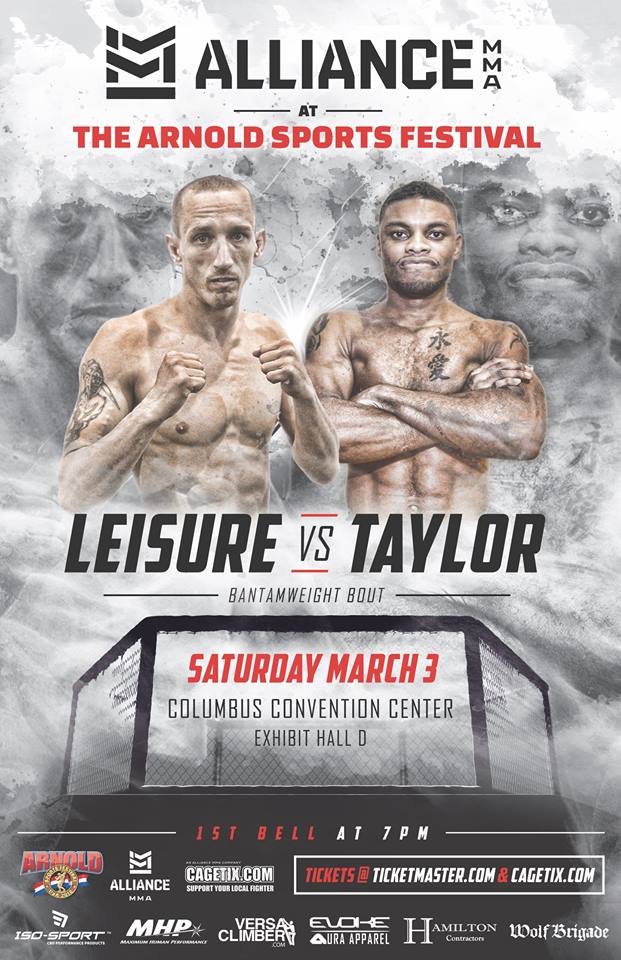 NEW YORK, April 11, 2018 – Alliance MMA, Inc. (Nasdaq: AMMA) announced today that it has retained global sports marketing agency Lagardère Sports to provide strategic media services.
As part of the relationship, Lagardère Sports will review and evaluate all of Alliance MMA's current partnerships and strategies. The agency will also develop a strategic plan that will allow it to reach a broader audience of MMA fan through all possible traditional and digital media channels.
"We're excited to partner with Lagardère Sports to help amplify our media strategy," said Ira S. Rainess, President of Alliance MMA. "Lagardère Sports has a wealth of expertise with providing top global sports properties with expert media solutions, and we look forward to working with them to enhance our content offerings for fans."
Lagardère Sports' Media Division features a robust network with expertise in content creation, live production and host broadcasting, and sales and distribution of thousands of hours of sports programming per year around the world.  The agency has media relationships with three FIFA associations – Asian Football Confederation, CONCACAF, and Confederation of African Football – and a variety of soccer, tennis, aquatics, track and field, and golf events and properties on a global, regional and local level.
About Alliance MMA, Inc.
Alliance MMA is a sports and media company that combines premier regional MMA promotions with event ticketing and management services.  Alliance MMA is listed on the NASDAQ stock exchange and is the only MMA promotion company whose stock is publicly-traded. MMA is the world's fastest-growing sport with approximately 300 million fans worldwide, according to sports marketing research firm Repucom. Professional MMA fights are legal and regulated by state athletic commissions in all 50 states. For more information, visit www.alliancemma.com.
About Lagardère Sports
Lagardère Sports is a leading sports marketing agency with a global network of local experts dedicated to delivering innovative solutions that meet our clients' needs. We believe sport inspires emotions and passion that are essential to enriching people's lives and generate powerful collective experiences. At Lagardère Sports, we dedicate our expertise and passion to providing our clients with privileged access to the infinite opportunities of sports. Lagardère Sports is part of Lagardère Sports and Entertainment, a company with more than 1,700 employees worldwide and 50 years of experience. For more information, please visit lagardere-se.com, or follow us on LinkedIn, Twitter, Instagram, and Facebook.
Forward-Looking Statements
This press release contains forward-looking statements within the meaning of the federal securities laws. These statements relate to anticipated future events, future results of operations or future financial performance. In some cases, you can identify forward-looking statements by terminology such as "may," "might," "will," "should," "intends," "expects," "plans," "goals," "projects," "anticipates," "believes," "estimates," "predicts," "potential," or "continue" or the negative of these terms or other comparable terminology. Actual results may differ materially from historical results or those indicated by these forward-looking statements as a result of a variety of factors including, but not limited to, those discussed under the heading "Risk Factors" in our Annual Report on Form 10-K for the year ended December 31, 2016 filed with the Securities and Exchange Commission on April 17, 2017. Alliance MMA encourages you to review other factors that may affect its future results in its other filings with the Securities and Exchange Commission.

NEO Sports Insiders Newsletter
Sign up to receive our NEOSI newsletter, and keep up to date with all the latest Cleveland sports news.