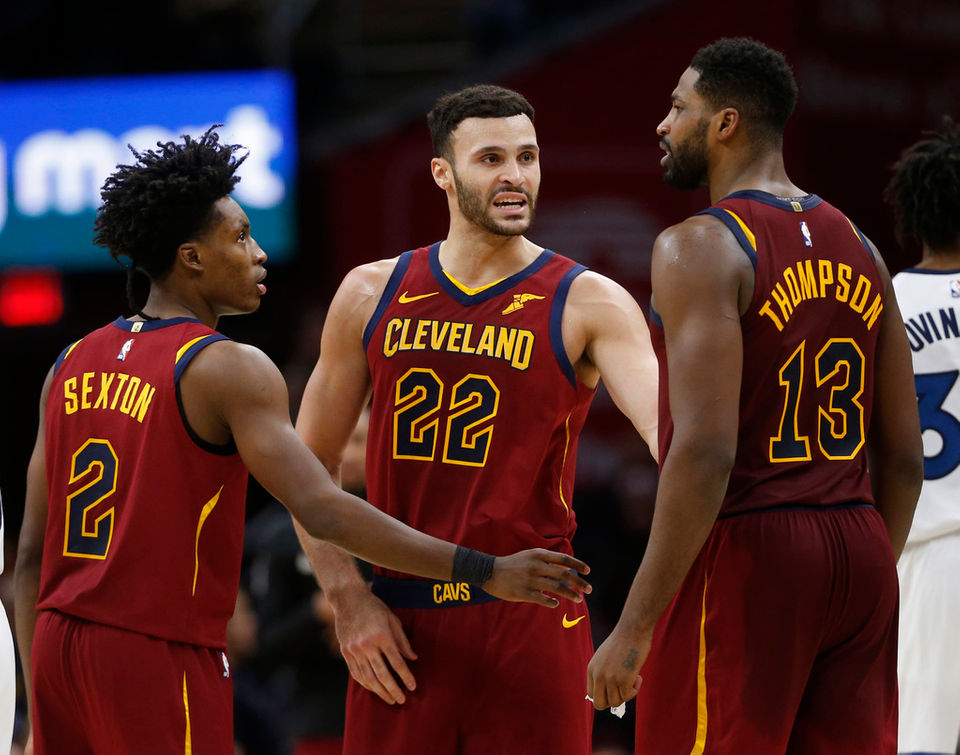 When you really think about it, there is no place to go for the Cleveland Cavaliers, but up.
After four straight Eastern Conference championships, the wine and gold won just 19 games a year ago, a season in which their best player, Kevin Love, played just 22 games.
The hope is that the Cavs will make a jump this year, and that fans will start their evening downtown taking in some slots at the nearby Jack Casino.
After that if the games for the Cavs are not going as planned, you can continue the slot playing online at Casumo casino .
You have to think having Love active for even 60 games (the whole load management thing) makes the Cavs better in their 50th season.
Many speculate the organization wants to move Love, and maybe they do. But it only makes sense if the Cavaliers get a premium for his services. As long as the veteran is happy and isn't causing any problems in the locker room, why trade him just to move him?
There is no evidence the big man from UCLA wants out. And why not have some veterans for the young Cavs, there are six key players with under three years experience to learn from?
Besides, it's not as though the wine and gold need more young players. They will likely have three rookies, a second year player, and two third year guys getting a lot of time in 2019-20.
One thing we have praised Koby Altman and his staff for is the type of people they have brought in here.
The veterans are willing to teach and groom the younger players, and the youth on the team has been very willing to work hard in order to get better.
We saw the leap last year's first round pick, Collin Sexton made within the season, going from 15.1 points and 2.9 assists in the first half to 20.8 points and 3.2 assists after the All Star Game.
His shooting went from 40.8% to 47.7%.
We expect quantum leaps from Sexton, as well as Cedi Osman and Ante Zizic.
New coach John Beilein is a teacher, and he is indicated he will use Love at center, but we also believe that will depend on how veterans Tristan Thompson and John Henson will play. If they are productive, Beilein may use a traditional starting five with Love at power forward and Osman at small forward.
If Larry Nance Jr., another player who improves his game every single year, out plays Thompson and Henson, then Love will shift to the pivot.
The coach has indicated he will start Sexton and top draft pick Darius Garland at guards, and we would guess Brandon Knight and Jordan Clarkson will back them up.
As for possible trade speculation, we would predict Thompson and Clarkson are bigger candidates to be moved than Love.
With Love, Nance, and Henson (who has to prove himself after missing most of last season) getting time, and Zizic needing to play, it would seem Thompson is the odd man out, and his experience and defensive prowess would seem to make him desirable to contending teams.
As for Clarkson, he doesn't seem to be a fit. He doesn't move the ball, he's not a particularly strong defender, and if and when Kevin Porter Jr. is ready to get time, he would seem to be the odd man out.
We are anxious to see Garland, because he has a reputation of being a good passer and he has some range on his shot. Remember, he only played a handful of games in college at Vanderbilt.
Beilein would seem to be the right coach for a very young roster. And with the work ethic of this team, perhaps they can be better than expected.
It's a season of curiosity for sure.

NEO Sports Insiders Newsletter
Sign up to receive our NEOSI newsletter, and keep up to date with all the latest Cleveland sports news.