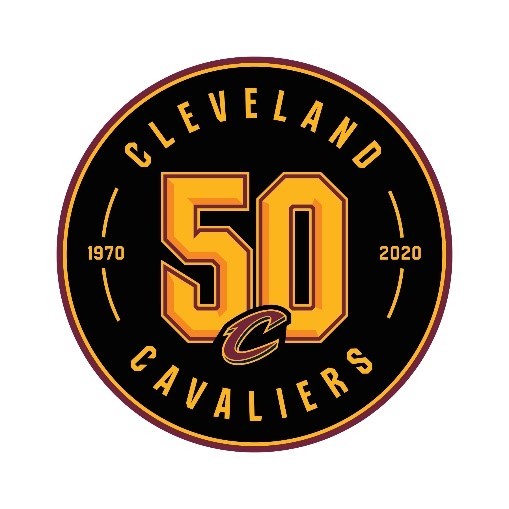 We all knew there would be a significant decline with the departure of LeBron James from the Cavaliers but I don't think anybody thought that the Cavs would only win 19 games in their first season of post LBJ.
The season started with Kevin Love and a corps of veteran players so, Cleveland should still hit the high 30's right? Wrong.
A series of unfortunate events created the worst season since 2010, Tied for the worst season since 1981, and second only that 15-win season and the previous 15-win year back in 1970. So yeah, it was pretty bad. But at least the top sportsbooks have lined the Cavs out to win 24.5 games this year – the OVER/UNDER.
So, it looks like Cleveland is back on track. It's still a rebuild a lot of guys have hit the bricks and it looks like Mathew Dellavedova might go over to the Portland Trailblazers.
He's a restricted free agent who is looking for a longer-term deal at roughly 4 million per season. But so far the Cavs have luxury tax concerns. There are other trade rumors surrounding Tristan Thompson also going over to the Trail Blazers.
If the Cavs make a deal for Thompson it might actually be a good thing for both teams. The Blazers would get a big man that can run the court with their deadly backcourt of Damian Lillard and CJ McCollum and the Cavs would likely get Hassan Whiteside, possibly bundled with Rip City's small forward, Nassir Little.
Nassir Little would be an asset to the Cavs. He'd likely come over and get a good chunk of backup minutes immediately, on the bench behind Cedi Osman. He'd likely also get a few minutes at power forward as well when Cleveland switches up to a small lineup situationally. Whiteside actually makes much more sense in Cleveland as he is a legitimate starter. Over in Portland, he would eventually end up as the backup to Nurkic.
The Offseason So Far
On top of this, the Cavs just picked up Darius Garland, son of Winston Garland at No. 5. It was a bit of a risky pick because of the torn meniscus that cut his Freshman year short. He's young and green but should be a great developable player for the future of the organization. They also managed to put together a three-way deal with the Houston Rockets to pick up Dylan Windler late in the first round. The Belmont stud averaged a double-double and 40.6 percent from beyond the arc. He's a 6'7 winger who can shoot the lights out and get instant playing time and especially after he develops, become a difference-maker.
It was draft mayhem in Cleveland as they also finagled with the Pistons to snag Kevin Porter Jr. from the University of Southern California. The kid has a lot of talent, but also some character concerns. But if he matures, he could help to build a frightening Cavs team over the next couple of years. They also got Wildcat, Dean Wade on a two-way deal. So, there is a lot of fresh, top talent hitting Cleveland this year.
All in all, it will take a while to synch this all up, but Cleveland could win more than their posted season wins total. I predict 29 in 2019-2020. And when their young roster starts to find it's groove, we could see the Cavs back in contention for the division sooner rather than later,

NEO Sports Insiders Newsletter
Sign up to receive our NEOSI newsletter, and keep up to date with all the latest Cleveland sports news.