The 1981 AFC Divisional Game against the Oakland Raiders in the dead of winter is where I learned my first lesson on becoming a Cleveland Browns fan. That lesson was one I wish I never learned. It's tough being a fan of the Orange and Brown. It was a crushing loss for the team that day, the fans and this 11-year-old boy. Prior to the "Red Right 88" play where then Cleveland quarterback Brian Sipe made that ill-fated attempt to pass the ball to Hall of Fame tight end Ozzie Newsome in the back left corner of the frozen end zone, all was well in this kid's mindset and so many Browns fans.
The Super Bowl was in sight and winning this game was almost a given. But the pass thrown by Sipe was intercepted and the rest is history.
Since then, there have been countless memories to recall having been a die-hearted fan. Some of those have been good while others are just awful to look back on. Many of you likely have some of these same memories.
It was January of 1987, and the Browns team we loved, led by quarterback Bernie Kosar went down by 10 points late to the New York Jets in another AFC Divisional Game. Things seemed bleak at the moment. This time though someone and somehow the good guys came back and won the game on a field goal made at the end of a second overtime. It was pandemonium in the stadium on that cold day.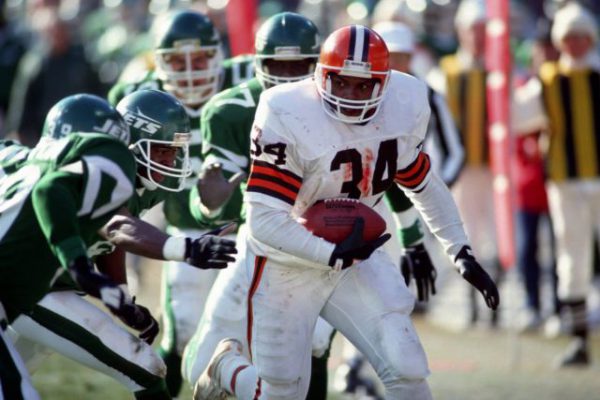 I recall hugging strangers and screaming in excitement. Do you remember that time?
Only a week later, that same Browns team lost probably the most crushing game in their history when they gave up "The Drive" to the Denver Broncos on their way to the Super Bowl.
We all have these memories and that is something for Browns fans that we hold as a sort of loyalty bond to one another.
There have been more moments that we all can reflect on from the past. Some of which were good and some not so good. Who remembers the 2002 season when the Browns went to play the Pittsburgh Steelers in an AFC Wild Card Game and should have pulled off the win, but instead lost a heartbreaker as the Steelers mounted a huge comeback late in that game.
In more recent memory, Cleveland traveled to Pittsburgh again for an AFC Wild Card Game during the 2020 season and shocked the world with a stunning blowout over the Steelers.
Now as fans, we want some new and shiny memories made with this current team we are about to cheer on this season. Many things point to a season that could be great. The team has traded for better players, including defensive end Za'Darius Smith and wide receiver Elijah Moore.
Things look to be headed in the right direction, but even if they don't go so well, we all know we'll continue to cheer and rely on those memories.
For me, the past 43 years of being a Browns fan have been more about learning to be committed to a team despite all its ups and downs. That's a little bit like life. We hold to those memories as we walk forward into the future. And remember Browns fans,"… there's always next year."

NEO Sports Insiders Newsletter
Sign up to receive our NEOSI newsletter, and keep up to date with all the latest Cleveland sports news.