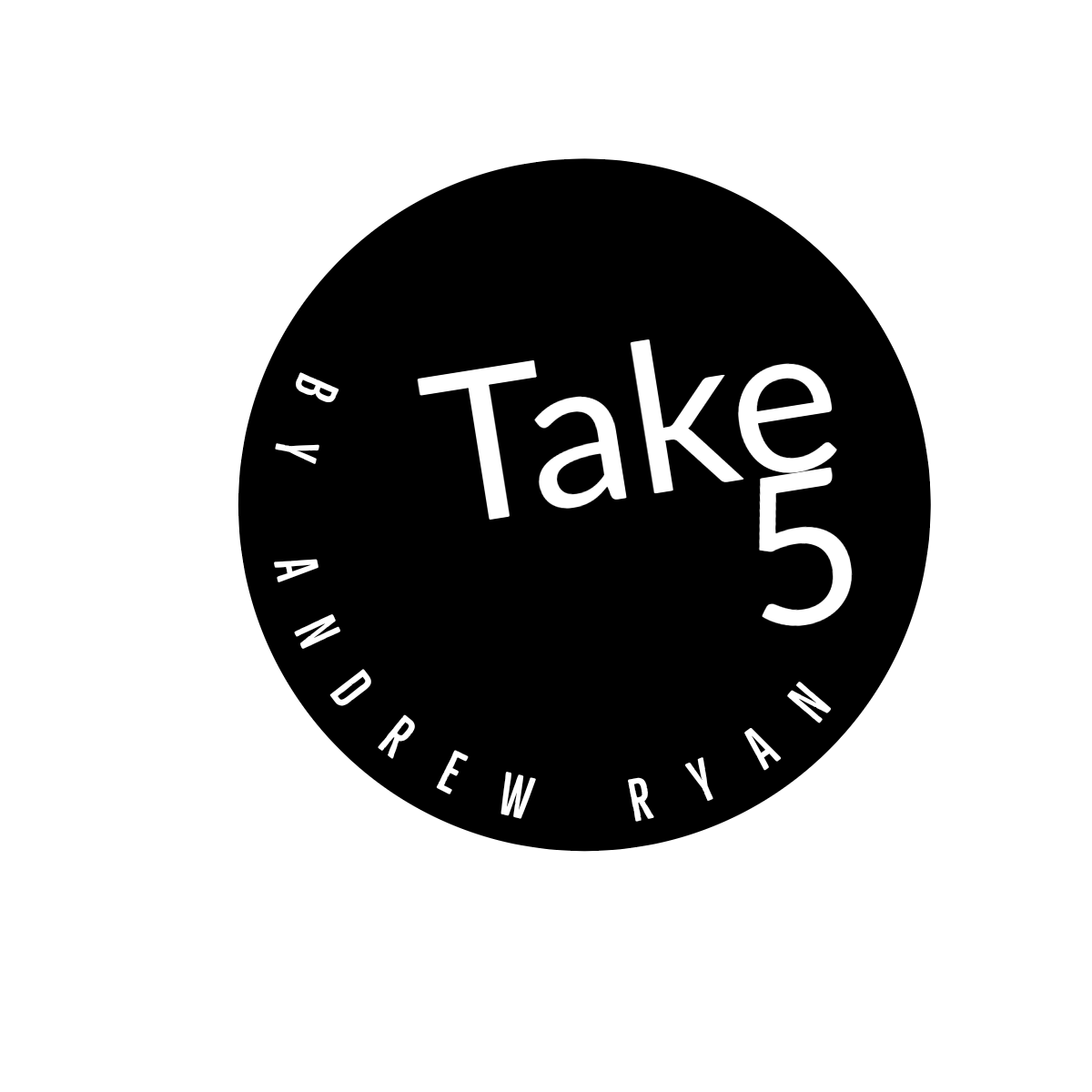 Take 1:
If there's an argument between Browns fans, there's a really good chance Baker Mayfield is the subject. I've been a Browns fan for 35 years and I don't remember a more polarizing figure within this fanbase. The latest iteration of infighting concerns the Browns' apparent inability to find the former #1 overall pick a new home. Some argue that teams are waiting for Mayfield to be released and won't give up assets for a player that will be on the open market. The strategy being to wait the Browns out. Others postulate that other owners are upset with the Browns for giving new QB Deshaun Watson a fully guaranteed contract and aren't going to do the Browns any favors (more on this later). Still others argue Mayfield just isn't good enough to warrant another team giving up assets for him or pay any of his guaranteed salary to facilitate a trade. I've also seen the phrase "hostage situation" thrown around to describe the situation between the Browns and Mayfield. There's a lot of hyperbole out there. As is usually the case, there is no one answer. Except for the hostage situation nonsense, let's pump the brakes with that kind of talk. Players and teams have issues like this all the time in every sport and both have their times of being the blameworthy party. Players hold out, teams don't honor trade or release requests, it happens. This is a business as much as it is a sport.
I've gone on record in the past and said I believe Baker Mayfield can still be a good starting quarterback in the NFL. I still believe that until proven otherwise. If/when Baker is not successful, I will gladly say I was wrong. I won't ever hide from that statement. So, why can't the Browns trade him? Again, it's complicated. Primarily, there aren't a lot of options. Options were limited to begin with, but now an already small number of interested teams has shrunk, possibly to one: the Carolina Panthers. The Seattle Seahawks also seemed to be interested, but reports have surfaced stating Seattle is comfortable going into the season with Drew Lock as their starter. Only time will tell whether that was public posturing on the part of Seattle. If we focus on Carolina, the issue they're having is they have Sam Darnold's fully guaranteed salary that they will not be able to move without absorbing a significant part of it. That being the case, I can't imagine they're too keen on bringing in another $18+ million in guaranteed salary that would accompany Mayfield. The counterargument is: if Baker is such a good quarterback, $18+ million is a steal for a starter of that caliber. In fact, having both Mayfield and Darnold on a roster with a combined $36 million or so is what it takes nowadays for a particularly good starter, so what's the issue? There's truth to that argument.
There is a lack of options, issues with money, teams not wanting to give up draft assets for a player they believe will have to be released, the Browns seem dug-in to their position, and teams may be skeptical of Baker's talent, as well as Mayfield coming off shoulder surgery. All those factors add up to both sides being in a relationship they would rather not be in. If I had to guess, and that's all it is, Baker will likely be traded or released before training camp and the Browns will likely have to have a lot of flexibility financially to pull this off. A trade is more likely, but if the Browns and Mayfield can work on restructuring the QB's contract, they may just choose to release him.
Take 2:
I mentioned in Take 1 that there are rumblings that other owners are not happy with the Browns and their fully guaranteed contract for Deshaun Watson. By the way, other players and agents are loving it. This has nothing to do with Watson or my feelings about him and everything to do with the hypocrisy of the NFL owners and that it was the Cleveland Browns that took the plunge into the first fully guaranteed contract of this size in NFL history.
Frankly, I don't think it's all the owners that are having issues with the contract. There are probably a loud minority that feel money is being taken out of their pockets. If you give it some thought, you can probably guess who they are. Other owners probably realize it was just a matter of time before NFL contracts caught up with other major sports and began looking like this. The Browns did what they had to do to land what they feel is a franchise quarterback. Other owners pretending they wouldn't have done the same thing from a contract standpoint if given the chance is preposterous and hypocritical. Since they didn't have the chance or failed in their pursuit, they can feign opposition.
I think the venom toward the Browns for Deshaun Watson's contract is selective at best. It would be an impossible task for someone to convince me otherwise. If a team from Los Angeles or New York had guaranteed Watson's contract, or Jerry Jones in Dallas, the Steelers or Ravens organizations, we would all be hearing how progressive the decision was and how the rest of the league will have to find a way to keep up. You can just hear it, can't you?
Take 3:
I cannot express how much I dislike the extra inning rules in MLB. Starting each half inning with a runner on second is not in the spirit of the game. I'll admit to being a baseball purist grudgingly accepting technology being introduced into the game and the powers-that-be wanting to speed up the game in order to attract a more mainstream audience. I don't like it and probably never will, but I'm trying.
Anyway, the point of the "ghost runner" is to speed up the game. I understand that. My issue is that it's only succeeding at creating an artificial winner. The pitcher is dealing with a runner that did not earn his way on-base, which is unfair to the defense. One single brings the winning run home. Normally, a single is a single and now a team must actually play the game of baseball: sacrifice the runner to 2nd, steal a base, etc. There's strategy involved, it's beautiful. MLB is taking the strategy of the game away for the sake of speed and taking the soul from the game a little at a time to expand its casual audience.
Baseball is a slow, pastoral game that is meant to be deliberate. The game should not have to change itself because modern fans are impatient. What some view as lulls in action that can't be sold to advertisers, I view as anticipation that can be just as exhilarating as the action itself. The game within the game so-to-speak that can only be appreciated by those who take the time to learn the game and appreciate its nuances, its pace, and its timelessness.
Take 4:
Speaking of baseball, the Cleveland Guardians have been fun to watch, haven't they? The ups and downs of the youngest team in the majors was to be expected. It's frustrating at times, but so much fun. Please go to the ballpark if you're able to and support our young team. I can sense eyes rolling and I can hear the scoffing of those who are holding a grudge against Guardians' ownership and have pledged to never give them another dollar. I can certainly understand that and see where those fans are coming from.
Here's where I deviate from many fans. If I can financially afford to go to a game (another issue for another time), buy merchandise or food at Progressive Field and choose not to because of resentment toward ownership, I don't view it as a "take that ownership!" type of action. Quite frankly, owners of professional sports teams are already incredibly wealthy, and were so, long before they became franchise owners. Me not spending $15 on a t-shirt is not going to impact them. It just isn't.
I'm not going to stop being a baseball fan because a player was traded or a certain free agent wasn't signed, it happens. The Guardians not having a $150 million dollar payroll doesn't take away the anticipation before each pitch is thrown, the smell of the ballpark, or the roar of the crowd, the crack of the bat. I'm not willing to give up any of that. That doesn't mean some things aren't frustrating, they are.
Have I agreed with everything ownership has done? Of course not. But I'm not going let disagreements I have with ownership destroy my love for the game, prevent me from buying a ticket, cause me to not watch a game on TV, or stop me from spending a day de-stressing at the ballpark or buying a hat. I'm not going to purposefully deny myself the enjoyment of baseball that I've had for 35 years. Owners, front office staff, players, logos, names, ballparks, all will come and go. That's just the nature of pro sports and the passing of time. Fans are the constant.
Take 5:
We're about 6 weeks away from the 2022 NBA draft and the Cavs find themselves in the draft lottery with an extreme longshot to move up from their projected slot in the low teens. I've seen mock drafts and debates beginning as to who the Cavs should draft. There are also trade scenarios posted on social media daily. Most are unrealistic at best, and some would harm the Cavs.
I want to temper everyone's expectations with this offseason. I don't believe the Cavs are angling to add a superstar, nor do I think they will actually use their draft pick. The only way I see the Cavs using their draft pick on a player is if they can find a solid wing on the trade market or free agency. If that happens, maybe they bring in another rookie. Realistically, it doesn't make much sense to make a young team even younger and less experienced.
I believe the Cavs will concentrate on who is in house: Colin Sexton. If the Cavs didn't have Sexton, I think they would be looking to acquire a player just like him. Sexton is a combo guard that can score and that is valuable. Imagine having him last year down the stretch and the play-in tournament. That should be the Cavs' primary objective: re-sign Sexton and that will suffice as their biggest free agent signing. Don't expect a trade for guys like Donovan Mitchell, that's not going to happen. A guy like Jerami Grant would be gettable, but the price tag would be enormous, as would the contract.
Slow your roll Cavs fans, take a deep breath. I don't want anyone to be disappointed or criticize the front office because they didn't add a big name. Quite honestly, they don't need a big name and a bloated contract. They're in a good spot to add ancillary pieces to put them in a position to make a deep playoff run.

NEO Sports Insiders Newsletter
Sign up to receive our NEOSI newsletter, and keep up to date with all the latest Cleveland sports news.