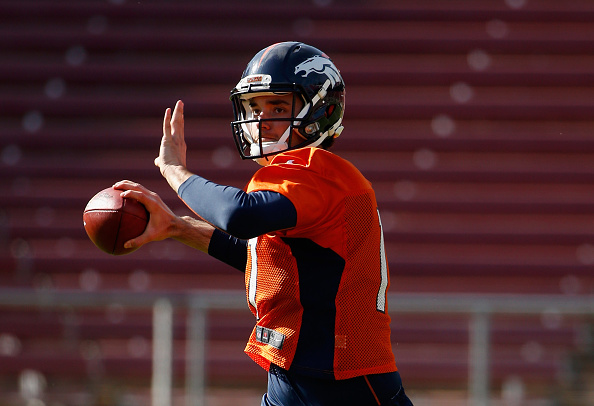 Winners:
Chase Daniel
A six year NFL career backup who has thrown 77 passes in his career and just one touchdown just got 12 million guaranteed. That's insane. I remember when he came into the league some questioned if he would last because of his size. He's lasted but has never really played and now just got paid an average of 7 million dollars a year to still be a backup. That's over twice as much as a normal backup should be paid. Good for him getting paid to do nothing.
Kansas City Chiefs
You have to be counting your blessings if you're a Chiefs fan. With a lot of talented players set to hit free agency they got back a lot of the ones they wanted. It starts with franchising Eric Berry one of the top safeties in the NFL. They bring back veteran LBs Derrick Johnson and Tamba Hali for fair prices. They also keep their young DE who had a big year in Jaye Howard to a great contract. Combine that with signing Mitchell Schwartz to improve a weakness on the offensive line and they are now clearly the frontrunners in the AFC West. If they can get Sean Smith back then they hit a home run on retaining their guys. The bad news on the day was losing a third round pick this year for tampering but I'd rather lose that than any of the guys I just mentioned.
Jacksonville Jaguars
The Jaguars came into free agency with the most cap space to spend and they put good use to it on day one. They got maybe the top player on the market, getting Malik Jackson to leave Denver. Jackson is only 26 and one of the top interior players in the NFL with the ability to rush the passer and stop the run. Then they go out and get a RB in Chris Ivory to pair with TJ Yeldon to improve upon their run game. Finally they go out and get a former Pro Bowl safety in Tashaun Gipson for a steal. There's still a lot more money to go around but you have to like what they've done so far.
Oliver Vernon
You knew he was going to be in hot demand only being 25 and as productive as he's been. Miami knew they couldn't afford him and that's why they had to target Mario Williams instead. Vernon is a winner because he cashed in to the tune of 85 million over 5 years with 40 of it fully guaranteed. He's the big contract guy of day one.
Brock Osweiler
In the end he gets 18 million a year from Houston with 37 million guaranteed. I think the QB market has become outrageous and Osweiler benefits from that. Personally, I wouldn't have even offered half of that. For his career he has started just seven games and was benched for the noodle-armed Peyton Manning down the stretch. I don't like throwing 37 million at an unproven QB who has ridden the bench and got sat in the most critical part of the season. Either way, he got it so let's see what he lives up to be.

NEO Sports Insiders Newsletter
Sign up to receive our NEOSI newsletter, and keep up to date with all the latest Cleveland sports news.