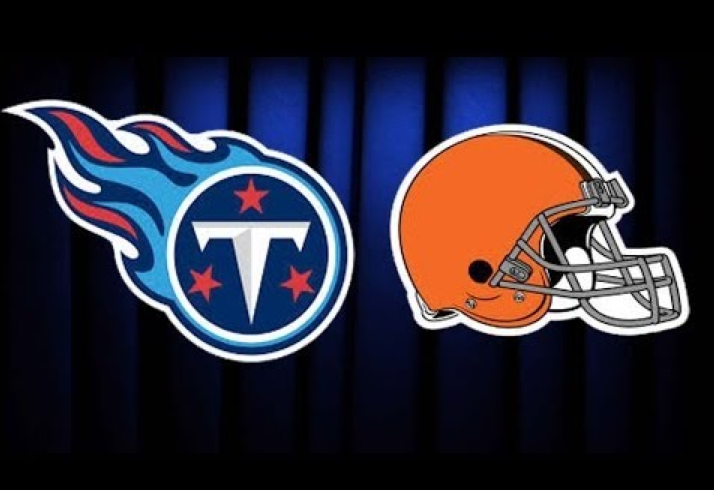 Following a 31-10 drubbing in Week 1, the Cleveland Browns are lost and looking for answers – much earlier than usual!
Here are five things to know about the Browns heading into their Week 2 matchup with the Tennessee Titans:
1. This is Johnny Manziel's last chance 
With Josh McCown still going through the NFL's concussion protocol, Johnny Manziel has been given another chance to prove he is a capable starting quarterback in the NFL. We figured it would happen this season, just not so soon. Regardless, the fact remains: this is really Manziel's last chance to gain some sort of foothold in the organization.
If he falters against the Titans, you can pretty much forget about it. Are there going to be people who will blindly support Manziel no matter what? Of course, the fringe psychotics will continue to make Manziel a story – and he'll always be a favored Tim Tebow-esque discussion topic – but his days as a viable NFL player are teetering on the edge of annihilation.
2. Isaiah Crowell's days could be numbered
It's never a good thing when your coach – or in this case, coaches – have to publicly call you out. Head coach Mike Pettine and running backs coach Wilbert Montgomery have already both used the media as a motivating factor for running back Isaiah Crowell, who has been running in mud ever since the start of training camp.
"Take a step for us," Pettine said about Crowell this week. "I want to see him make a guy miss or run through a tackle, be that back that guys don't want to tackle. That's our challenge to him, but we're confident because he's preparing so well that he'll show up and be the back that we want him to be."
Once Duke Johnson finds his footing in the league, Crowell will likely find his role significantly reduced.
3. Say goodbye to Dwayne Bowe
The Browns' offense had a rough showing last Sunday, and the most sobering thought is that no one is coming through those doors in Berea to save it – especially not Dwayne Bowe. According to Jason La Canfora of CBSSports.com, the Browns would prefer to get rid of Bowe (naturally), but with $9 million guaranteed over the next two seasons, the team might be stuck with him for a little bit.
4. So what happened to that elite defense?
It's okay to call a mulligan on this one. The Browns do still have a solid defense, even if the group once again showed an inability to stop the run against the Jets. As is usually the case, the defense lost some steam in the second half thanks to an anemic offense. The Jets simply wore down the Browns, rushing for 112 yards in the second half last Sunday.
For now, the defense's greatest weakness remains the offense.
So it's okay to still believe the Browns have a good, potentially great, defense – because they do. The unit is a victim of forces outside its control, and that doesn't appear to change anytime soon. But it's the home opener, it's Week 2, and everyone will likely be playing fired up. Expect to see a big play or two in the first half to fire up the crowd and potentially give the offense a chance to get some easy points.
5. Mike Pettine has a selective memory
Pettine was asked Friday what he remembered about Manziel's first career start last year against the Cincinnati Bengals. It would be hard to forget the 30-0 beating the Browns endured, as Manziel looked like he had never played football a day in his life.
"I don't have too much recollection of that week, during or after," Pettine said Friday.
Okay!

NEO Sports Insiders Newsletter
Sign up to receive our NEOSI newsletter, and keep up to date with all the latest Cleveland sports news.