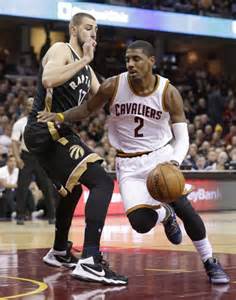 The Cavaliers are in Toronto to take on the red-hot Raptors on Friday night at 7:30 PM.
It's a battle of the two teams that are far and away the best in the Eastern Conference.
Some would say the Cavs are far and away better than the Raptors, but the standings, head-to-head matchups, and recent trends would disagree.
Friday night's contest could very well be a preview of the 2016 Eastern Conference Final and here are five reasons why this is not "just another game" of an 82-game season.