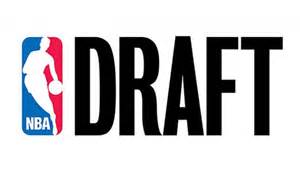 The Cavs don't have a pick in tonight's NBA Draft, but there are some variables at play that can affect Cleveland.
#1. What Do the Celtics Do?
The Celtics have the #3 overall pick, along with picks #16,23,31,35,45,51 and 58.
They already are a deep team that finished 2015-2016 as the fifth-seed in the Playoffs. Whether they add a top three draft-pick or use that along with other picks as trade assets, the Celtics should be an even better team after tonight.
#2. Raptors' Top 10 Pick
The Toronto Raptors have the #9 and #27 overall picks in the draft. They finished the regular season one game behind Cleveland, but acquired the ninth overall pick from the Knicks, in exchange for Andrea Bargnani in 2013. It looks like a steal today.
If they can find a starting-caliber player in the top ten and add a solid role player late in the first round to add on to an already talented, deep roster, the Raptors could still be a threat in the Eastern Conference in 2017. They pushed the Cavs to six games with their roster as is in the Eastern Conference Finals.
#3. Philly
The Philadelphia 76ers have been a joke, but their tanking strategy has all built up to tonight's selection of Ben Simmons, who has drawn comparisons to LeBron.
Even if it takes a few years for the Sixers to build up, if Simmons is as good as advertised, he could be a player Cavs fans will be seeing in playoff series down the road.
#4. Will Any Other Teams Make a Move to Win Now?
The Indiana Pacers already traded their #20 overall pick to the Brooklyn Nets for Thaddeus Young.
Aside from the Celtics, who have obvious reasons to be in the trade market with all of their picks, could we see a team look to sell off draft picks for veteran players that can contribute more in the short-term?
In terms of the Eastern Conference, which would directly impact the Cavs more than the West, two teams to watch are the Orlando Magic (#10) and the Milwaukee Bucks (#11).
Both of those teams missed the Playoffs in 2015-2016, but perhaps they look to improve their roster by trading picks for veteran players and give themselves a better shot at being in the 2017 Playoff mix.
Kris Middleton and Jimmy Butler are two players who have been mentioned as possible trade candidates, and perhaps a team trades assets for either of those players tonight.
#5. Do the Cavs Trade Into the Draft?
The Cavs don't have a pick in tonight's draft, but a lot can change in a few hours. Perhaps they target a backup point guard in case Matthew Dellavedova leaves. Another option is to find a center to replace Timofey Mozgov. We'll see what happens.