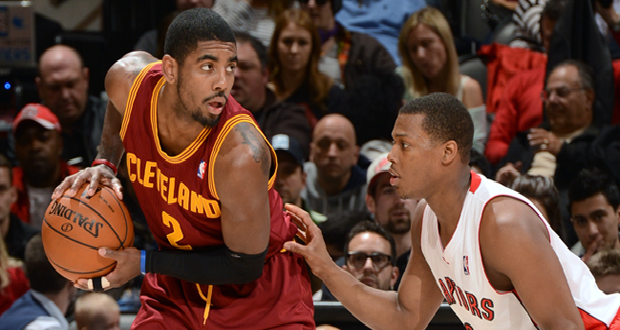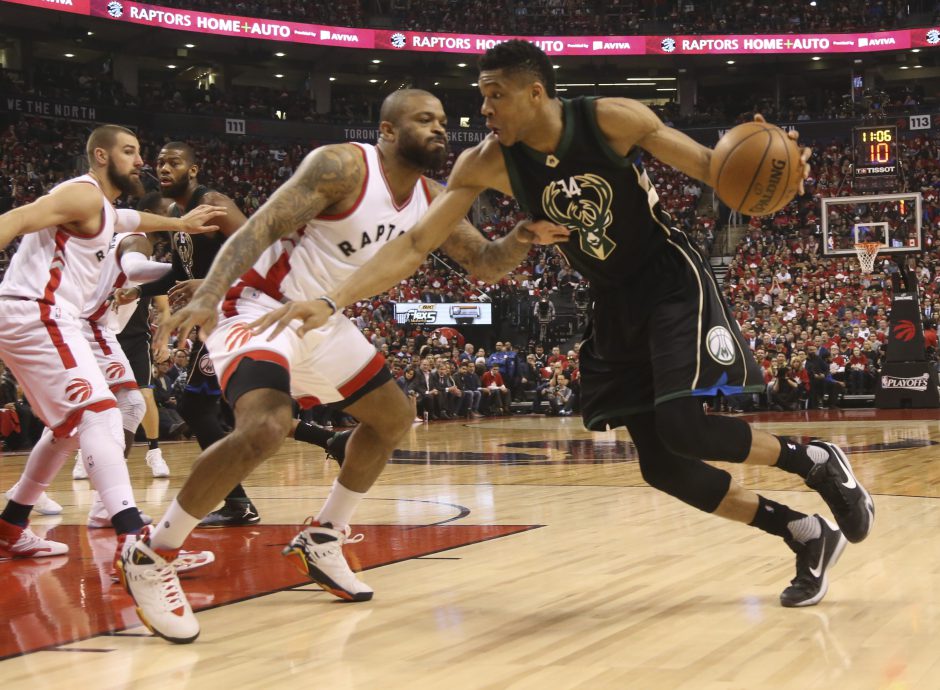 4. Can PJ Tucker Contain LeBron?
The addition of PJ Tucker could end up being as meaningful, if not more so in this particular series than the Ibaka trade.
No one in the league can shut LeBron down, but there aren't many players who do a better job guarding him than Tucker.
LeBron will still get his points, but Tucker should be able to bother him and make things a bit harder than he's used to.
For that reason, we may see LeBron revert back to more of a facilitator mode in this series.
But if that's the case, then that question about Irving returning to his usual self will come into play.
Maybe the Cavs can still slice and dice the Raptors with open three's from Frye, Korver, Love, etc…
But Toronto's talent level is such that without big performances out of at least two of Cleveland's Big Three, the Raptors could make some of these games interesting (more than the nailbiters against Indiana).
Along with Tucker, DeMarre Carroll and Patrick Patterson could end up guarding LeBron at various points of the series. They're both solid wings, who are more than serviceable on defense.
That combination of versatile wings to guard LeBron could result in some lower scoring games for him, so we'll see who has to step up when the time comes.

NEO Sports Insiders Newsletter
Sign up to receive our NEOSI newsletter, and keep up to date with all the latest Cleveland sports news.