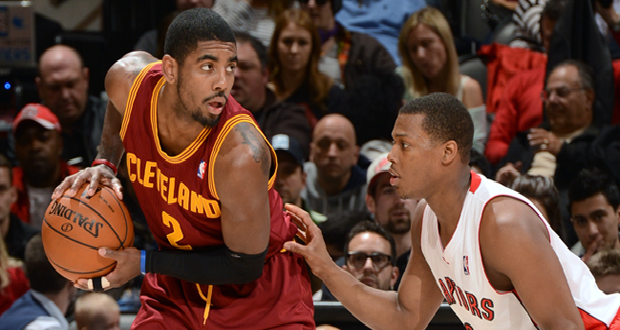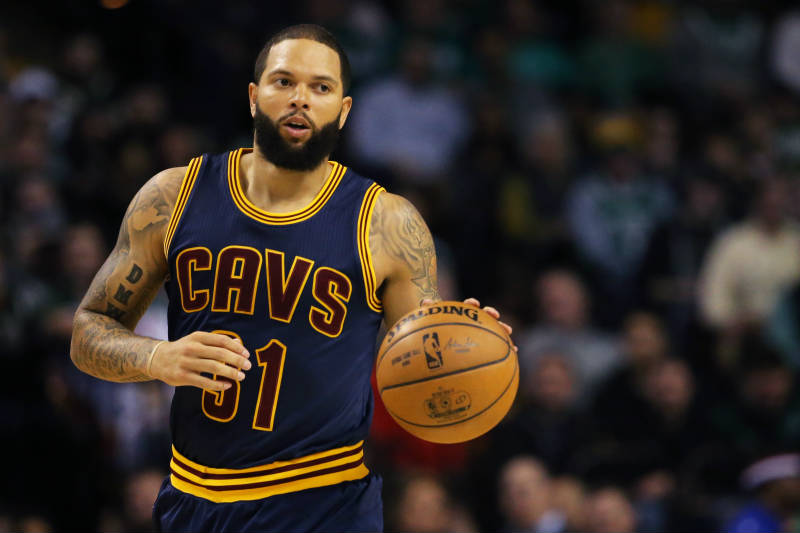 2. Will the Bench Continue to Provide a Lift?
One of the most positive aspects of the Cavaliers' first round was seeing well-rounded, meaningful contributions from Cleveland's bench.
For the first time (basically all season), the second unit was actually providing a boost, instead of letting leads disappear.
The down side to that was LeBron still couldn't get off the floor, but to think that he was leading a 26-point comeback with four backups on the court is pretty ridiculous.
Channing Frye looked as good as he as at any point of the 2016-17 season, knocking down 7-of-15 three-pointers.
We all remember the game he had in Atlanta (scoring 27 points in Game 3 of the semis in 2016), and if he continues to shoot like this, there could be another opportunity for a night like that in these Playoffs.
Deron Williams is finally beginning to look like the trustworthy, veteran backup the Cavs expected to have when they signed him.
The significance of his play in Game 4 cannot be overstated. He scored 14 points in 13 minutes, hitting 4-of-4 shots, and did not turn the ball over.
In fact, in 62 postseason minutes, Williams has yet to commit a turnover. Couple that with the fact that Irving was not on his A-Game and it's a big reason why the Cavs were able to pull off some of those close wins.
Williams should still have a meaningful role in all of the remaining postseason games, even if Irving gets back to the level we all expect, as Toronto, Boston, Washington and the Western contenders all have above average backup point guards, as well.
Unless the Cavs have their backs against the wall (like being down 3-1 in 2016), don't expect Irving to have to play 40 plus minutes in all of these Playoff games.
Williams was brought here to give Irving a break and although he didn't quite live up to expectations in the regular season, you won't hear any complaints about how the 32-year-old played in his first four postseason games as a member of the Cavaliers.
The roller coaster ride Iman Shumpert went on from Game 1 to Game 2 of the first round was not something anyone could have foreseen, but a minor hamstring injury to J.R. Smith in Game 2 brought his former-Knicks teammate from being benched to guarding Paul George.
After not playing in Game 1, Shumpert was thrown into the fire and handled it as well as anyone could have hoped.
He played 51 minutes in the final three games of the series and was a key to containing George from dominating any of the three games.
Some could say Tyronn Lue's decision to bench him was a masterful motivation technique, but if Smith doesn't go down with that hamstring injury, who knows how it would have played out?
Regardless, Shumpert has proven he's ready to help in this playoff run.
We're still waiting for Kyle Korver to get back to his killer mode, but he displayed flashes of it in Game 3, rapidly knocking down 4-of-7 three-pointers. For Korver, it seems like a matter of when, not if.
Richard Jefferson played meaningful minutes in the first two games, but was held out early in Game 3 due to knee tendinitis and did not play in Game 4.
The 36-year-old could see much more playing time against Toronto, as their small forwards are a walk in the park to guard compared to George.
P.J. Tucker and DeMarre Carroll are much more suited for the Jefferson to handle.
The good news about Cleveland's bench as a whole is that (for at least one round), it went from a weakness to a strength.
If the rest of the starters pick their play up to normal levels and the bench continues to play like this, good things could be coming for Cleveland.

NEO Sports Insiders Newsletter
Sign up to receive our NEOSI newsletter, and keep up to date with all the latest Cleveland sports news.