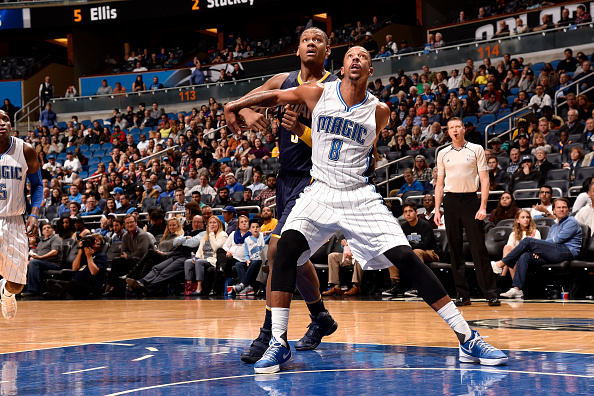 With a day left until the NBA Trade Deadline, there's plenty of rumors about what, if anything, the Cavs will do to try to make their team stronger for the second half of the season.
One such deal could involve moving one of the more popular players on the team, that being forward/center Anderson Varejao.
Marc Stein of ESPN reports that the Cavs have a deal on the table that would move Varejao to the Orlando Magic for forward Channing Frye, who this season with the Magic is putting up 5.2 points per game to go along with 3.2 rebounds per game.
Here's the tweet from Stein earlier tonight on the matter.
ESPN sources say Cavaliers have made an offer featuring Anderson Varejao for Channing Frye in an attempt to pre-empt Clippers' deal for Frye

— Marc Stein (@ESPNSteinLine) February 18, 2016
Frye was deemed a "significant target" for the Cavaliers on Tuesday by The Vertical's Adrian Wojnarowski in a tweet.
Frye remains a significant target for several teams, including the Cleveland Cavaliers, sources tell @TheVertical.

— Adrian Wojnarowski (@wojespn) February 17, 2016
If the Cavs want to land Frye by the deadline, they will have to fight off the competition that's out there for sure for his services.