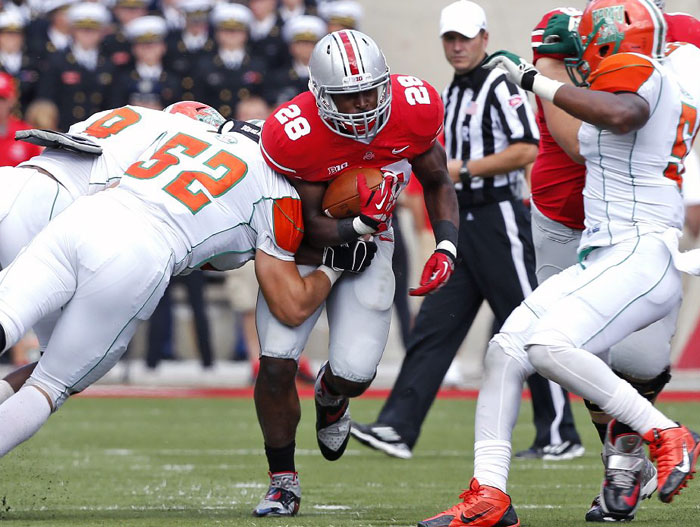 It appears the Buckeyes are losing running back Warren Ball, as George Thomas of the Beacon Journal reports the Buckeye RB is set to leave to finish out his college playing days at Akron.
Ball in three seasons with Ohio Sate ran the ball 41 times for a total of 189 yards. He was never able to get much in the way of playing time due to Carlos Hyde and Ezekiel Elliott. He has a year left of eligibility and will be doing it for the Zips.
In 2015 Ball played in three games, rushing for a total of 28 yards.