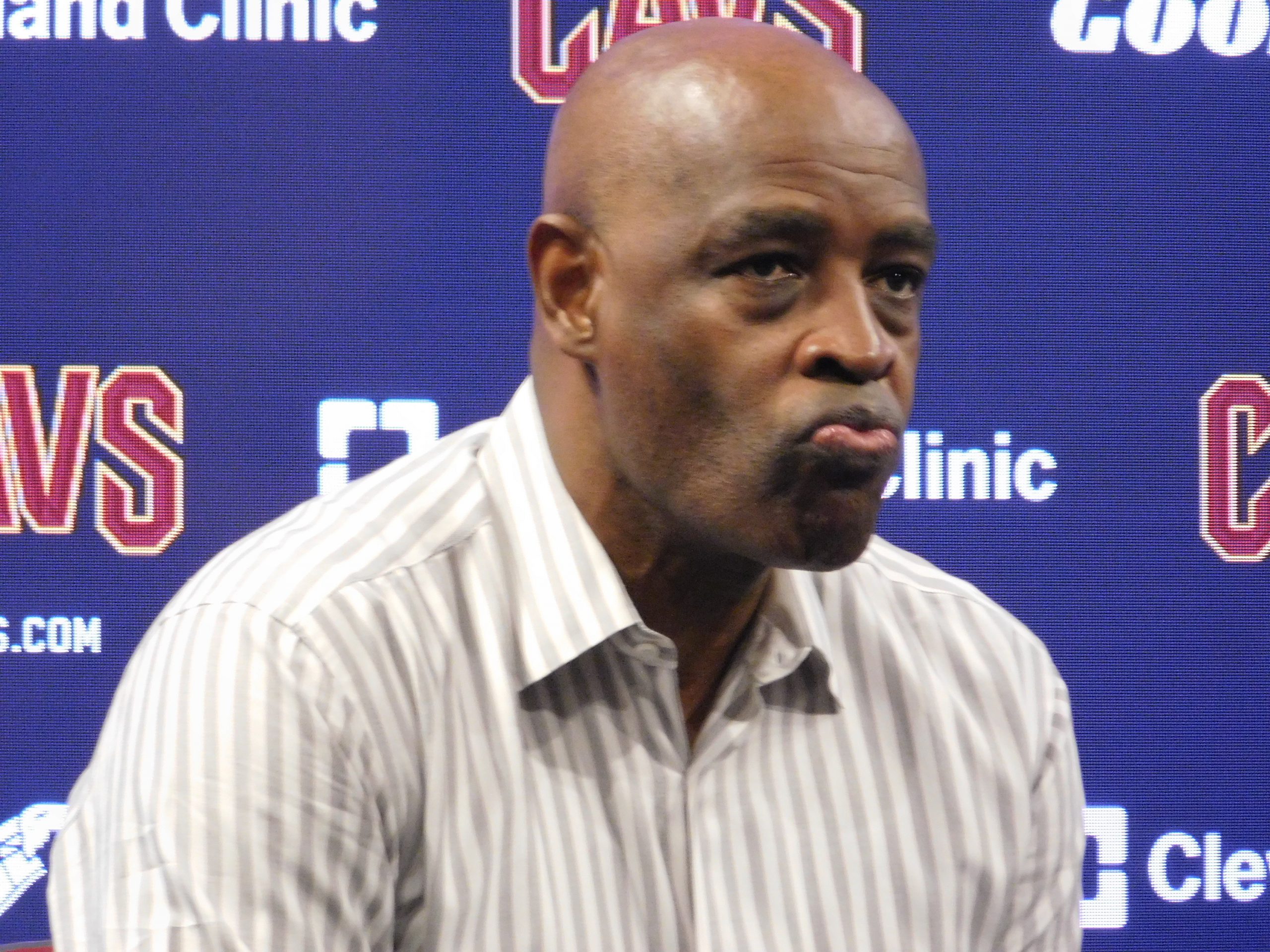 Cleveland-  After a 26 point loss at the hands of the Utah Jazz Friday night, Cavaliers coach Larry Drew felt a post-game team meeting was necessary. Drew hopes the somber meeting takes his team to the next level. " I don't want to disclose what I said, but we did have a good discussion amongst the group and I really wanted to hear it from them more than they hear it from me just find out their thought process what they were thinking and looking at how we have been playing, particularly second halves."
Coach Drew went on to discuss how the second half struggles are becoming more and more of an issue for Cleveland. " As I told them, this has been a pattern. We can back a few games and see where we've actually played some good halves, some very competitive halves and then we come out in the second half and we completely lay an egg."
Leading 49-48 heading into halftime, Cleveland failed to come out ready to play in the second half. Cavaliers forward Tristan Thompson believes Friday night was just anther example of a team not taking the Cavs seriously. " So when we come out and play the right way, teams aren't prepared, and that's how we've won eight of our games this year or been close in a lot of games but we fell short- because teams just didn't take us seriously."  Thompson says the Jazz made an adjustment in their pick N roll and forced the Cavs to pay the entire second half. Utah's adjustments allowed them to outscore Cleveland 69-42 in the second half last night.
The Cavaliers pick N roll coverage was something that even Jazz guard Donovan Mitchell brought up after the Utah win. "They were throwing different looks at me. It helps when they call their coverage's out loud too. Which allowed me to kind of think and manipulate what I was doing. Felt more composed today, but it's one game. Gotta be able to do it over and over again." The second year guard lead all scorers with 18 points, all scored in the game's final three quarters. 
The Cavaliers defense was able to hold the Utah starting back-court to a scoreless first quarter, but was unable to make things difficult the remainder of the night. Utah coach Quin Snyder was never worried despite the slow start from his guards. " Sometimes you're getting ope shots and you just got to keep shooting them. If you're taking good shots, that's all you can do. Player's don't want to miss so you can usually rely on that if they're getting good shots and they're guys capable of making. That's what happened."
While the Cavaliers defense was once again an issue Friday night, they were able to shoot the ball well from distance. Friday was the fourth time this season the Cavs (11-21) shot over 50 percent from three, the (.524) was the second highest clip this season. A big reason for the success beyond the arc was Collin Sexton's (3-4) from deep. The Cavaliers rookie scored 13 points,which was the 32nd time this season Sexton has scored in double-figures.
Anthony Davis and Co.
Location:
Quicken Loans Arena, Cleveland, Oh
Probable Starters:
Cleveland
Collin Sexton
Cedi Osman
Rodney Hood
Larry Nance Jr
Tristan Thompson
New Orleans
Jrue Holiday
E'Twaun Moore
Anthony Davis
Julius Randle
Elfrid Payton
In the Pelicans last game, they surrendered 39 points to the Brooklyn Nets in the opening quarter before their comeback fell short in the 126-121 loss. If the Cavaliers are able to use a similar formula as the Nets Saturday night, they should be able to give themselves a chance. New Orleans head coach Alvin Gentry knows this story all to well. "We know the story," coach Gentry said. "We've seen the story before. We're playing uphill. Once again, you're talking about a perfect storm to get back and we almost got there, but we just didn't. You can't start the game and get that type of separation and think that against a team with that kind of firepower that you're going to be able to get all the way back."
Cleveland will have to get off to another good start Saturday night, but also find away to maintain that effort level throughout. Following Friday night's game, Larry Nance Jr talked about how the Cavs effort is their biggest issue. " I think number one is effort. Our first half was great. It'd been great. We've been hanging in with a lo of really good teams. But in the second half, we come out and lay an egg, and I think is lack of execution and heart."
You never want to hear a player question the heart of us teammates, but right now the Cavaliers are desperate for answers. Coach Drew knows the formula for his team to win, it's just up to them to go out their and execute.
"We've got to be grimy as far as our style of play," Drew said.
"We can't play cute. We can't play pretty. We've got to get on the floor for loose balls. We've got to get our body on people when they go in (the lane). We've got to do all the little things, which add up to be big things."

NEO Sports Insiders Newsletter
Sign up to receive our NEOSI newsletter, and keep up to date with all the latest Cleveland sports news.