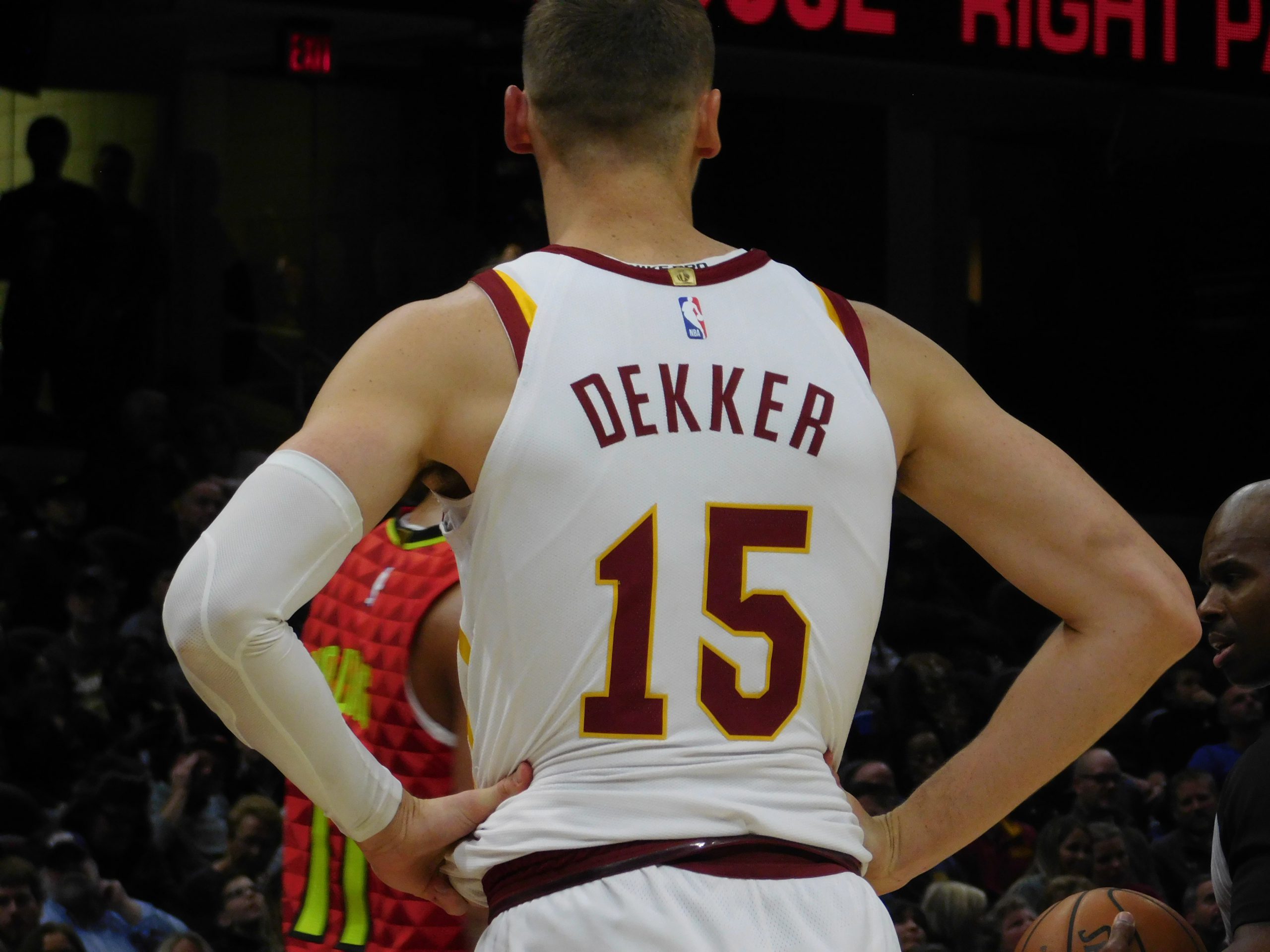 On Tuesday night, the Cleveland Cavaliers got their first win of the season when they defeated a rebuilding Atlanta Hawks team by 22 points. Despite the internal turmoil, with former head coach Tyronn Lue being released in order for the team to name assistant head coach Larry Drew as the acting coach, the team looked much improved on both ends and the primary change was the team's defensive intensity.
It what was, as you might expect, their best showing without LeBron James — or Kevin Love — in a long time. However, the improvement wasn't just on one side of the ball, as the team scored a season-high 136 points on Tuesday as well.
Seven Cavs, including all five starters, scored in double figures and recorded at least three assists. Paced by shooting guard Rodney Hood's 26 points, there were five Cavaliers who managed to score at least 15 points (Hood, Cedi Osman, George Hill, Collin Sexton and Jordan Clarkson). Three Cavaliers, all starters (Hood, Tristan Thompson and Sam Dekker) managed to collect at least three steals.
The Wine and Gold also converted a season-high 13 three-pointers in on Tuesday, which is five more than they had made in any other game this season.
Nonetheless, without any further ado, here are three takeaways from Cleveland's first win of the season. I'll try not to assume too much from one game but there were certainly interesting trends in Drew's first game at the helm since he took over for Lue for nine games (the Cavaliers went 8-1 in that time) last season.
Sam Dekker is better than expected
When the Cavaliers acquired Sam Dekker from the Los Angeles Clippers in the offseason, there was a contingent of media and fans who doubted the impact that Dekker could make. Sure, he has the mental and physical tools to be a nice piece but without a functional three-point shot, Dekker would be a complete liability on offense except when he attacks the rim.
However, in six games, Dekker has shown exactly how he can impact the team. He's not going to dominate in any area but he's the type of player that can be a star in his role.
Starting with his defensive acumen, Dekker is a swift forward with sneaky athleticism and a high basketball IQ. Dekker recorded a season-high three steals against the Hawks and seemingly all of his steals came from his having great position and awareness, as he jumped the passing lanes and got out on the break. Dekker has recorded at least one steal in every game except for one and is averaging 1.3 steals per 36 minutes this season.
Dekker's rebounding has also been relatively impressive. Collecting a season-high nine rebounds on Tuesday night, Dekker has grabbed at least five rebounds in all but two games and averages 4.5 rebounds per game this season.
Offensively, why Dekker's explosiveness helps him get to the rim more than he was probably expected to, he's been a knockdown three-point shooter early this season. He's shooting 57.1 percent from three-point range, which will likely drop at some point this season. However, he's proving early on that he may just be a worthwhile pick-up for Cleveland.
George Hill stays ready and steady
With the Cavaliers firing Lue in part because he wasn't giving enough playing time to rookie Collin Sexton, it would have been easy to visualize Sexton coming out with the team's starters during the pregame introductions. However, rather than sulk about his potential role change — a change that seems as if it's bound to happen any day with Cleveland's youth movement — Hill has remained ready to be an impact player for the Wine and Gold.
In fact, after notching a season-high 17 points against the Hawks, Hill is having somewhat of a career-year.
Though his averages of 13.0 points and 2.4 rebounds per game are nothing that'll blow you away, Hill's efficiency from the field (53.8 percent shooting) and three-point range (47.1 percent shooting) are currently career-highs for the 11-year veteran. Hill, who's not an elite scorer, is taking what the defense gives him and putting his silky touch on display.
A lanky veteran who was once known for his defensive prowess, Hill is also creating turnovers more now than he has in the last three games. He's recorded at least one steal in his last three contests and looks locked-in on both ends.
The Cavs may find their swagger under Drew
While not the team's official interim coach, Drew will act as the team's head coach and be the team's voice until the front office decides on whether or not to hire a new head coach.
This more than likely means that the front office wants to see how the team responds to Drew's coaching than that they don't believe he's the coach of the future, the Cleveland Cavaliers still have to play nearly an entire season's worth of games under Drew and see how the adopts to his adjustments.
Nonetheless, one aspect of Cleveland's play that Drew has wanted to change no matter what is their attitude.
Their attitude on defense. Their attitude during the losing streak. Their attitude in general.
With the energy that the Cavaliers came out with on Tuesday —  the ball swinging around on offense and the defense moving like a hand in a glove — Drew was pleased.
The rest of the locker room was too.
*All stats gathered Basketball Reference

NEO Sports Insiders Newsletter
Sign up to receive our NEOSI newsletter, and keep up to date with all the latest Cleveland sports news.