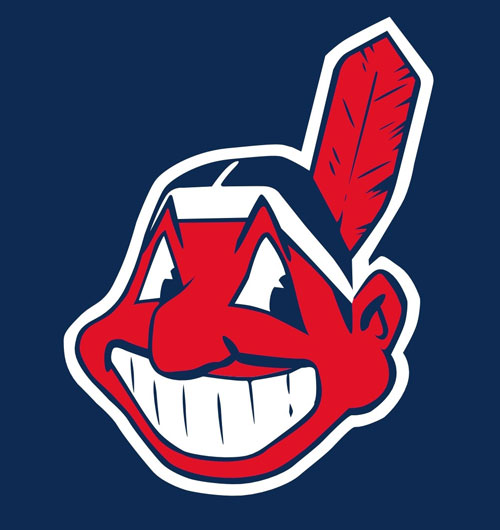 Earlier this month, the city of Cleveland lost one of the great's, as Walter Goldbach passed away. In case you don't remember the name, allow me to remind you. He is the artist for the original Chief Wahoo logo. He was only 17 at the time of creating the iconic logo in 1946. I recently spoke with his granddaughter Stacia Fox, who had some very interesting memories of comments to share about how it all came together for her Grandfather.
"Bill Veeck just had purchased the Cleveland Indians and was wanting to update the logo. My grandpa was working at his uncles embroidery and patch shop the J.F. Novak company in the art department. Veeck went to the company and asked my grandpa to create a character of an Indian. At the time, the club was using a sketch of a Native American in full headdress on their uniforms. The company was owed by Goldbachs family. After a slow start finding inspiration, he eventually did, and the rest is history.
Before this, he was a sign painter so there are some signs that might be still around. The one that most everyone would recognize is Steves Lunch. He went on to work at a bank for a while then he owned his own sign business. I'm sure he did catch some flack from some who consider it racist, but he never mentioned it. Everyone he talked too had been supportive of the logo. I mean he was commissioned to do a job.  His legacy is defined as being a great man of faith. He was very devoted to his family."
It was an honor and privilege to speak with Stacia, and may the memory of Goldbach live on forever in the heart and soul of every Cleveland Indians Fan!