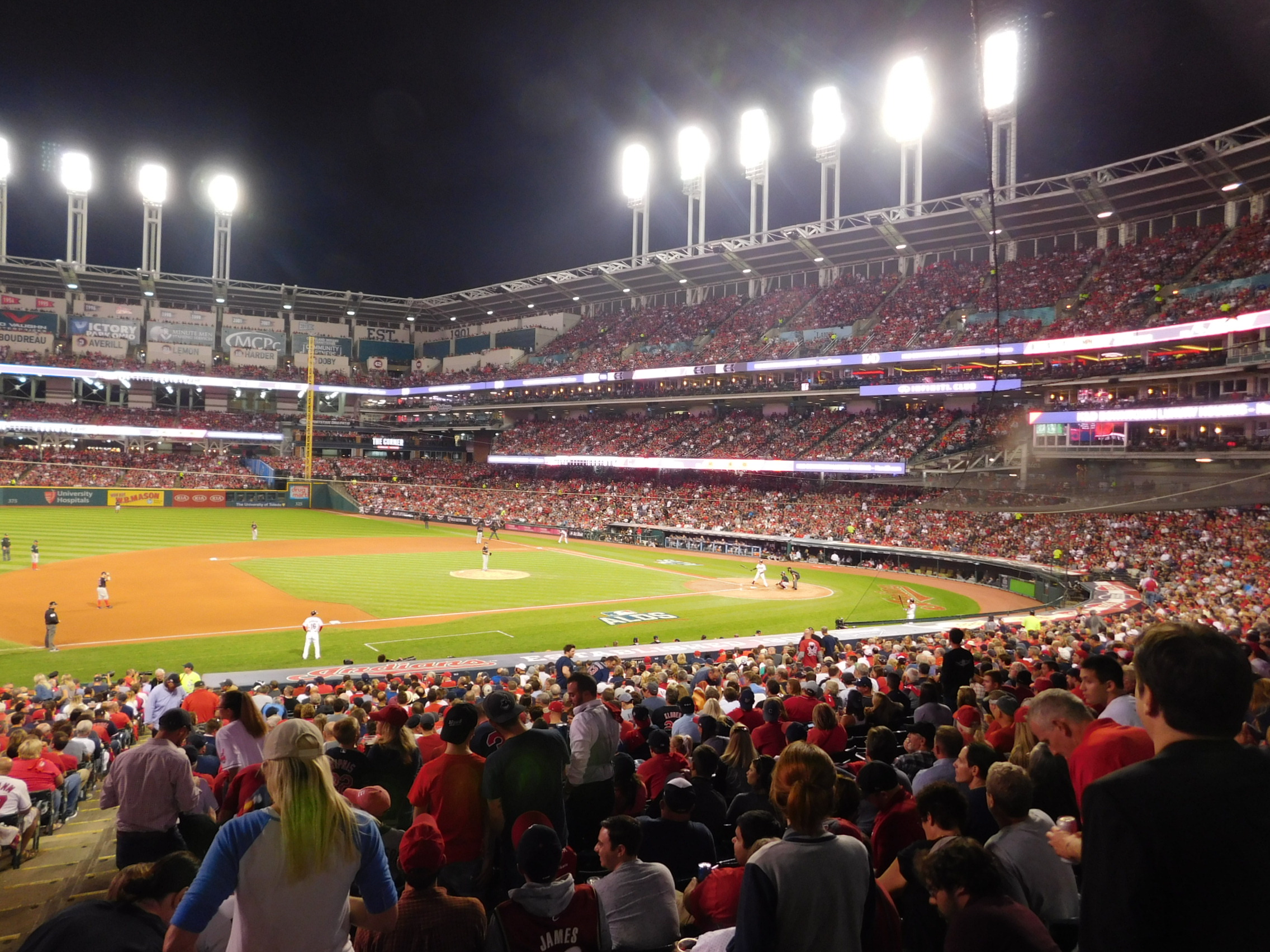 By Cameron Mascella
The Cleveland Indians should be a very respectable team in the 2017 season, and this is a statement that has become somewhat redundant.
It is obvious to many people around the MLB that the franchise has a good chance of making it back to the World Series this forthcoming season. With a solid, balanced cast on the field and in the bullpen it's hard to argue against it. Perhaps the nail in the coffin has just been delivered.
Edwin Encarnacion, formerly of the Toronto Blue Jays, signed a three year $60 million deal with a club option of $20 million for a fourth year. His signing to Cleveland added another prominent bat to the line-up. Edwins' 2016 numbers are worthy of being noted.
Edwin ended the season with a .263 batting average, 42 home runs, 127 RBI's, and career highs in runs at 99 and walks with 87. In addition to that his WAR this past season was 3.7 in 2016, the third highest in his career. If he had spent the season with Cleveland, he would've lead the team in home runs, RBI's, and would've been third in WAR.
There are many numbers surrounding this team and their new star player, but what about the rest of the American League? Are there any threats going into 2017? Will another team land a huge free agent and change the game?
Doubtful.
The Red Sox recently resigned a core of players consisting of Jackie Bradley Jr., Xander Bogaerts, Brock Holt and others. The Orioles also got deals done to return Manny Machado and Chris Tillman among others.
Eric Hosmer returned to the Royals with a one year deal, and World Series Champion Aroldis Chapman returned to New York, signing with the Yankees.
Many other deals have been made this offseason, including the Indians returning nearly all of their 2016 bullpen and starting rotation, in addition to a returning Michael Brantley.
The answer to the question is yes, there will be competition in 2017 for the Indians. Despite that, as far as I and many others are concerned, we'll be returning to Progressive Field this October.

NEO Sports Insiders Newsletter
Sign up to receive our NEOSI newsletter, and keep up to date with all the latest Cleveland sports news.