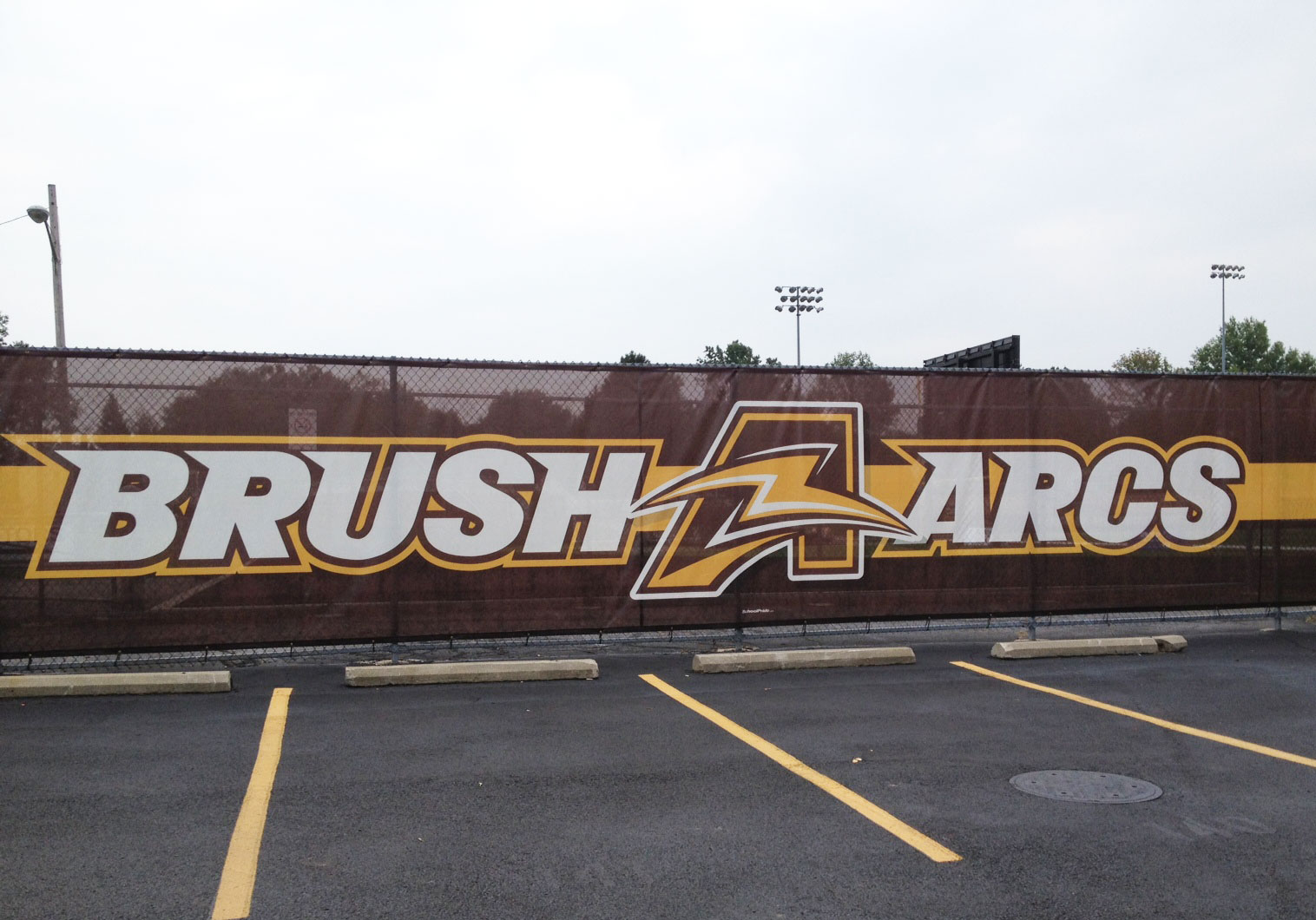 Friday night didn't turn out as the players and coaching staff of the Brush Arcs wanted, as they fell in their opener of their varsity football season to the Hoover Vikings 24-20 in a hard fought game.
Now a few days removed from the loss, Brush coach Jeff Fink says he can look back on the tough defeat and have pride in how the Arcs defense held the Vikings to just 153 offensive yards in the setback.
"Very proud of the way our defense played, we were able to hold them to 153 yards, we really did a great job on the defensive side of the ball," Fink said.
The issues that surrounded the defeat had to do with special teams and turning the ball over, as the Arcs committed five turnovers in the loss, and had issues in the special teams' department.
"We struggled on special teams, we were hit by two short punts in the return game, and a 4th-and-short fake punt they got by about six inches," Fink said. "Those three plays took the wind out of our sails a little bit."
Fink said when it comes to the turnovers, he and the staff have been making sure the kids stay aggressive this week, but also have kept it in their heads that holding onto the ball in key situations is critical if the Arcs are going to turn things around this week against Perry.
"It's one of those things nobody wants to do that, and we're not going to get on a guy about it," Fink said of the turnovers.
"One punt it was an incredible fluke and one time the DB made a great play on an interception, but in the end we have to take care of the football, but it's a mistake and we're positive about it and we'll move forward."
On offense Friday Brush put up over 300 total yards against Hoover, a good start for an offense that has firepower. Again a major setback were some critical turnovers that killed drives.
"We turned it over twice in the red zone, which hurt us," Fink said. "But we saw enough good things moving forward I think we can build on. We had 10 or 11 guys going in the right direction on a lot of plays, I thought we were really close to getting that spark to get us to the next level.
"Certainly wasn't our best offensive performance and we have a lot of work still to do to get better, but there were good things on the tape that the kids see and we're motivated by it.
The Arcs have a chance to right the ship Friday as they play their first home game in Perry against the Pirates with a 7pm kickoff. Last season the two teams played a week two classic that saw Perry survive in overtime.
"Our kids are mad and motivated right now," Fink said. "They were hurt after the game, and that's what I want to see out of them. It means it matters to them and they care. If they are not disappointed after a game that's when I will be concerned.
"They were frustrated and disappointed, it didn't go as they expected it to, and they came to work Saturday to try and get better."
There's doubt that Perry is going to be a good challenge for the Arcs, as last week the Pirates beat Riverside 42-34 in a shootout.
Sounds like the same thing could happen Friday night.
"Offensively they have some dynamic playmakers, they can score a lot of points in a hurry," Fink said. "Offensively I think we can move the ball on them, I think the team that doesn't turn it over and makes the fewest mistakes should come out on top, but it could very quickly turn into a barn burner."

NEO Sports Insiders Newsletter
Sign up to receive our NEOSI newsletter, and keep up to date with all the latest Cleveland sports news.