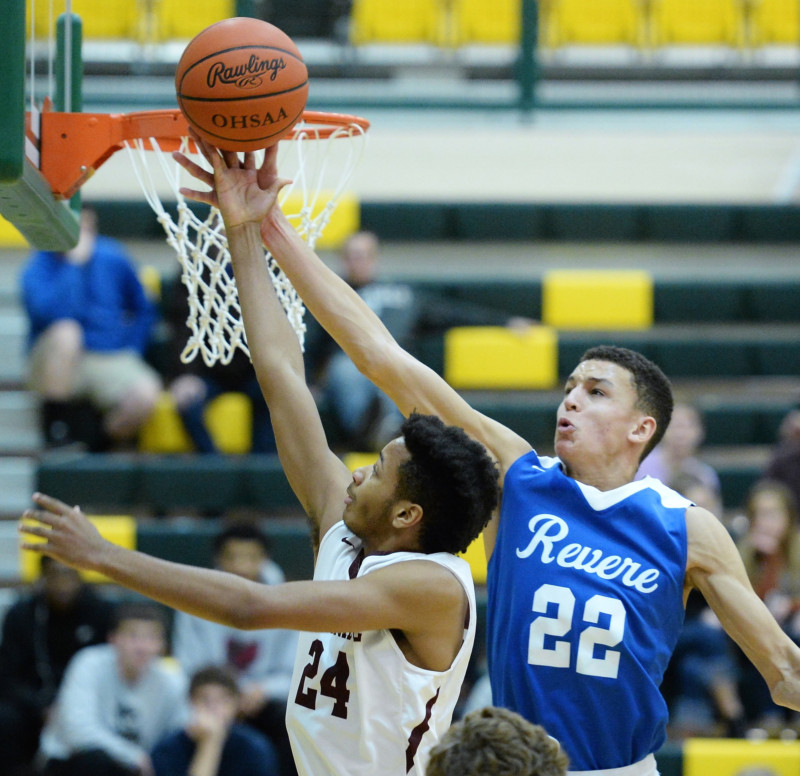 On Tuesday, the OHSAA released their season-end awards which included the OPSWA Player Of The Year. And while they may not be competing for a state title down in Columbus this weekend, the Revere Minutemen had something to be excited about.
That is the fact that Revere forward Pete Nance brought home the Player Of The Year honors for Division II.
Nance, the younger brother of Cavs forward Larry Nance Jr., had an impressive year that saw him put up twenty-one points a contest. In terms of team success, Nance helped lead Revere to their first basketball district championship in school history.
The Minutemen squad fell to St. Vincent-St. Mary in the Regional Semi-Finals by a final score of 57-41. But though that brought an end to Nance's high school career, he'll continue at the next level as a member of the Northwestern basketball team. Nance committed earlier this season to the Big Ten Conference member, a team looking for a face of the program. That very well could be Pete Nance.
Congratulations to Pete Nance, the OPSWA Division II Player Of The Year. Best of luck to Pete on the next part of his athletic career.