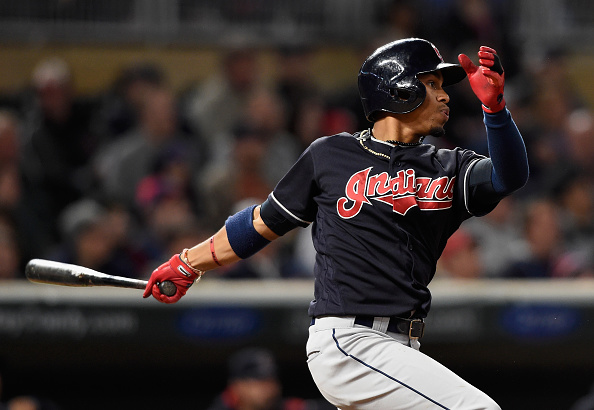 3. The Frankie and Jose Show
The Indians offense clearly after 14 games of 2017 has been paced by a pair of young players expected to have a huge impact on the team this season and beyond – that being SS Francisco Lindor and (for now) 2B Jose Ramirez.
Tuesday again saw each come up with some big hits, as Ramirez slammed a two-run homer in the 4th inning, his 4th of the year, and that gave the Indians a 5-2 advantage after the Twins closed it to 3-2 after one inning.
Ramirez has been nothing short of spectacular, better than just about anyone could have expected. He's hitting .365 after going 2-for-5 on the night with two RBI.
Already up 7-3 in the 6th, Lindor put the game pretty much out of reach with a triple to center to score Abraham Almonte and Carlos Santana to make it a 9-3 game.
Lindor went 2-for-5 and he's off to a huge start hitting .351 on the young season.