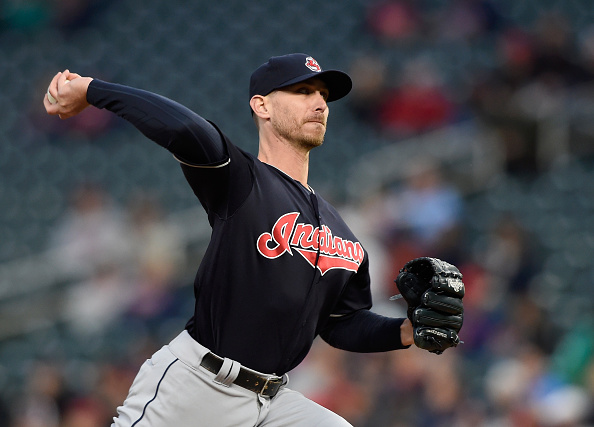 2. Tomlin Turns a Corner?
Things didn't start so well for Josh Tomlin, much like Monday when Danny Salazar seemed to struggle early. But, like Salazar, Tomlin turned it around and ended up with a good night on the mound enough to earn his first win of 2017.
He allowed two Twins runs in the first after the Indians took a 3-0 lead, but then settled in, and allowed three runs on seven hits with no walks and two strikeouts.
Sure his ERA is still 11.68, but that's way better than the over 18 it was after two lousy starts against the Diamondbacks and White Sox.
Tomlin lasted 85 pitched on the night, throwing 55 strikes, and his ability to get in six helped the team effectively use the pen again as the offense took care of the rest scoring nine runs in the win.