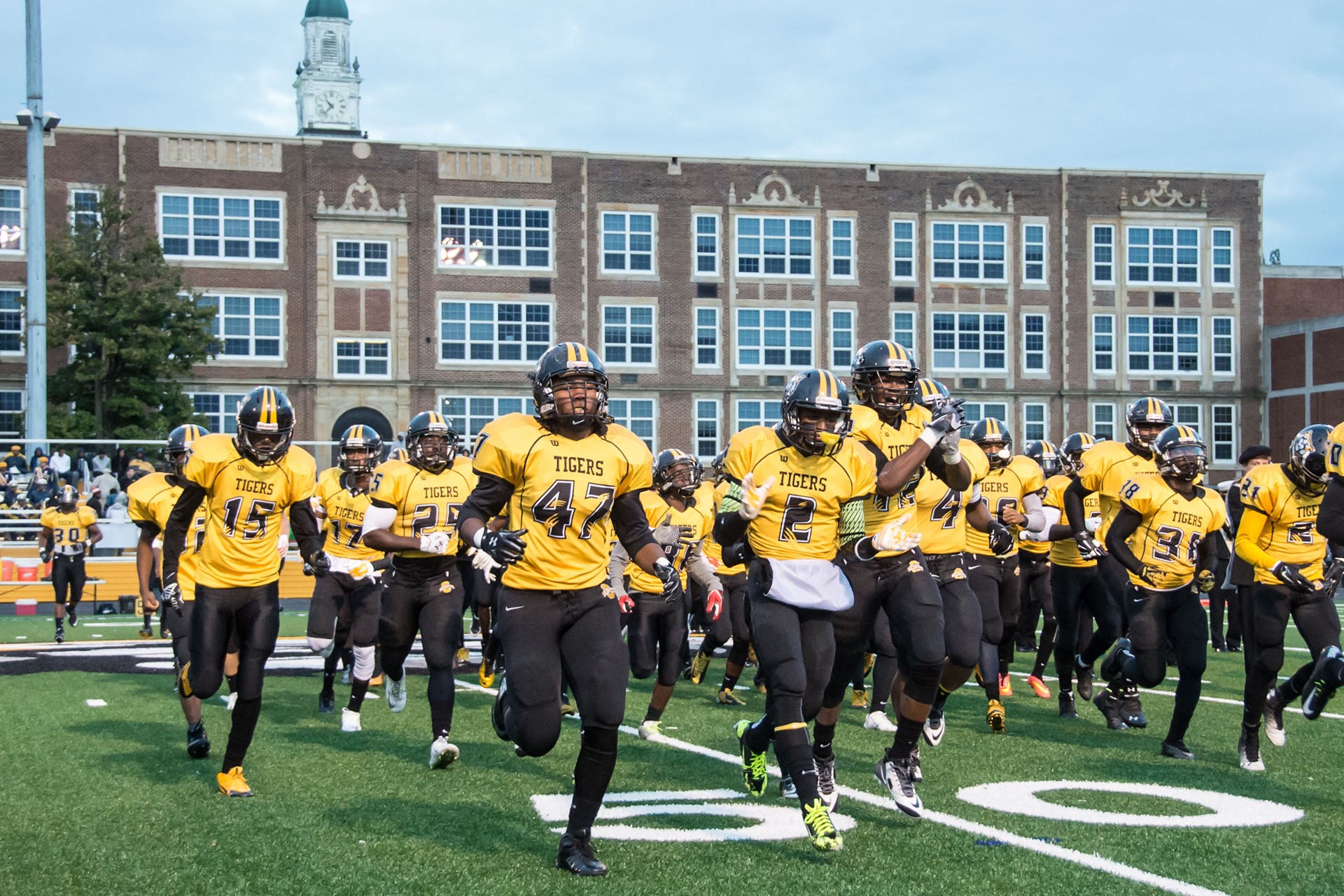 By Michael Bohm
CLEVELAND, OHIO – Cleveland Heights may have the bigger college prospect, but Youngstown Cardinal Mooney made the bigger plays Friday night, leaving Tiger territory victorious, 21-12.
The incumbent quarterback of Cardinal, Anthony Page, demonstrated exactly why he earned the starting position this season.
The 5'11' senior was nothing short of sensational, rushing for a whopping 208 yards on only 16 carriers, a 13-yard average per run.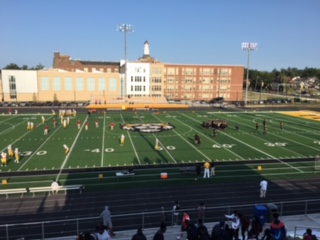 Showing elusiveness and break tackle ability that would make Cam Newton jealous, Page also threw for the first score of the game.
On fourth and goal, he found senior tight end Brennan Olesh heading toward the corner pylon, and completed it just over the reach of a Heights defender for the Score.
The Tigers answered on their very next drive, thanks to the combination of junior quarterback Josh Harris and senior wide receiver Grayson Green.
The two connected on deep balls twice in the same drive to put six on the board, after Green gained a step on his defender and Harris hit him in stride both times. Harris finished with 111 total yards.
Mooney's rushing attack could not be slowed, however, as they had a clear gameplan to avoid Tyreke Smith, Cleveland.com's number seven overall recruit.
Page received support from a trio of running backs, including Andre McCoy, who scored Cardinal's second TD on a tough run between the tackles before the first half wound down.
Youngstown nearly had another opportunity, but a lost fumble gave the Tigers the ball back to end the half.
In the third quarter, Cleveland Heights capped off an impressive drive across the field on a flashy Xavier Pillar run to pull within two.
He would manage 80 yards on 21 carries, but for the second time, their two-point attempt failed. They would not score again.
The run game of Cardinal proved too much for the Tigers, as Mooney managed to take off mass minutes every drive, and would then seal the deal on fullback Dan Simko's touchdown in the fourth quarter. He would be the team's second leading rusher with 53 yards on 10 carries.
Cardinal Mooney, now 1-0, will take on Akron Hoban in their next matchup on Friday, the First of September. Meanwhile, 0-1 Cleveland Heights looks for their first victory at the same time against Clarkson (Canada).

NEO Sports Insiders Newsletter
Sign up to receive our NEOSI newsletter, and keep up to date with all the latest Cleveland sports news.