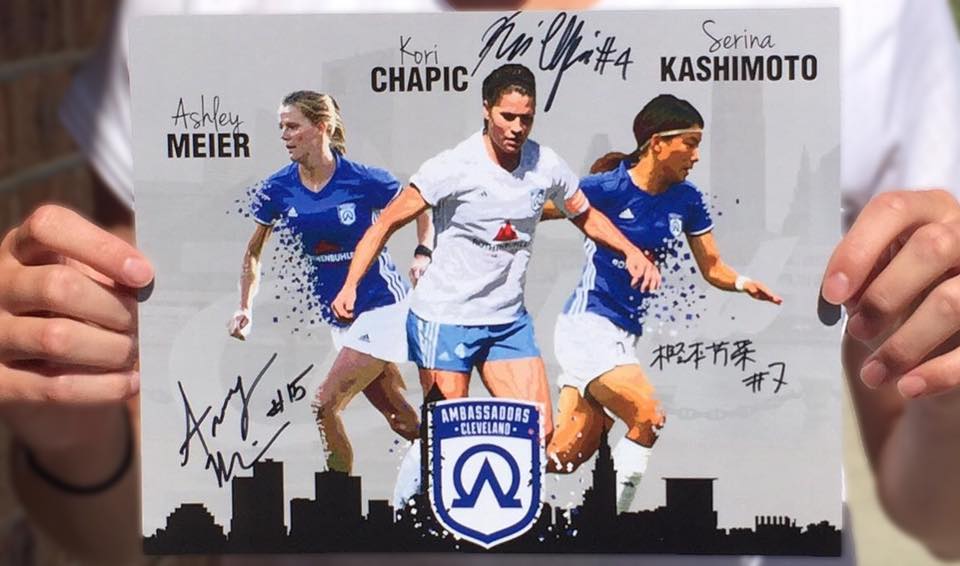 The WPSL Cleveland Ambassadors remained red hot today with a thrilling 1-0 victory over Cincinnati Sirens FC in Akron at Saint Vincent Saint Mary.  The win, their second in two days, pushed their regular season record to 5-1-1.  The ladies from the shores of Lake Erie are a real threat to take home the league title.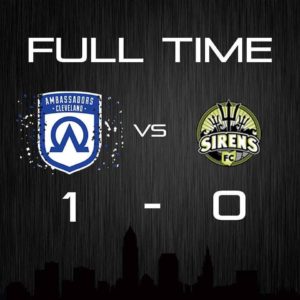 They are currently nipping at the heels of  Central Conference, Great Lakes division leader, Motor City FC who sits at 4-0-1.  Cleveland has been on a roll thanks to a total team effort, we know about their passing skills, but today it was total control on both sides of the pitch that brought home the win.
Their defense continued to be smothering as the Ambassadors held the ball for 68% of the possession time.  They out shot the Sirens 12-4 in a physical game that saw them commit 8 fouls while the Sirens FC committed 5.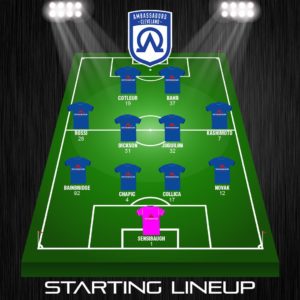 The lone goal of the match came at the 25 minute mark when Halle Stelbasky found the back of the net.  For Halle, it was her 9th goal in 8 games as she has been on an absolute tear and has put the rest of the league on high alert.
The Ambassadors are back at it again June 30, on the road in Cincinnati against these Sirens FC.  You can next catch them at home on July 5th as they host Steel City FC at Cuyahoga Valley Christian Academy.
Head coach Caleb Fortune has these young ladies running on all cylinders right now so you really need to bring the entire family, and your next door neighbors out to a game real soon.  The tickets are cheap, the action is great, and by golly, even the halftime hot dogs can't miss!  They are only a buck, so have a few!  Finally, after each game, there's a very good chance all of your favorite players will make their way over to the fence and the stands to sign autographs.
WPSL Cleveland Ambassadors, Cleveland has a lot to be proud of, make sure to come on out and support!
If you love soccer like we do here at NEO Sports, then you can brush up on the history of it with one on one interviews with the likes of Otto Orf, Hector Marinaro and Zoran Karic in the pages of this exciting book!  Cleveland's Finest, you can pick up your copy at the below link.
https://www.amazon.com/Clevelands-Finest-Sports-Greatest-Location/dp/1578605733/ref=sr_1_4?ie=UTF8&qid=1498447614&sr=8-4&keywords=Vince+McKee

NEO Sports Insiders Newsletter
Sign up to receive our NEOSI newsletter, and keep up to date with all the latest Cleveland sports news.