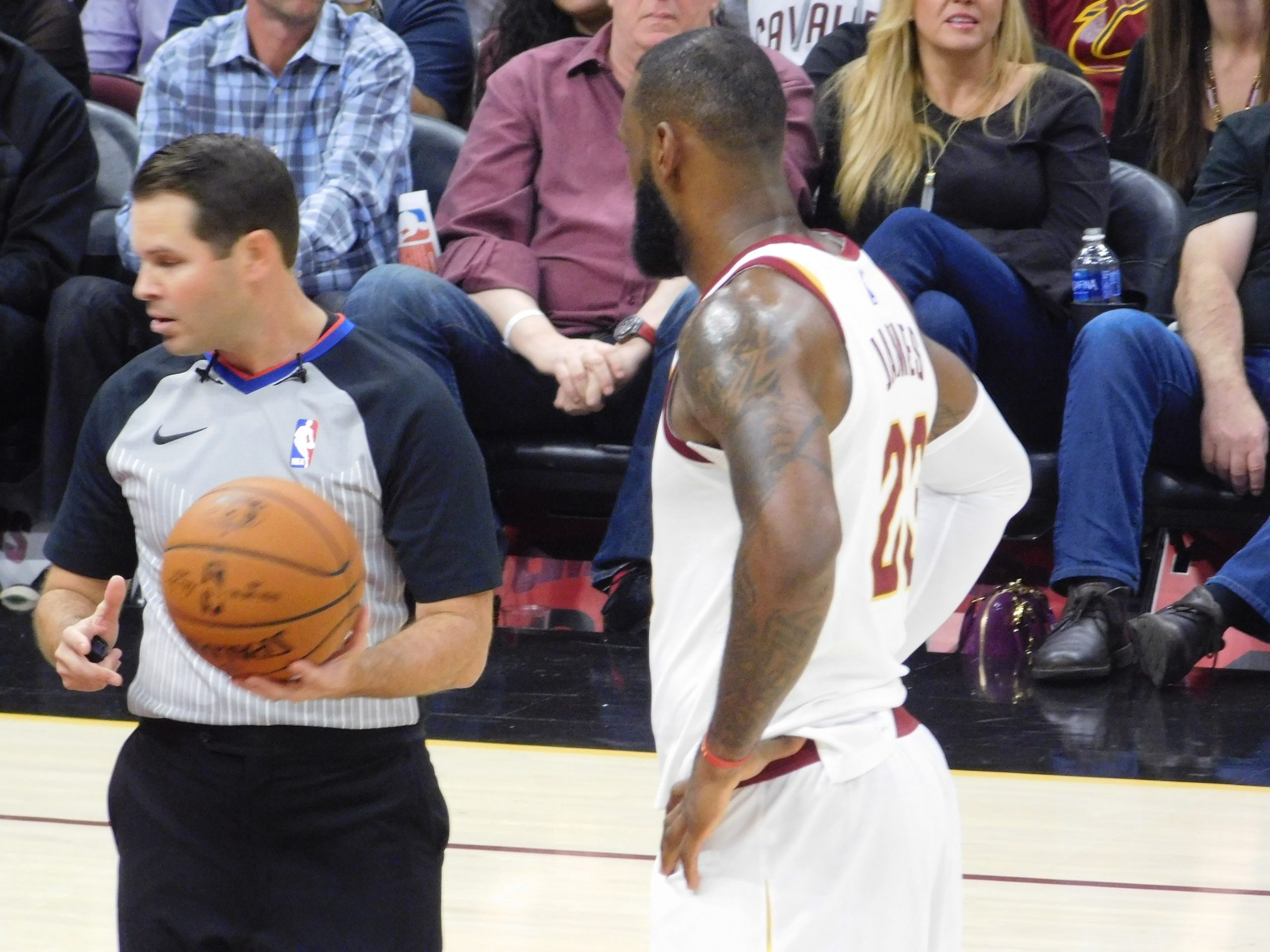 Just two nights after receiving "MVP" chants on the road in Charlotte following a 118-105 victory over the Hornets, LeBron James isn't necessarily too caught up in the historic achievement that could happen tonight.
James tied Michael Jordan with 866 consecutive games with double-digit scoring, posting a whopping forty-one points in Wednesday's contest. It was just another game in the long list of stellar performances by James, who is flirting with a triple-double since the month of February. And though he understands the importance of the moment and how cool it would be if he does pass Jordan in that specific stat category, he also is well aware that statistical achievements only last so long.
"It's not like I set out to say that I want to be the No. 1 in scoring 10 points, double digits or consecutive games or whatever and whatnot," James said. "But anytime like a statistical category comes up and I'm able to accomplish something like that, I mean it's pretty incredible.
"I think it's been like 11 years that I've been able to accomplish this feat so I've been able to take care of my body, that's one, and I've been around some great teammates and coaches and two organizations that have allowed me to be who I am, so that's two, and just going out and playing for the joy of the game. So to be able to tie Mike the last game and have an opportunity set the record tonight is a pretty cool achievement."
LeBron also mentioned that he isn't sure if one particular streak in sports stands out over the rest of them, comparing the current streak to the likes of Joe DiMaggio and Cal Ripken.
"I don't know if there's one that sticks out more than another," James started off. "I think they're all great achievements in their own right. You all know Cal Ripken and his ability to be out on the diamond every single day, play that many consecutive games. Joe DiMaggio, every time he went up in a game he was going to get a hit. That's just production for a ball club. This streak as well, being available to your teammates and being able to put the ball in the hole. I don't know if there's one that's more than another, they're all pretty cool achievements in their own right."
After such a strong performance on Wednesday though, James still appreciates the small things in the game of basketball. Hearing "MVP" chants from the opposition's fans and witnessing not just his own history but Kemba Walker's achievement as well is one of those moments he'll remember when he's done playing.
"It's a pretty cool thing," James told reporters at shootaround Friday. "Like I said postgame, there's going to be times when you're done playing basketball that you can only hope and wish for moments like that and they'll never come again. … There's so many great things that happened that night. We won, got the standing ovation, the crowd was chanting MVP, Kemba Walker breaking the franchise record for scoring, so much great vibes in that arena that night."

NEO Sports Insiders Newsletter
Sign up to receive our NEOSI newsletter, and keep up to date with all the latest Cleveland sports news.