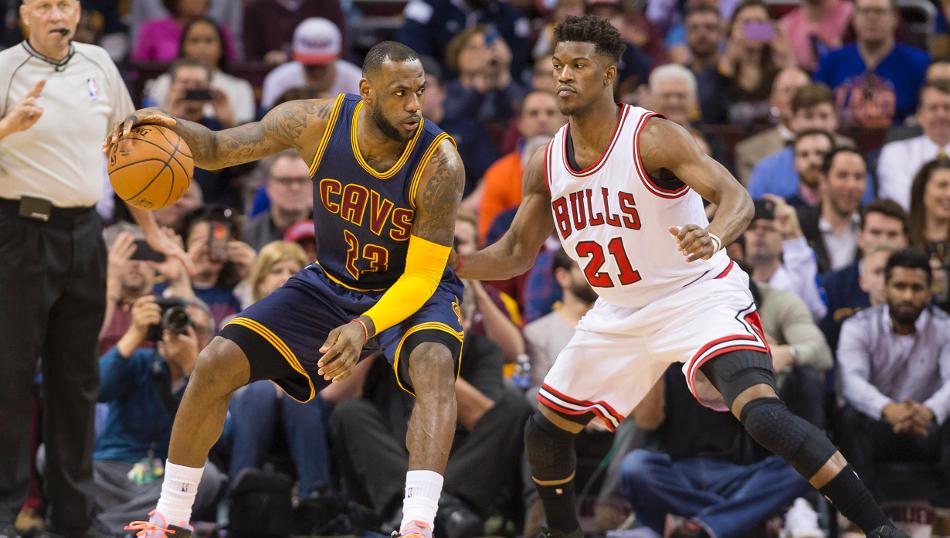 10/28/2016
LeBron James and the Cleveland Cavaliers will kick off their brand new year and set on a quest to defend their world championship with a season opening home game against Carmelo Anthony and the New York Knicks.
The buzz – outside the obvious fact that it's the first regular season game in defense of Cleveland's NBA championship – is about Melo's new teammates in the Big Apple: Derrick Rose and Joakim Noah.
There aren't many players in the NBA that get under LeBron's skin, but Joakim just may be one of them. The Noah/James rivalry is well documented with their paths crossing in the playoffs multiple times over the years. The new trio in NY are expected to be better, and the crowd at Quickens Loans arena will be extra charged on this night. Could be a game for the ages. . .
No 2: Cleveland Cavaliers @ Chicago Bulls: Best Friends Forever
12/2/2016
The NBA, never short for side-stories during the regular season, has another potential feature film in the works.
Click HERE to read the Rest!