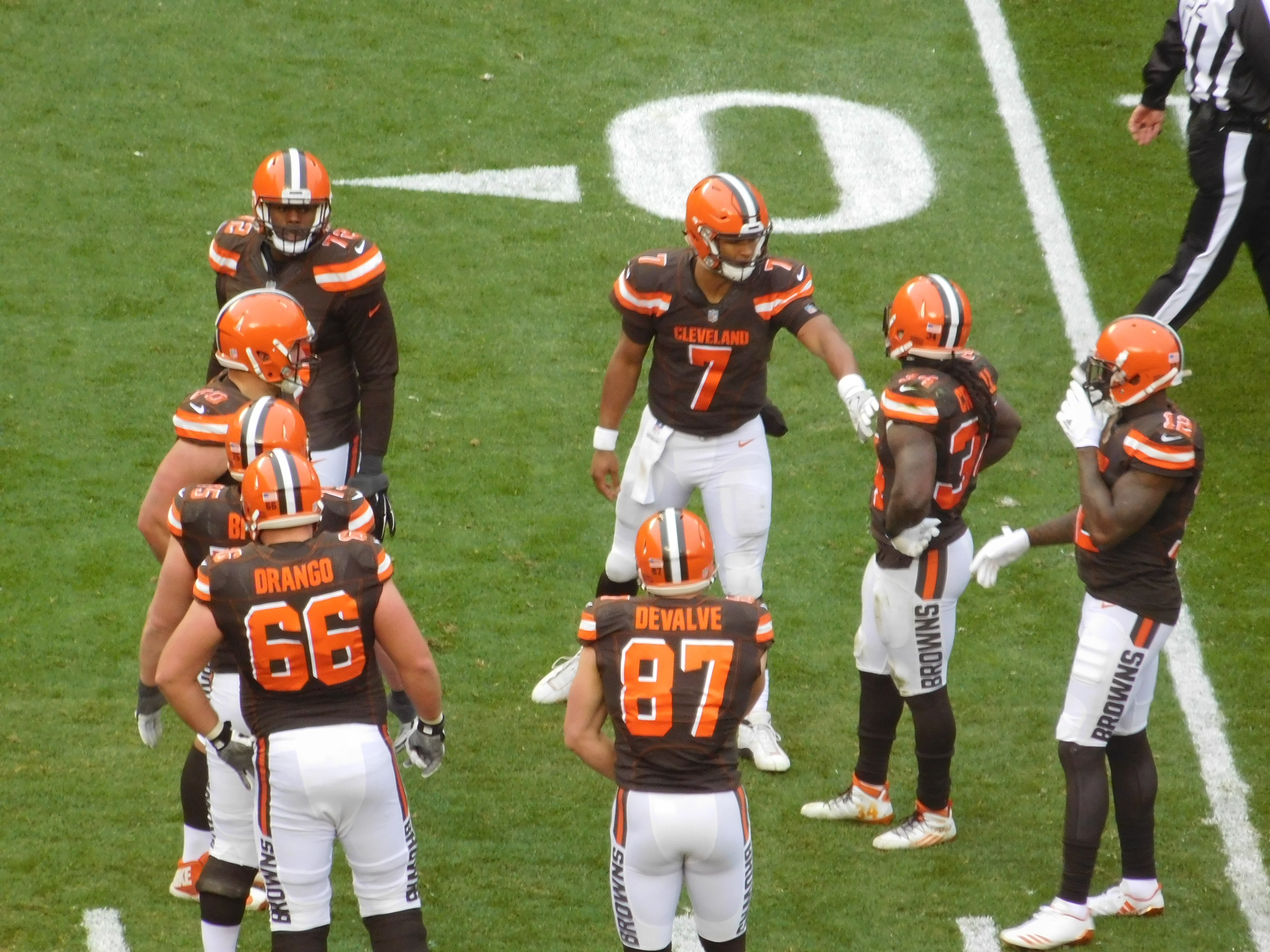 The Browns are getting a lot of kudos for their front office hires the last few days, as new GM John Dorsey is bringing in the front office people he wants, and it sounds like the rest of the league is taking notice.
One person who for sure took notice is that of Gil Brandt, long time player personnel guy for the Dallas Cowboys, and now NFL Media senior analyst.
Today Brandt released an article on NFL.com talking about teams that have chances to go from 'worst to first' in 2018, and while he doesn't say the Browns will necessarily do that, he seems to overall like the teams' direction – if they can finally land a quarterback.
Here's what he had to say about the Browns:
Cleveland Browns (AFC North, 0-16)

In 2013, John Dorsey's first year as GM in Kansas City, he helped turn the Chiefs from a two-win team into an 11-5 playoff participant. Will he work similar magic in his first year in Cleveland? As with all things, it comes down to whether he can find the right quarterback. DeShone Kizer disappointed overall, but he did show some signs and provided a little excitement along the way — can he continue to develop?

Will Dorsey look to the draft? Will he try to sign a veteran, a la Alex Smith with the Chiefs in 2013? (Might he even bring Smith to Cleveland?) Cleveland has a solid nucleus in place, with a roster that is probably better than 50 percent of the rosters in the NFL, and a defense that performed relatively well (ranking 14th) in 2017. And the Browns have a slew of early draft picks with which to further buttress that roster. In terms of the rest of the division, the Ravens are an aging team with an aging quarterback, and I'm not sure about the Bengals, which leaves one squad — the Steelers — for Cleveland to leapfrog. The Browns just need to find a quarterback.
Finding a quarterback – we all know that it's been the biggest question for the Browns since 1999, and they will enter yet another offseason looking to find one – either in the draft or in free agency.
Let's see if Brandt is right, and if the Browns finally have the right pieces in place to make a turnaround in 2018.