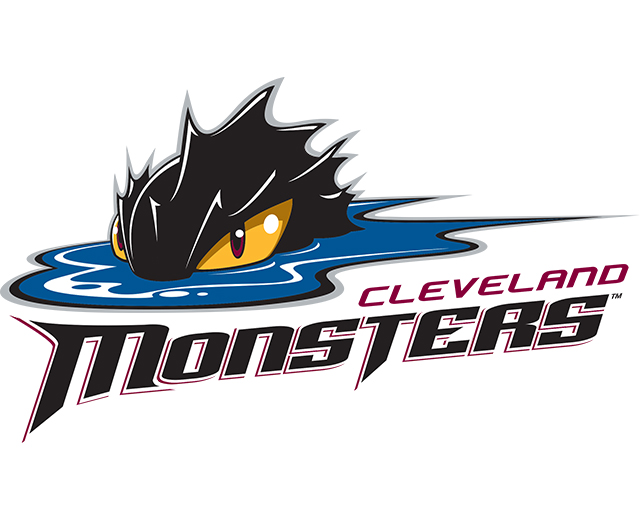 This is brought to you by our premier sponsors, "Jenny's Old Fashioned Popcorn".  You can visit them on line HERE
CLEVELAND – The Cleveland Monsters fell to the Wilkes-Barre/Scranton Penguins 4-1 in an evening where sloppy play was common for the Monsters.  The Monsters fall to 3-2-0.
The Monsters got a chance early, 2:22 into the game Anthony Angello got sent to the penalty box for the Wilkes-Barre Scranton Penguins.  The Penguins killed the penalty.  With 12 minutes left in the period, Kevin Stenlund scored from the right circle for the Monsters.  The goal was assisted by Nathan Gerbe and Ryan MacInnis.  The Monsters went 0-2 on power plays in the period while the Penguins went 0-1.  The Monsters looked slow on power plays all night and were in their own half for a large chunk of their power play opportunities.
The second period was not kind to the Monsters.  Anthony Angello scored for the Penguins three minutes into the period to tie the score at one.  Less than four minutes later, Wilkes-Barre/Scranton took the lead.  Jimmy Hayes scored, Garrett Wilson and Matt Abt assisted on the goal.  Derek Grant scored the third goal of the period for the Penguins with 9:05 left in the period.  Shots were tied in the period but the Monsters were unable to convert their shots into goals.  The Monsters had another chance on a power play in the period but were unable to convert.
The Monsters gave up an empty net goal to Teddy Blueger with 2:03 remaining in the game.  Wilkes-Barre/Scranton finished the night with 34 shots while Cleveland took 33 shots.  Both teams went 0-3 on power plays.  The difference in the game was definitely the second period when the Monsters got outscored 3-0 in the period.
The Monsters will play their next five games on the road and will not return to Quicken Loans Arena until November 2nd when they take on the Toronto Marlies.  The Monsters will follow that game up with a game two days later against the Grand Rapids Griffins.