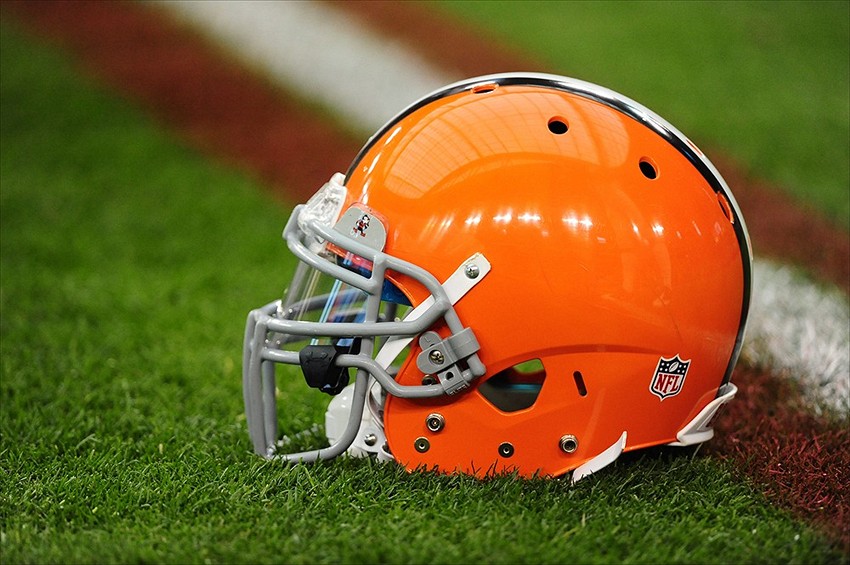 By Matt Williamson
I won't beat around the bush; I never was a fan of the Browns decision to start Josh McCown without forcing him to compete for the job.
I mean I get it, by the time Cleveland inked the veteran QB, last year's starter Brian Hoyer was on his way out of town and his backup Johnny Manziel was in rehab with apparent substance abuse issues. The only pass-thrower the Browns knew for sure would be back in 2015 was the undrafted Connor Shaw, and if nothing else — signing McCown was insurance that Cleveland would have at least one tenured quarterback on their roster.
Still, with a career starting record of 17-32 — and at the ripe age of 36 — assuring McCown a starting role seemed to be sheer desperation on behalf of the Cleveland Browns.
Despite his horrible overall record, the career backup's improbable eight-game run in 2013 with the Chicago Bears (13 TD, 1 INT) apparently was enough for Cleveland to throw him $14 million over the next three years. When you take away that particular season though, McCown's overall stat-line shrinks to the depressing tune of 48 TDs and 58 INTs.
Ouch.
Wait, did I mention he's 36 years old?
I also appreciate the notion that it's well known McCown isn't the future of Cleveland football, and that (presumably) Manziel is. Typically in cases where you have a young hotshot QB (Manziel is still just 22 years old) who isn't necessarily ready for the big lights of the NFL, it's safer to start the veteran.
I get all that.
But McCown isn't your average veteran quarterback. In fact, he's proven to be quite below average.
His lifetime quarterback rating is 76.1. The average rating among qualifying QBs a season ago was 89.2. Also, McCowns's 11 starts in
2014 were the most for him since his 13 starts for the Arizona Cardinals in 2004.
How is it that the Browns could be so confident in giving the keys to a player that's never started 16 games, and also one that falls far below his counterparts in some of the most relevant stats for QBs? How is Manziel supposed to mature in the most difficult position in pro sports by watching that brand of football?
If McCown does indeed begin the season at the helm, my question for Browns upper management is a simple one — why do you think it's OK to knowingly accept mediocrity?
To be honest I don't know if Johnny is the answer, but I do know that playing McCown over him simply because he's a veteran is a complete waste of time. Does anyone really expect the 13-year-pro to finally figure it out in a brand new division? Is he really going to go out there and secure victories over Ben Roethlisberger, Joe Flacco and Andy Dalton?
I certainly hope so.
But — even if he was to do the impossible – would Cleveland actually bench Manziel again in 2016? At which point do the Browns see what the former Heisman winner has to offer from the outset of the season?
More questions than answers – that's what the Browns have left us with over these past few years. By declaring McCown the Day 1 starter without any competition they've inevitably opened the door for an influx of a lot more.
I don't know if Manziel is the right answer, but I most certainly know that McCown is not.

NEO Sports Insiders Newsletter
Sign up to receive our NEOSI newsletter, and keep up to date with all the latest Cleveland sports news.