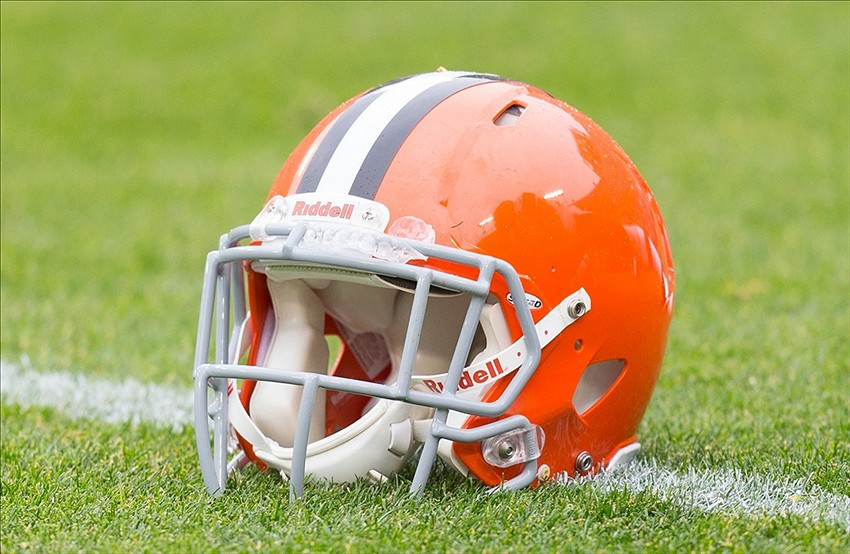 By Matt Williamson
Thursday Browns coach Mike Pettine eluded that if Josh McCown is able to practice Friday then he'd likely start Week 2 at home against the Tennessee Titans.
He may want to think that over.
Yes, McCown's opening drive last Sunday against the New York Jets almost ended in the endzone. Yes, the operative word there was almost.
If you want to compare first drives of last weekend's game, then Johnny Manziel's first drive did in fact result in a touchdown, following his 54-yard TD connection with Travis Benjamin.
But the game isn't predicated on first drives, and unless there is a significant upgrade in talent around the QB and someone discovers an actual fountain of youth, playing McCown is a waste of time.
Now, I don't have to spill his disappointing career stats for you to understand that the veteran QB's head has already poked through his own ceiling. The Browns have to start winning now, there's no time for a lame duck quarterback.
It's time to find out, really truly find out, whether or not Manziel can handle this job. If he's successful then we know we can rest easy for at least the next few years.
If he fails, well, then it's back to the drawing board.
Again.
But when you're being honest with yourself, with this roster, what kind of record can we really expect with either QB?
This isn't about which player will lead us to the playoffs this year, because there isn't a playoff caliber QB on this roster.
That's not to say that we can't analyze this situation and finally figure out the conundrum that is Cleveland quarterback.
If we continue to play McCown for these remaining 15 games, then we end the season no closer to knowing who the real 'quarterback of the future' in this town really is.
And if I have to watch a 36 year old quarterback go 6-10, then sit through an off season that leads to a QB competition with the same two guys – I'm going to puke.
I guess what I'm saying is, what's the point of playing McCown? What would be considered a success for him (8-8 maybe?) would qualify as inadequate for most NFL franchises.
Why do we have to settle for his mediocrity?
If Manziel plays the rest of the year he'll either set the league on fire or go down in flames.
Either way, we'll know where we stand going forward, and that's more important than skating around .500.
Johnny Cash could potentially stop the QB carousel.
Can McCown give us anything passed this year?

NEO Sports Insiders Newsletter
Sign up to receive our NEOSI newsletter, and keep up to date with all the latest Cleveland sports news.