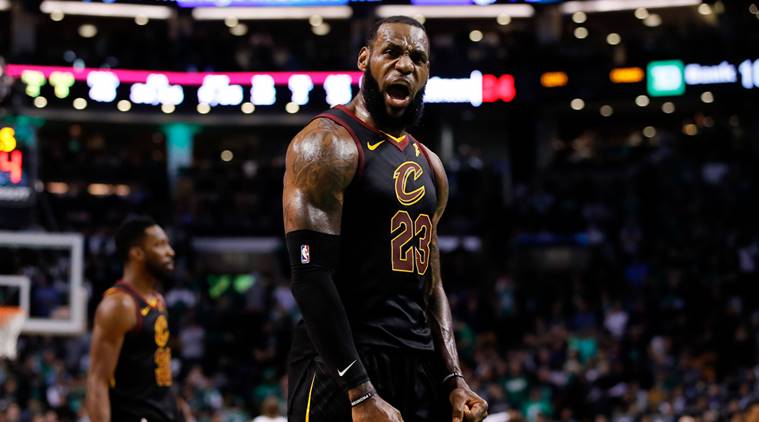 The Cavaliers might only boast a solitary NBA Championship in their trophy cabinet but with five conference titles and a further seven divisional crowns it's fair to say the franchise has seen its fair share of talent over the years.
Here we look at the best Cleveland Cavaliers players of all time.
5. Brad Daugherty
Kicking off our countdown of the best Cleveland Cavaliers players of all time is Brad Daugherty. When the Cavs selected the North Carolina graduate as the number one overall pick in 1986 he was hailed as the man to take the Cavaliers to the top.
Despite only playing for eight seasons – owing to a series of back injuries – he is still well regarded by the Cavs fan base. It's no surprise though; he led the team to five play-off appearances and racked up in excess of 10,000 points.
That's good enough for third on the franchise's all time list, which is the same as his rebounds performance. That stat sits at 5,227 or 9.5 per game.
4. Kyrie Irving
Irving might not be a popular figure with Cavs supporters now but there is no denying a) how good he was for the team and b) what a big role he played for the side during his five odd years. It's just a shame everything turned sour as he pushed for a move. Irving, like Daugherty, was the first overall pick albeit some 25 years late.
Irving put up strong numbers in his season year to be named Rookie of the Year. It proved to be the building blocks of a near six year stay where the high point was the 2015/16 Championship win. When he joined the Celtics he did so as one of the brightest Point Guards in the business with his three point shooting ability particularly eye catching.
3. Mark Price
Price is the only player on this list not to have gone early in the draft process. The Mavericks actually selected him in round two back in 1986 but he was almost immediately traded to the Cavaliers. It would prove one of their best ever trades.
Despite not fitting the bill of a traditional guard, Price excelled in Cleveland with his shot conversion from all distances being one of his best qualities. The former Georgia Tech man wasn't all about baskets though. He ranks second on the Cavs list of steals leaders and, had it not been for injury shortening his career, he would have had a few more too.
2. Zydrunas Ilgauskas
Ilgauskas arrived in the NBA from his native Lithuania in the 1996. All bar one season of his NBA career was spent with the Cavs and it's fair to say he shattered the expectations that were in place when he arrived.
The center set a high bar in his rookie season as he made the All-Rookie team. His longevity with the team – 12 seasons – certainly helps his case here but he possessed undoubted quality too. Throughout his time with the Cavs he helped them to six post-seasons and hit 10,616 regular season points – second on the all-time list. He went one better on blocks though; his total of 1,269 hasn't been bettered by anyone.
1. LeBron James
Obviously number one on our list of the best Cleveland Cavaliers players of all time goes to LeBron James. Right now James is to basketball legacy as Secretariat is to horse racing history (see Kentucky Derby winners on TwinSpires.com).
James was the 2003 draft king and quickly set about making a name for himself as he scooped the Rookie of the Year award. Next up was First-Team and All-Star honours before we led the scoring charts in 2008.
By 2009 he was making the All-Defensive team and, with that string to his bow confirmed, the MVP award followed. He won two whilst in Cleveland. Obviously we can't escape the four year hiatus when James headed to Miami but he returned in 2014 and guided the Cavs to their only Championship win as he scooped the finals MVP award to boot. He tops the franchise charts in points, steals, rebounds and assists.
There you have it, the best Cleveland Cavaliers of all time. Who did we miss?

NEO Sports Insiders Newsletter
Sign up to receive our NEOSI newsletter, and keep up to date with all the latest Cleveland sports news.