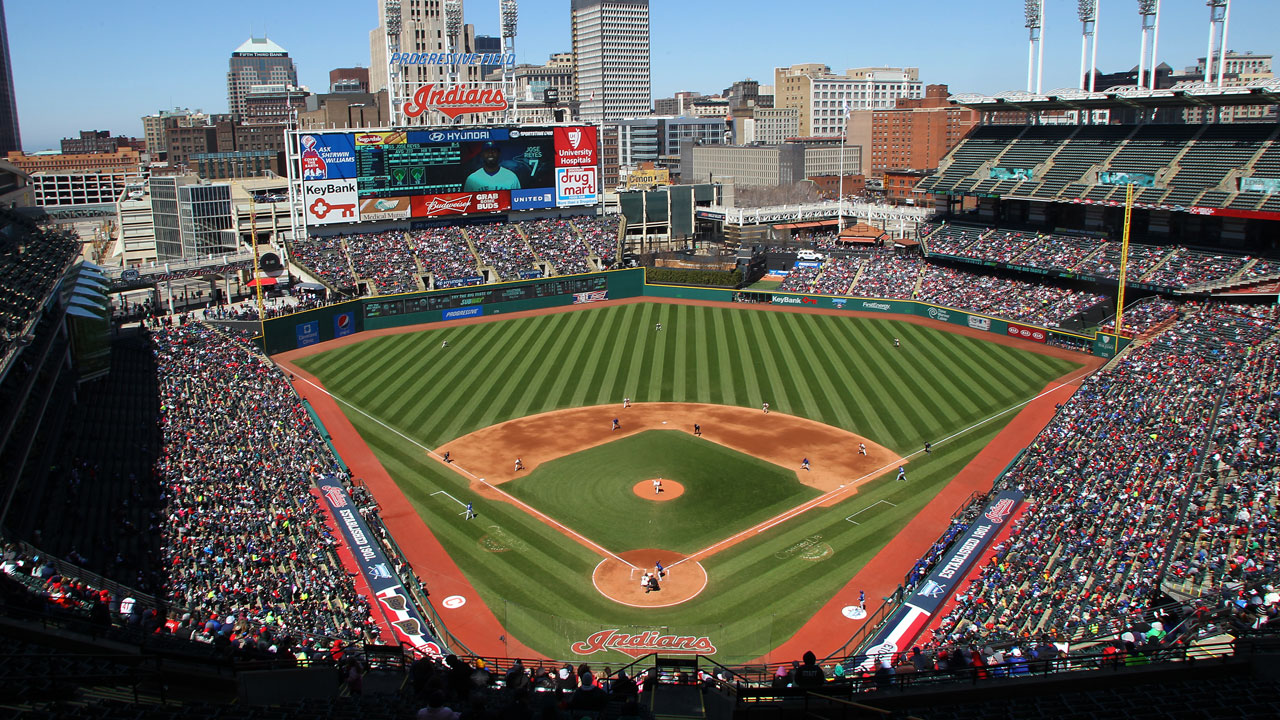 CLEVELAND – This will be the last time the Indians and White Sox meet this season, and also the final game of the Tribe's long homestand. The Indians look to push themselves to .500 on the year once more after last night's 4-3 loss.
Matchup: Indians (73-74) vs Chicago White Sox (70-77) 1:10 at Progressive Field – Game #148 Home Game #73
Pitchers: Indians – Josh Tomlin (5-2, 2.70) vs White Sox – John Danks (7-12, 4.56)
Media: TV – SportsTime Ohio Radio – WTAM, WMMS, IRN
1:11pm- First pitch, 68 degrees.
1:12pm- Adam Eaton singles to left off Indians pitcher Josh Tomlin to start the inning. Tomlin strikes out Jose Abreu for the first out.
1:18pm- Eaton is caught stealing at second by a perfect throw from Indians catcher Yan Gomes, and Tomlin strikes out Melky Cabrera for out number three.
1:36pm- Jason Kipnis with a single off Chi. Sox pitcher John Danks to center and a walk drawn by Ryan Raburn gives the Tribe first and second with two outs. Carlos Santana at the plate.
1:38pm- Santana grounds into a fielder's choice at short, Kipnis out at third, to end the inning. An early observation is the Tribe will need to do a better job of executing and cannot leave runners stranded today. They don't fare well against lefties and will need early run support to win this series.
1:51pm- Tomlin hits Avisail Garcia and walks Mike Olt to give the Sox first and second with two outs.
1:54pm- Tyler Flowers flies out to left to end the inning. Tomlin hasn't allowed a walk at Progressive Field in his last four starts here until today, but will need to do a better job of keeping runners off the bags as he's given up a home run in six of his last seven starts.
1:58pm- Gomes on with a single to left when Lonnie Chisenhall's 356ft blast to right puts the Tribe ahead, 2-0.
2:01pm- Abraham Almonte keeps the inning going with a double to left. Kipnis up at the plate with just one out. Kipnis has got to get a hit here, and allow the Indians to have a chance to get more than just two runs this inning.
2:02pm- Great effort by Kipnis, as he takes one all the way to the wall in right center but is caught. Almonte tags and moves up to third.
2:05pm- Francisco Lindor lines one to left with two outs, Almonte scores. Tribe now ahead 3-0. That's the kind of inning I was looking for from the Indians today!
2:20pm- Raburn starts off the home half of the third with a single to left, and moves up to second after a wild pitch.
2:25pm- Danks does a good job of not allowing anymore safely reach for the Tribe. We head to the fourth.
2:36pm- A two out double for Alexei Ramirez is followed by Mike Olt taking his base. Tomlin working against Flowers, needs to get out of this without any damage.
2:40pm- Tomlin wins the battle and sits Flowers down. We head to the home half of the fourth, Tribe still ahead 3-0. Great job so far by Tomlin.
2:50pm- Kipnis with a two out single will make him the only Indian to safely reach base in the inning. Kipnis is now 2 for 3 on the day.
2:58pm- Abreu only man for the Sox to reach on a walk. Nice running catch in center by Almonte to end the inning. Indians still up 3-0.
3:00pm- Danks still on the mound to start the inning for the Sox at 92 pitches. Michael Brantley up.
3:07pm- Raburn stranded on the bags after drawing a walk. Tomlin to start the sixth at 96 pitches.
3:13pm- After getting the first two batters out, Ramirez doubles to left. That will end Tomlin's day as he walks off the field to the crowd cheering. Zach McAllister in to pitch.
3:17pm- McAllister gets Olt looking to end the inning. I really liked Terry Francona's move there by getting Tomlin off the mound. Although he hadn't given up any runs yet, Tomlin is subject to the deep ball and any longer on the rubber could have resulted in the Sox scoring.
Tomlin's line: 5.2 IP, 4 H, 0 R, 3 BB, 8 SO, 0 HR
3:20pm- Zach Putnam in to relieve Danks to start the bottom half of the sixth.
Dank's line: 5.0 IP, 7 H, 3 R, 3 ER, 2 BB, 3 SO, 1 HR.
3:25pm- Back-to-back doubles from Gomes and Chisenhall puts the Tribe ahead 4-0 with no outs, Almonte up.
3:30pm- Sox right fielder Trayce Thompson almost misplays a ball hit by Almonte but jumps up and snags it. Chisenhall tags and goes to third, and Kipnis followed with a walk. One out here for Lindor. I'd like to see him get Chisenhall in.
3:31pm- Lindor's sac-fly scores Chisenhall, and the Indians now have a 5-0 lead. The execution, palate patience, and hitting have all been great for the Tribe today after last night's struggles.
3:32pm- Brantley sends one deep center for a two out double, Kipnis scores. That'll be the last run scored of the inning for the Indians, who now lead 6-0.
3:43pm- Sox on the board after McAllister walks Carlos Sanchez, Eaton doubles to deep center, and Abreu singles to shallow right to cut the Indians lead 6-2. It's a good thing the Indians tacked on the extra runs in the sixth. Kyle Crockett in to relieve McAllister, and forced Cabrera to ground into a double play to end the inning.
4:00pm- Frankie Montas relieved Putnam but only Mike Aviles got a hit off him. Tribe still up 6-2, Brian Shaw to relieve Crockett to start the eighth.
4:08pm- A lead-off double by Thompson eventually got him to cross the plate after moving to third on Garcia's ground out to second, and scoring on Ramirez's ground out, again to second. Indians still ahead 6-3.
4:09pm- Dan Jennings relieved Montas in the bottom of the eighth. Almonte singles to left with one out, Kipnis up.
4:20pm- Almonte took second on a wild pitch, and Kipnis popped out. Lindor grounded out to short to end the inning. The Indians are just three outs away now from taking this series.
4:21pm- Indians closer Cody Allen in to seal the deal.
4:27pm- 1-2-3 inning for the Sox, Tribe wins! The Cleveland Indians improve their record to 74-74, and take the series. That will be all from here on the day, Cleveland!

NEO Sports Insiders Newsletter
Sign up to receive our NEOSI newsletter, and keep up to date with all the latest Cleveland sports news.