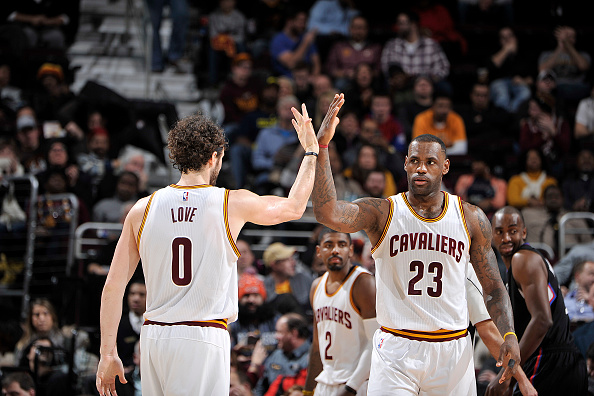 LeBron James was on top of the news on Tuesday that Cavalier forward Kevin Love had come to terms on a new deal with the Cavs, a four-year extension worth $120 million.
Maybe it's because he misses home – or maybe he's just being nice, but James Tuesday afternoon sent out a tweet to Love giving him some love over the new deal to stick with the Cavs, something James didn't do earlier in July.
Secure the ?!!! Congrats brother @kevinlove. Nobu Malibu or Wally's on you!!! ??‍♂️ ? ? ? ? ?

— LeBron James (@KingJames) July 24, 2018
Love is the 'last man standing' of the threesome of Love, James and Kyrie Irving, the threesome that won the NBA title back in 2016.
In case you were wondering, there's been no tweet from Irving as of yet to Love.