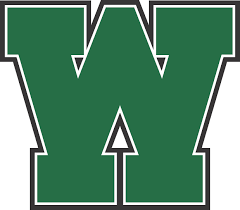 The Westlake Girls Bowling Team capped off a very successful GCIBL season by winning the League Tournament. The Demons had their best showing of the year at the difficult Game of Wickliffe lanes with a 2319 series.
The Demons were led by Juniors Charlotte Button (426), Peyton Hedges (416), and Eve Anitas (406), Freshman Taylor Hedges (406), and Senior Bridgette Watkins (370).
Button's 426 also placed her in 5th place for the singles scratch series award. Senior Holly Tomkalski had a nice 398 series, and Junior Emily Fankhauser (423) received a 3rd place award for her nice 657 handicap series.
At the GCIBL award ceremony, the Westlake Girls brought home a couple arm-load of trophies, including: winning multiple JV championships, winning the GCIBL League Tournament, and winning the Ron Reeves Baker Championship award.
In addition to the 2 individual awards noted above, Junior Peyton Hedges made the 2nd-team All Stars with a combination of her average and points awarded for accomplishments during the season.