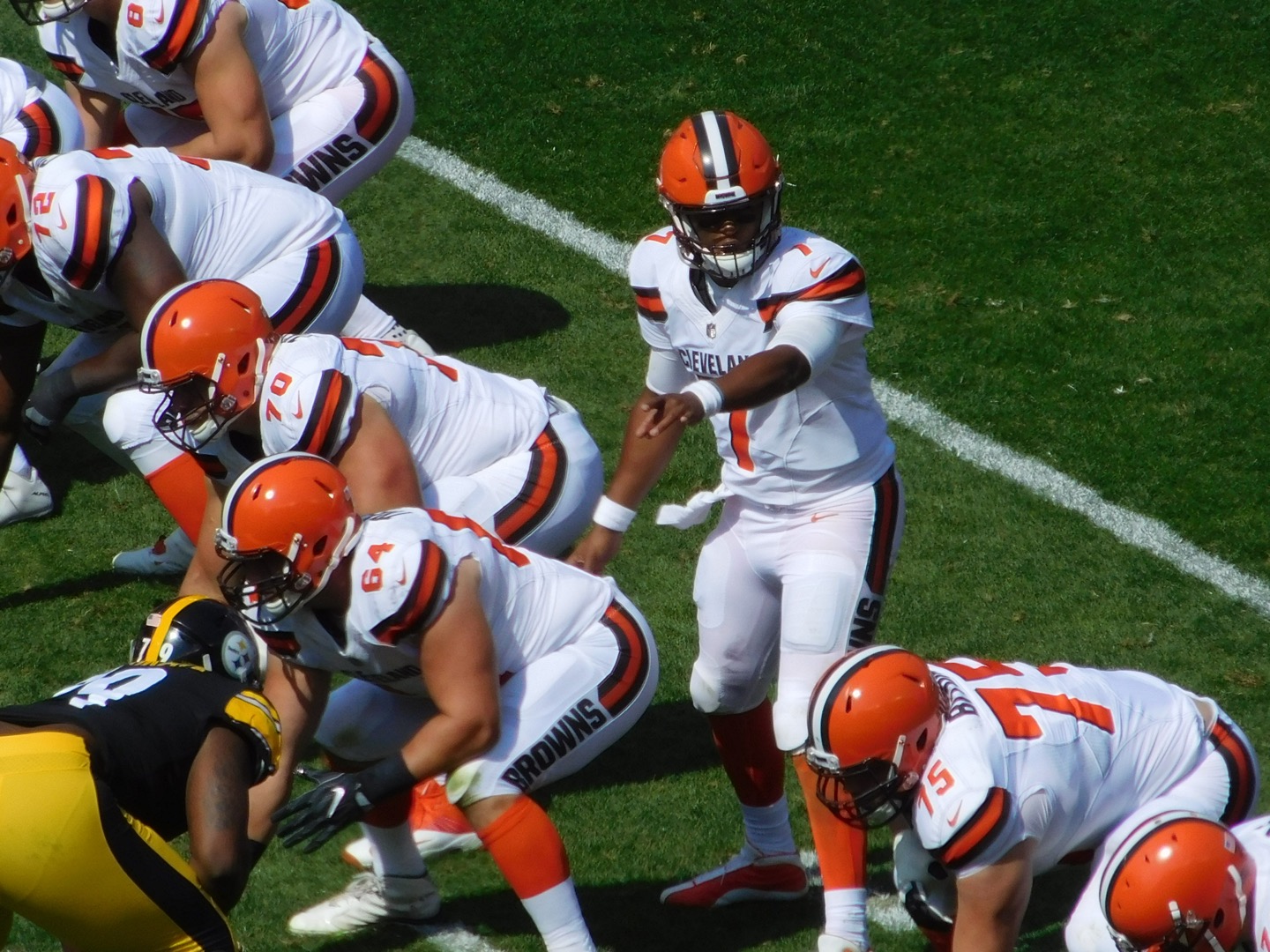 By: Tim Whelan
The Cleveland Browns are coming off of a close defeat against the Pittsburgh Steelers in Week 1, falling just short, 21-18. The Browns now look for their first win against the Baltimore Ravens, who defeated the Cincinnati Bengals in Week 1 20-0.
There is no love lost between these two rivals, and although the Ravens have had the upper hand in most matchups with Cleveland in years past, the Browns are looking to change their luck as they face a team they once used to be.
The Cleveland Browns moved in 1995 to Baltimore. As a result, the Ravens were born. Some fans still reference the Baltimore Ravens as the "Old Cleveland Browns." Make no mistake about it, these two teams are still rivals thanks to the history.
Three keys to a Browns victory
1. DeShone Kizer: The rookie out of Notre Dame had himself a nice debut verse the Steelers last week. He went 20-for-30 in the air and threw a touchdown and interception on 222 yards. Kizer's main problem Sunday was the amount of sacks that were taken. He was sacked seven times in Sunday's loss.
"You Just see him back there, and he just looks confident in his ability and everything he does," Hue Jackson said of Kizer's performance. "That makes you feel good as a player, too, that you have a quarterback back there that feels confident about his ability, ready to get the job done."
2. Stopping the Ravens run game: The Browns had a lot of success against the run last week, ranking themselves tied for first in stopping the run. The Browns will being facing their former second round choice Terrance West.
"All of those guys, I am serious on that they played multiple, I thought they played very physical and played more physical than I had seen them on film before," defensive coordinator Gregg Williams said about the challenges facing West.
"That is [Ravens senior offensive assistant and tight ends coach] Greg Roman in the room. If you could ever be a secret attendance player in the room when you see the way he coaches, he coaches offense and the run game a lot like defensive coaches do with an attitude and a demeanor and a requirement. Those guys really played physical in that ball game and the running backs did, too."
3. Get the run game going: The Browns really struggled against the run versus the Steelers, rushing for only 57 yards as a team. Hue Jackson hinted that the Browns would get better with the run game in Week 2.
"I think a little bit was what they were doing," Jackson said. "I think sometimes it was what we were doing and I think we just have to be a little bit more determined to do it. I think as the game went on, we had to make some other plays.
"In this league – I think we all get it – to score, you have to be able to throw the ball. We say what we what we want. I want to run the ball as bad as anybody. I think you guys saw that in the first half, but also, I have to put our players in position to win and I think what we have to do is we have to go back. We took a unit yesterday that played together for the first time."
The Browns travel to Baltimore and kickoff at 1 p.m. tomorrow on CBS.

NEO Sports Insiders Newsletter
Sign up to receive our NEOSI newsletter, and keep up to date with all the latest Cleveland sports news.