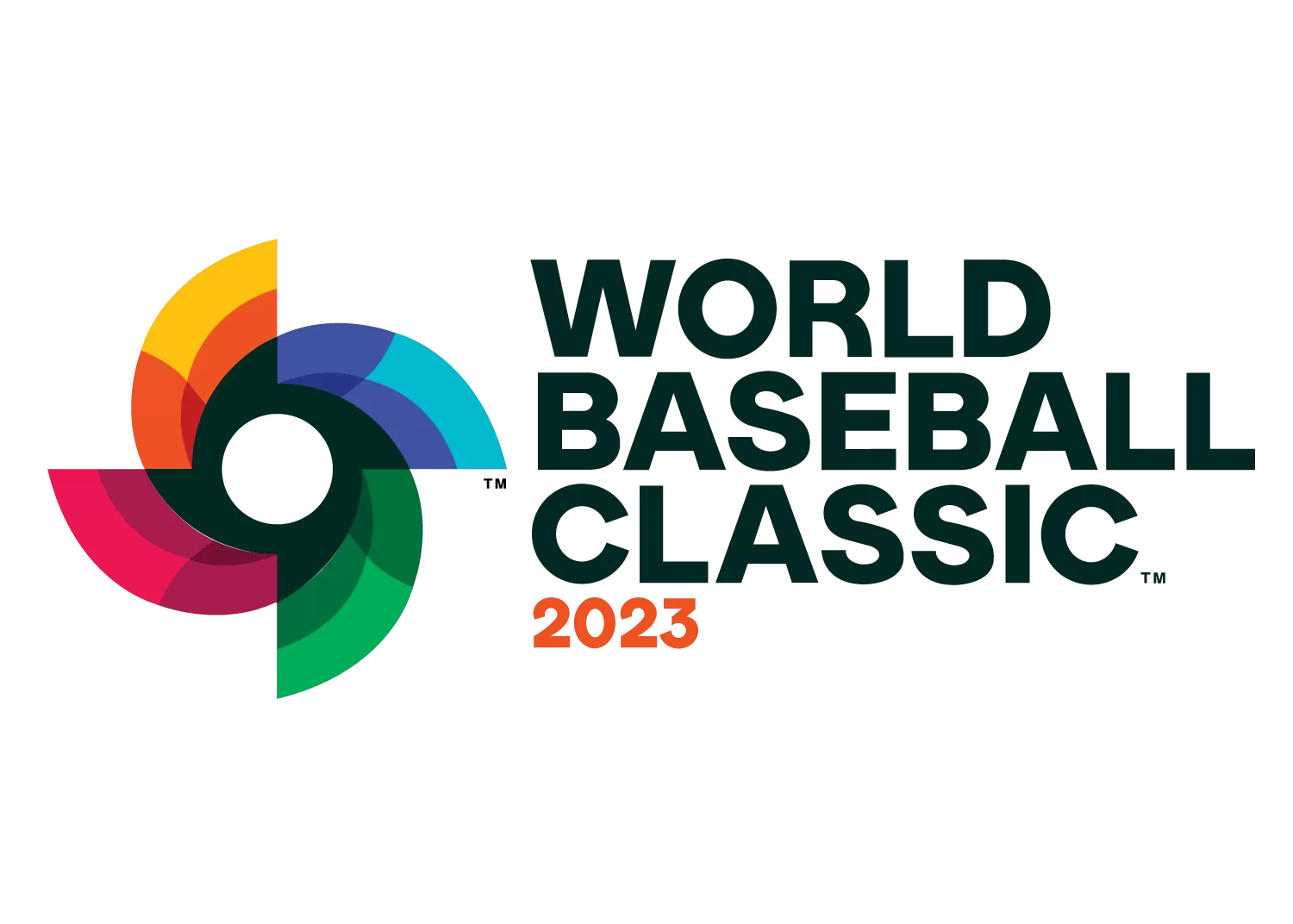 PLAY BALL!
hrát míč! 
jugar a la pelota!
試合開始 !
giocare a palla! 
"Well, beat the drum 

and hold the phone…" (from Centerfield, by John Fogerty)
Baseball got it right? Damn Straight!
If you caught any of the World Baseball Classic (WBC), you know how exciting this brand of baseball is. Surprisingly, MLB and MLBPA along with The World Baseball and Softball Confederation (WBSC) got the World Baseball Classic right. 
After a six year hiatus 20 nations from all over the world got together for 14 days and competed in a four pool, round robin elimination tournament that wrapped up with the final eight teams facing off in win or go home elimination games. 
This year, the WBC hitch-hiked its way across Tokyo, Arizona, Taichung, Taiwan and wrapped up in Miami, F-L-A.  
The 2023 tournament came to a thrilling end when Team Japan held on to beat Team USA 3-2 in front of a sold out loanDepot Park in Miami. 
The Final Out – Japan wins WBC!
Shohei Ohtani, the games MVP struck out Mike Trout with a nasty 87 mph slider that the three time Major League Baseball MVP swung through for the last out to help Japan become Baseball's 2023 World Champions. This year's tournament drew a lot of hype due to a Team U.S.A. roster loaded with big league ballplayers unlike past U.S. teams. 
It may not have been enough this year to beat Ohtani and Team Japan, but it does set the stage for a possible 2026 rematch, that by all accounts, is a game Team USA and the American born big leaguers are looking forward to playing. 
Record WBC viewership!
The 2023 World Baseball Classic shattered previous attendance and viewership records world wide. 
FS1 averaged 4.48 million viewers for Japan's 3-2 win over @USABaseball on Tuesday night in the final of the @WBCBaseball

An MLB comp? That's higher than all but 3 ALDS/NLDS games last season

It was also better than what FS1 drew for Padres-Phillies Game 5 NLCS clincher in 2022

— Austin Karp (@AustinKarp) March 22, 2023
Baseball is growing on a global scale and professional ballplayers being involved and representing their respective countries is only going to help propel the game to someday reach global recognition and participation like World Cup Soccer enjoys every four years.  
"Don't say 'it ain't so' you know the time is now" 
Accounts do exist of baseball or variations of the game being played outside the United States dating back to a children's book in 1744.  However, as far as the game the Mills Commission defined in 1908 and we know today is concerned, it was first introduced on a global scale as an exhibition at the 1904 Summer Olympics. 
From 1912 until the summer games in Tokyo 2020, baseball was dropped and revived depending on the games regional popularity or lack of on the Summer Olympic format over the course of a century. Baseball is currently scheduled to once again reappear in the 2028 Summer Games in L.A.
WBC beginnings
The International Baseball Federation (IBAF) first opened up shop in 1938 following a World Cup Series held in London. It survived several name changes and leadership restructuring, and in 2006 the IBAF sanctioned the inaugural World Baseball Classic, and after a staggered start including a pandemic, the tournament has settled in and this year, produced an exciting, edge of your seat world wide baseball tournament in the middle of March. 
For over 100 years baseball has been attempting to reach the world and like everything baseball sets out to do, it takes time.
"A beat up glove, a homemade bat, and a brand new pair of shoes…" 
Here in America we hear the stories of the golden years of baseball. 
Minor league farm systems. 
The "Bush League" circuit. 
Union and factory teams. 
Everyone played baseball. Ballplayers hopped trains or hitchhiked to the next town to catch on with a team and play some ball. 
You saw Field of Dreams, you know about Moonlight Graham.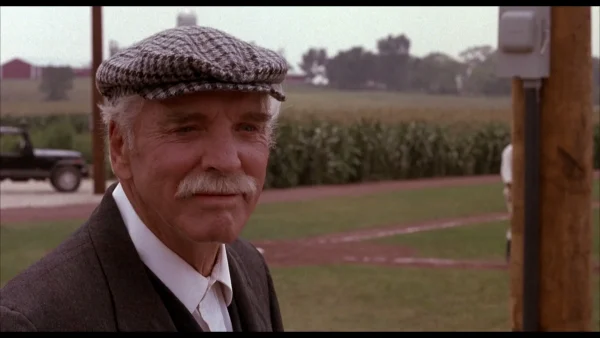 (From https://bingemedia.net/2014/04/22/binge-media-sports-the-revisit-field-of-dreams/)
Americans celebrate baseball with Opening Day, the All Star Game and The World Series. We watch and attend ballgames all summer long and throughout the six months of a baseball season. April's fickle weather when it's 30 degrees? There. July's 98 degree heat and humidity for our kids in t-ball, little league, softball, high school and even college? Bingo! Bring your chair! District championships, State Championships, College Championships and even a Little League World Series are our norm. 
I was in a packed high school cafeteria this week for A.B.A. t-ball, little league and girls softball sign ups. I know there will be a group of kids somewhere who will get together on a Saturday afternoon in June and pick teams to play a game of baseball. 
Baseball is NOT dead!
Baseball is alive and well in America, make no mistake. 
It's ingrained in our fabric, as it is in the fabric of nations like Japan, Canada, Dominican Republic, Puerto Rico, Cuba, Nicaragua, Venezuela and Panama. 
What about China? Russia?  Saudi Arabia? 
Well, they're further along than Abner Doubleday was when he found out much to his dismay, he "invented" baseball, but they're a long way off from team moms bringing Clementines and Gatorade and baseball dads picking up a side hustle umping little league games for beer money. 
There's no need to worry though, as baseball continues to grow, someday there will be a dad in the stands somewhere in South Africa yelling at umpires at a U10 little league game. 
Israel
Some nations have developed plans to teach baseball at the youth level like Israel.
The Israel Association of Baseball (IAB) governs baseball from little league through the Premier League. In 2014 they established The Israeli Baseball academy. 
They first competed in the WBC 2013. In 2017 they won three games before being eliminated. 
In this year's tournament, Israel had a tough draw facing Puerto Rico and a loaded Dominican Republic team. Israel managed only one hit in only 15 innings played due to the tournament mercy rule being applied in both games. Israel does however automatically qualify for the 2026 WBC finishing ahead of Nicaragua in their pool. 
It's been a couple of tough days, but 10/10 rabbis would still take our group of guys every time.

Plenty of time left in this one today, too.

Mid-6
🇮🇱 0 | 3 🇻🇪@zackweiss32 | @swedishfishman1
————————————–@ZackGelof | @JakobGoldfarb

📸@DPassner pic.twitter.com/bqUMVtMW6d

— Israel Baseball (@ILBaseball) March 15, 2023
A quick read of an Israeli sports page, and I learned Major League Baseball and the star players in the big leagues are laced throughout the articles. Another quick glance around the world and different nations' coverage of the WBC revealed the same.
Baseball fans around the world read about their team's participation in professional baseball. They analyze stats of the MLB big leaguers and sometimes, the buzz saw that is, a professional line up and what they can do to an over matched pitching staff in a hurry. 
Italy!
Mike Piazza is the skipper of the Italian National Team. Baseball was first introduced to Italy prior to WW1 by Mario Ottino, but was slow to catch on. In 1944, American soldiers arrived in Salerno and by the 1950's, Italy was playing baseball. They love baseball in Italy. It's as American as spaghetti and meatballs over there.
Check out the espresso machine in the dugout!
WBC Italy set up a "secret weapon" espresso machine on the bench even in the match against Japan. Italians are nice and cool. https://t.co/RFtOiHLmLB

— Small topic in Japan (@japanese_nice) March 17, 2023
Baseball down under, mate!
Australia was first introduced to baseball by American minors during 1850's gold rush. 
Over the next 120 years baseball fought to become more than a fringe sport, competing with golf, outdoor hockey and lawn bowls for national interest. 
Adults in Australia still have baseball on the fringe. Progress was made when in 2007 the first Little League affiliated league was established.  By 2012, Australia rose to become the largest country with established little leagues outside North America. 
Today's Australian little leaguer's are tomorrow's Australian adults who will have a love for the game, shelf the bowl and jack, grab the Louisville Slugger and a glove and go play baseball. 
"PUT ME IN COACH, I'M READY TO PLAY…" 
You could be playing on an asphalt parking lot at the bottom of West 73rd Street, a cricket pitch in Australia, or a patch of grass in the foothills of the Ore Mountains. If you find yourself on a sandlot outside Salt Lake City behind James Earl Jones house, don't just stand there, pick up a glove and play catch. 
The world is a much more beautiful place when a game of baseball is being played.
So Baseball, do whatever it is you're going to do. Install your clocks, tweak your rules, ban the shift, put orange fluorescent safety bases out there if you must. While in the midst of doing whatever you do, "for" or sometimes "to" baseball, never decide to stop introducing baseball across the globe because you're getting it right. And never, ever stop yelling, 
grać w piłkę! 
The entire big league career of a three year old future Hall of Fame major league pitcher in Sanok, Poland just may depend on it. 
But what do I know? 

NEO Sports Insiders Newsletter
Sign up to receive our NEOSI newsletter, and keep up to date with all the latest Cleveland sports news.